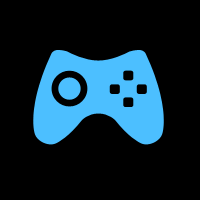 Hello and welcome back to the weekly news recap of all the biggest news in gaming. Lets start off with some news from Blizzcon!
 Lords of Draenor – World of Warcraft's newest expansion
After the speculations regarding the trademark Blizzard registered earlier in the week, it turns out we were right. During the first few hours of Blizzcon, Warlords of Draenor was announced as the newest expansion for World of Warcraft. Features of this new expansion are a whole new continent, Garrisons, new character models, level cap raised to 100, New Dungeons and Raids, new monsters, new world PVP zone, new items and rewards and the ability to boost to Lv 90 immediately for old players. Christ Metzen, senior vice president of story and franchise development, has spoken out on the matter of story and that the new expansion will recapture the spirit of the original titles as the Alliance struggled for survival against the Horde. More news of the expansion will be surfacing in the next few days of Blizzcon, so stay posted.
You can visit the official site for more info!
Hearthstone will be launch Open Beta Next Month
Lords of Draneor wasn't the only thing that was announced at Blizzcon, no we also get to know more on the future of the hugely popular CCG. Rob Pardo announced that the title will be coming to going into an open Beta next month and that the title will also be coming to iphone and Android.
If you haven't been able to get into the very limited Alpha yet, well then it looks like your in luck.
Heroes of the Storm gameplay trailer and cinematic
Yes its that time of the year again folks, the time when we get to see another shiny  Blizzard cinematic trailer. Blizzard has graced us with a wonderful new trailer featuring all the iconic characters fans have come to love, including Arthas, Kerigan and Diablo all on the same team.
A gameplay trailer was also shown off, and gives a good representation of how the game will play. Each map will have a different objective, like collecting treasure to bribe a pirate to attack the opposing team, all environmental objectives that help your team in some way.
You can sign up for the Beta right now at the official site!
Diablo III Reaper of Souls trailer
Diablo III also got some love from Blizzard today, as we got a new trailer that shows off some brand new features. The trailer shows off new gameplay additions like bounties, Nephalem Rifts, clans and group functionality a new artisan:the Mystic, enchanting, transmogrification and a updated paragon system.
Diablo III:Reaper of souls will be available in 2014
Bioware teasing Next Gen Mass Effect game
 Bioware has been celebrating N7 day, the one day of the year Mass Effect fans get to celebrate the beloved series. In accordance with this, Activision has been tweeting pictures of in development art assets and environments.
"The next chapter of Mass Effect is upon us!!
"https://twitter. com/GambleMike/status/398555808856035328/photo/1
"… With new characters to fall in love with…
"https://twitter. com/YanickRRoy/status/398563131258978304/photo/1
"… new enemies to encounter…
"https://twitter. com/Garymaphone/status/398570495919927296/photo/1
"… and new worlds to explore!
" https://twitter. com/manveerheir/status/398578127766429696/photo/1
All of these images are really nothing but speculation at the moment, but its good to hear that the next game in the franchise is already in development. Don't get you hopes up for Shepard returning though, as the developers have said that he will not be returning in the future of the franchise.
Pendleton Ward joins Broken Age cast
Pendleton Ward, the creator of Adventure time, has been cast Tim Schafer's newest point and click adventure, Broken Age. Pen has voice acted in a lot of roles in adventure time(LSP primarily) and hopefully will add a lot to the project.
You can read the full story here!
Metal Gear Solid V:Ground Zeroes coming spring 2014
Fans of the Action Stealth series, Metal Gear Solid will not have to wait that long until they get another taste of that box wearing stealth magic, as Metal Gear Solid V:Ground Zeroes is coming next spring. This is the first part of the MGS V experience, and will ease players into the new open world MGS gameplay.
You can read the full story here!
Mercenary Kings coming to PS4 this Winter
Mercenary Kings has been released on Steam Early Access earlier this year to great success, so much success in fact that its coming to PS4!. Yes folks if you missed out on this wonderful little bundle of Metal Slug inspired action then you may need to consider picking it up on PS4 this winter.
You can read the full story here!
Square Enix developing "Project Flare"
Square Enix has been busy with a few projects these days, one of which is the newly announced "Project Flare". Project Flare will be a cloud gaming system, similar to OnLive. The game software will be streamed directly to your computer from a private server, so all intensive work is done elsewhere.
This doesn't seem like a naive move though as Square has Ubisoft as a partner.
You can read the full article here!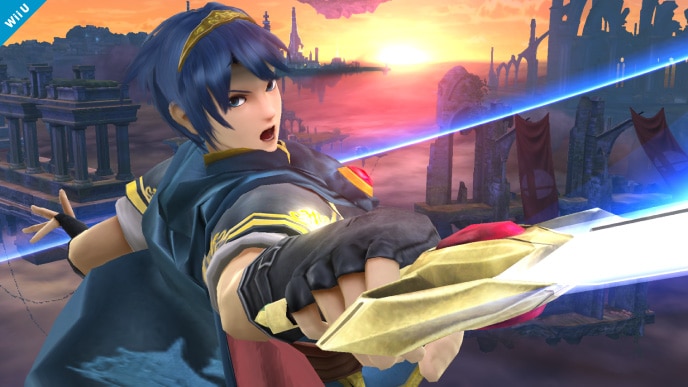 Marth enters the Arena
The sassy swordsman is back in the fight, as March has been announced for Super Smash Bros Wii U and 3DS. Nintendo showed off his new moves and some screenshots, one of which is my new background, I'l give you one guess which one it is.
You can read the full story here!
Bungie discusses PC support for Destiny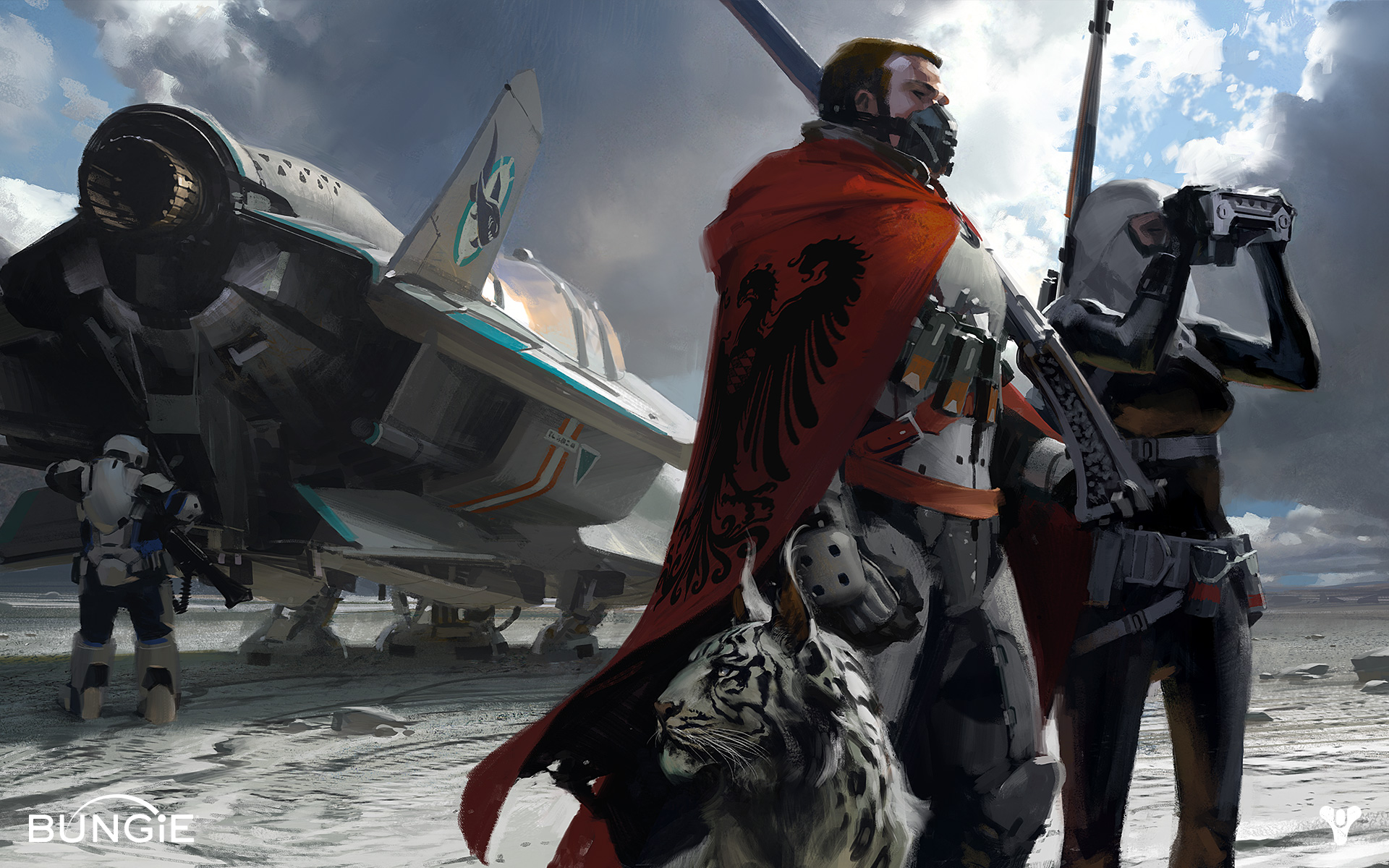 One of the most anticipated next Gen titles would have to be Destiny. It has been the flag ship for FPS games in next generation alongside Titanfall, blending story and online together, and looking damn good as well. With all this, you would expect PC to be a getting support for the title, but in a recent interview with IGN,  Bungie's Eric Osborne, senior writer and community manager speaks out on the issue of PC.
"What we 100 percent are not going to do is spread ourselves so thin that it negatively harms the other platforms, " Osborne says. "So right now we have the four platforms, which is a lot to focus on. "
While this news doesn't necessarily mean Bungie won't be coming to PC at all, its not looking hopeful. The title may find its way over eventually, but don't expect anything from Bungie when it comes to PC support in the future.
Release roundup
This week is primarily dominated by Call of Duty:Ghosts in terms of releases, as is expected, nobody wants to go against that Giant. If your considering buying Ghosts on PC, well then I should let you know that the PC port is appalling, with horrendous lag, stuttering, poor performance on the highest of machines, and what really takes the cake, you can't even alt-Tab in game… iam being serious.
Not a whole lot came out other then ghosts in Europe this week, but I would be a fool not to tell you of a few nice little indie titles that popped up on Steam over the past few days.
Journey of a Roach came out this week, a point and click developed by the Swedish company Daedalic entertainment. I have bought this in the most recent Humble Weekly Sale(clicky here!), which is entirely comprised of Daedalic entertainment point and click titles, including classics like Deponia and the Dark Eye. Journey of a Roach is a point and click based entirely around a group of Roach's trying to survive in a post apocalyptic world, and all puzzles work without any dialog. From what I have played so far its quite charming, so I would recommend picking up the bundle and helping a small indie point and click Dev team.
Poof vs the cursed Kitty is a curious little action platformer that popped up on steam this week, and is by Arkedo. The reason you should know this is that Arkedo made Hell Yeah! Wrath of the Dead Rabbit, which was a fantastic action platformer last year, so they know their platformers and they know their comedy, so Poof vs the cursed Kitty may be more of the same
And finally Risk of Rain is a action platformer/adventure game with a lot of rouge like elements thrown in for good measure. Its also insanely difficult, so keep that in mind. After being on Steam Early Access for a little while now, this is its official release, and from what I have seen, people really seem to love it, myself included. With a insane 16 bit greyscale pallet, a rocking soundtrack and a immense amount of loot and monsters, Risk of Rain is not to be missed.
Journey of a Roach-PC-8th November
Call of Duty:Ghosts-Xbox One/PS4/PC/Xbox 360/PS3/Wii U-6th November
CastleStorm-Playstation Vita/PS3-6th November
Wii Sports Club-Wii U-7th November
Mario & Sonic at the Sochi 2014 Olympic Winter Games-Wii U-8th November
Poof vs the cursed Kitty-PC-8th November
Risk of Rain-PC-8th November