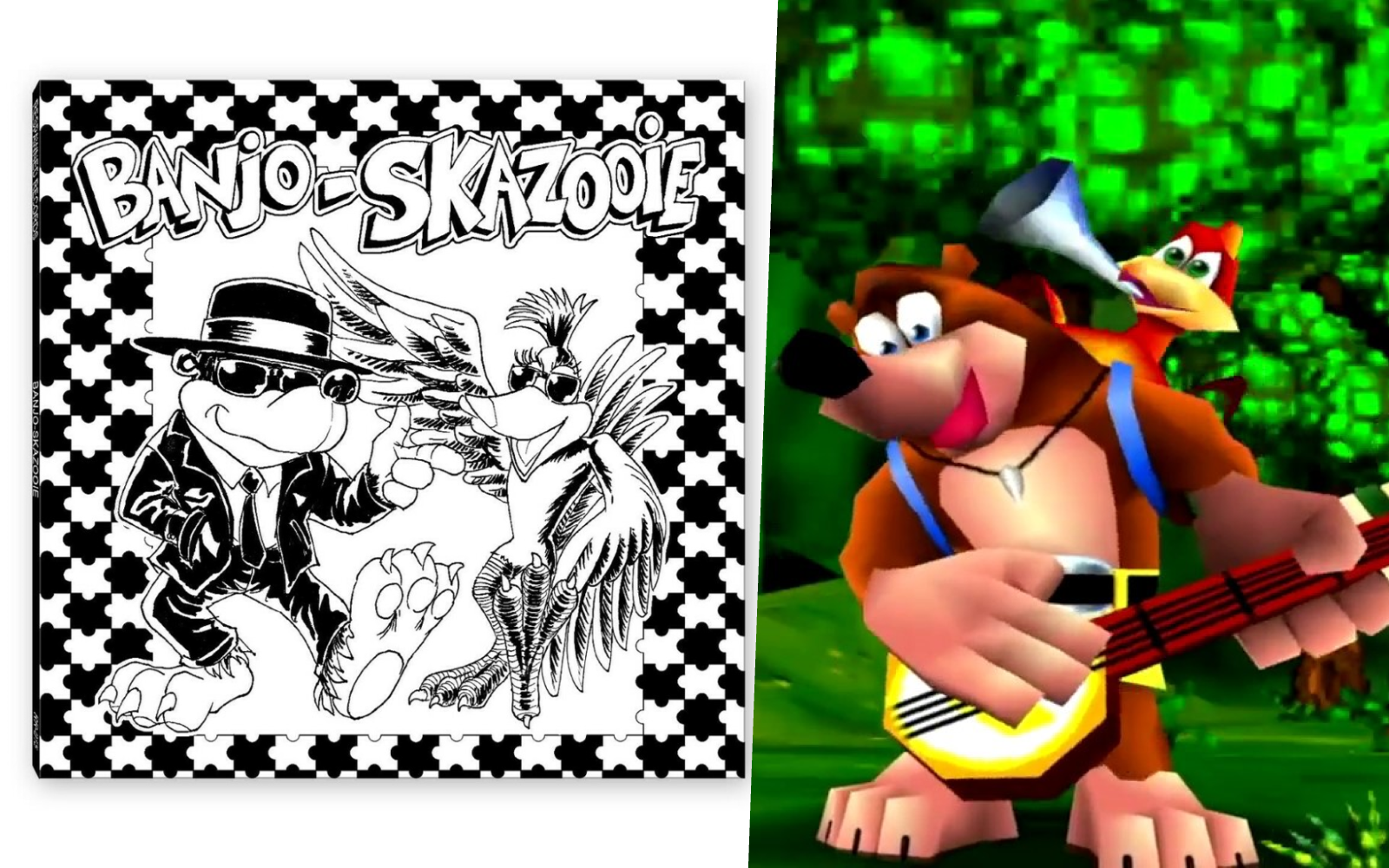 Music Monday – Banjo-SKAzooie Album Released
If you grew up playing the Nintendo 64, you would have likely played a number of the awesome Rare titles that released exclusively on the console. After making the likes Battletoads and Donkey Kong Country on the NES, the company were set to make some of the N64's most memorable titles, with Diddy Kong Racing and GoldenEye 007 being just two notable games releasing early in the console's lifespan.
It would be Rare's next major release, that would be the start of a run of amazing 3D Platformers. Banjo-Kazooie showcased why Rare was one of the top developers in the world, with a masterclass in level design, gameplay mechanics, humour and of course, music. Melding catchy upbeat tunes with eerie horror like tones to dreamlike lullabies, the music perfectly fit the themes of each level and seemliness flow into one another when moving between areas. Instruments obviously included the likes of banjos and kazoos, along with keyboards, violin, trumpets, saxophone, piccolos, a range of drums and percussion to name a few.
The score for the game was created by Grant Kirkhope and Banjo-Kazooie's music is still classed as some of the best gaming music to this day.
Via YouTube – GilvaSunner / Owned By Rare
So what if you took the addictively catchy Banjo-Kazooie soundtrack and added some ska and punk undertones to it? Well you'd get Banjo-SKAzooie. Texan Ska Punk band The Holophonics did just that, releasing a live studio album in early February. Better yet, it works amazingly well, keeping the core notes intact, but weaving a two-tone beat, additional brass and added base to the mix. Check out the album here.
You can buy the live album on vinyl via Respawned Records. For more information, you can follow The Holophonics on Facebook, Instagram or Twitter.
What other soundtracks would you like to see get a Ska Punk rendition?