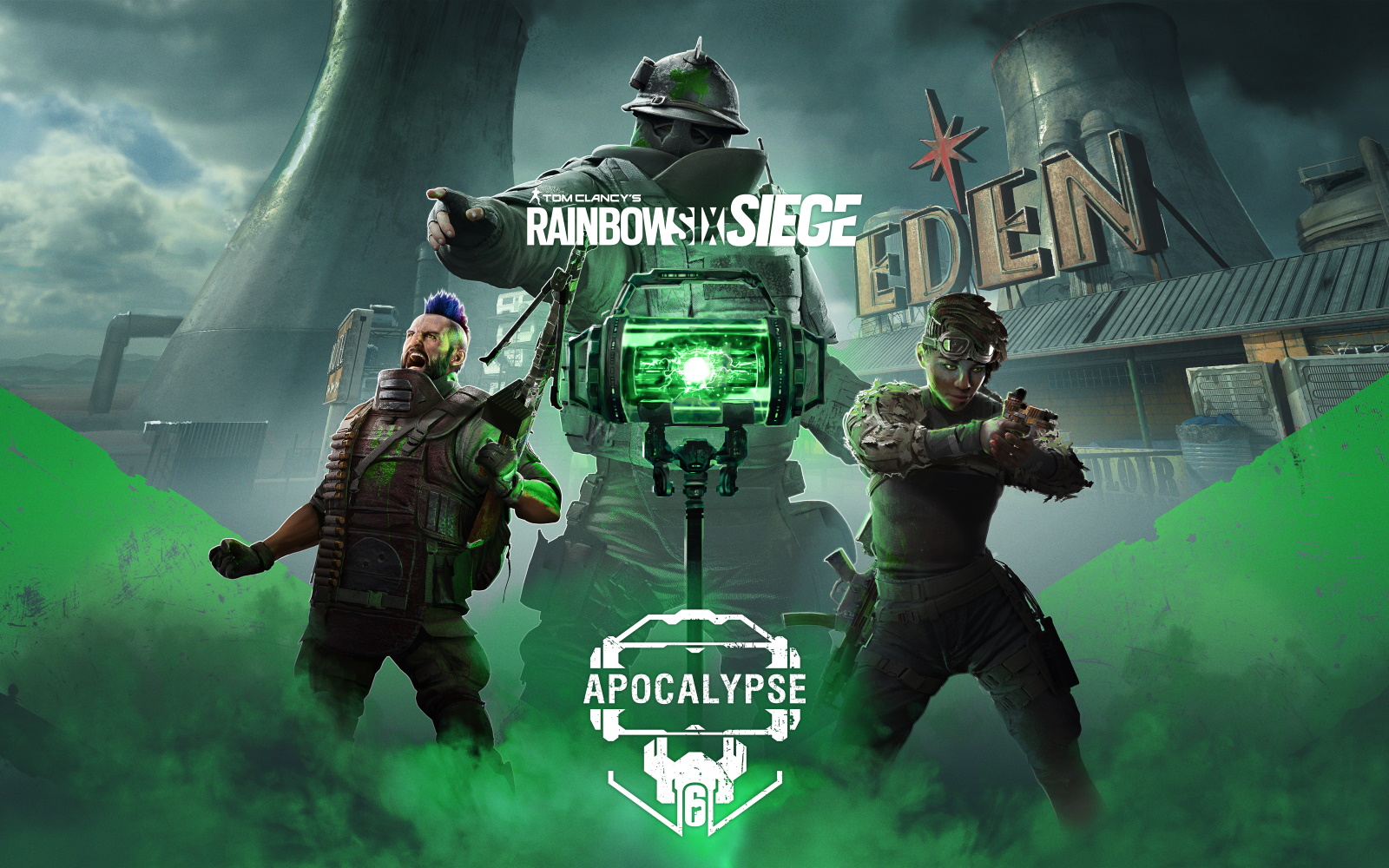 A Beginners Guide To Rainbow Six Siege
Rainbow Six Siege is into its sixth year and is still a popular, tactical shooter. With consent updates from Ubisoft, there have been plenty of new modes, items, events and maps released too. Kayleigh takes on the world of Rainbow Six Siege, giving some tips for newcomers.
Introduction
Learning how to play a new First Person Shooter video game from scratch is a difficult feat for even the most seasoned of gamers. Despite your experience with FPS games in general, going into a new one involves a number of fresh challenges; learning new strategies and tactics, adjusting to new maps and loadouts, tailoring your communication skills to the flow of the new gameplay and sometimes even adapting to brand new controls. This was certainly the case for me when I took the plunge and decided to give Rainbow Six Siege a go for the first time.
As a Call of Duty veteran, I thought most of the skills I'd learned over the years would transfer over to this new FPS without a hitch. While this was true for certain aspects of the game, such as aim and basic navigation skills, I still felt a bit overwhelmed with how strikingly different Siege was to the Call of Duty franchise as a whole. I recognised that having experience of FPS games would be beneficial for grasping the absolute basics of Siege, but understood quickly that the skill level required to actually be good at this game was immense. That being said, I thought it would be useful to compile an honest beginners guide to Siege, from the perspective of an actual beginner, in the hopes of giving other newbies a helping hand entering the franchise.
Watch Tutorials And Read Tips
While this may seem like a primitive piece of advice, I know there's a lot of gamers out there like myself, who take every opportunity to skip optional tutorial videos and jump straight into some gameplay. In general, I'm a 'learn by doing' type of gamer, but I really recommend taking the time out to browse through all the tutorial videos Siege offers you as a new player. They are short and sweet and don't overload you with too much information straight off the bat. They cover the fundamentals of the game in a way that gives you a certain sense of familiarity and confidence when you do eventually enter into some gameplay. It's also an easy way of earning yourself some in game currency known as 'Renown' without having to do much.
Similarly, reading the tips given in the learning area of Siege is also invaluable for new players. Although this might be something you're tempted to skip, give these tips a skim. They really give you a strong idea of what Siege's overall gameplay entails and what to expect from it. These tips can also highlight how Siege might differ from other FPS games you're used to, and what skills may come in particularly useful.

Get To Grips With Gameplay
I can't express how important playing and replaying situations in the learning area was for me when first trying to grasp Siege's gameplay. I genuinely spent hours going over these situations before even attempting an actual Siege match. This is your opportunity to really familiarise yourself with all the ins and outs of the game with minimal pressure or consequences. It's worth putting in the time to perfect the skills necessary to succeed at Siege here. Familiarise yourself with how games as both attackers and defenders unfold and make sure you're fully confident playing both roles. In Siege there are three game modes: Bomb, Hostage and Secure the area; learn the fundamental objectives of each of these game modes, and develop your own strategies on how you're going to achieve each of these objectives. Even if you have a rough gameplan in your head for each game mode you'll feel a lot more prepared when the time
comes to play with real people.
When you have a good grasp on how the gameplay flows, start to polish some of your finer skills. For example, really work on getting to grips with how sound works within the game; learn to recognize the direction of enemy sounds and develop ways of increasing sound awareness such as breaking windows to increase the volume of enemy footsteps. Similarly, learn to adapt to the concept of no health regeneration and single headshot kills being the norm; try to make the most of this by aiming for the head religiously until it becomes instinctive. This is also a great opportunity to familiarise yourself with the game's multiple maps and to learn to identify what is destructible in these maps and what isn't.
From here, your progression will flow easily; you can go onto the training grounds and play some bot games, eventually building up your confidence to play co-op against bots. After this you can enter real game play as a newcomer whenever you feel ready, and then you're on to standard quick match games!
Interact With The Community
One of the most crucial elements of Siege is communication. When you eventually start to play with other players, you'll quickly realise collaboration with teammates is essential in gaining a victory. However, I'd recommend expanding your interaction with Siege players and not to limit
yourself to in-game chat. Branch out and try to get involved in the wider Rainbow Six Siege community, this can be a valuable way of increasing your overall knowledge of the game and can also teach you new strategies and game plans. It is also a brilliant way to make new friends who could end up being potential teammates, which is super important seeing as the full potential of Siege as a game is only truly reached when you play in a full squad. When I started playing, Twitch and Twitter was a treasure trove of Irish Siege players looking to play and hangout, so don't be afraid to jump right into the community.
Improvise, Adapt And Overcome
As with any FPS, Siege is constantly receiving new updates, expansions and content, making it a relevant and popular game even after its six year anniversary this year. Consequently, players have to be quick to adapt to all these changes and reinvent how they approach the game regularly. The most obvious example of this is seen through the regular addition of new operators, or playable characters. In total there are 59 operators to date, some defenders, some attackers, and all with different skill sets and abilities. It can be a bit overwhelming dealing with such a wide variety of characters, but as with most games, there are a few operators, like Ash, Rook, Frost and Twitch, who are easy to start off with. The best thing to do is pick 2 or 3 attackers and defenders and try to master them as best as possible, then expand your skill set from there.
Operation Crimson Heist
The newest expansion pack for Siege was released worldwide since March, and is the 20th expansion for the game. 
Operation Crimson Heist introduced a new attack operator, Flores, a map rework for Border, a new secondary weapon and a series of miscellaneous features, including bug fixes and improved operator balancing. As a result, now is the perfect time for newcomers to enter the game with many exciting improvements being implemented! 
Limited Timed Apocalypse Event
Taking place between May 4th – 18th, Apocalypse introduces a post-apocalyptic version of Outback, where players will have to fight for their clan, hope and freedom to revitalise life.
The new game mode, Canister, will have players fight as The Keepers (Defenders) or The Warband (Attackers) for the last remaining plant on Earth. Defenders can move the canister containing the plant around the map, while the Attackers can activate specific scanner rooms to detect defenders as they roam through the rooms. The main objective of the Attacking side is to defuse the canister transporting the plant. On the Defending side, Operators must protect the canister until time runs out to win. Last but not least option to secure the win is to get rid of the opposing team entirely. Who will hold the key to humanity's new future?
The Apocalypse event comes with its own Collection of 35 items featuring Fuze, Gridlock, Maverick, Nomad, Twitch, Maestro, Melusi, Rook, Smoke and Valkyrie. Players will have access to personalised headgears, weapon skins and uniforms. Each Operator's exclusive, time-limited customisation items are available for purchase as Bundles in the Shop section for 1680 R6 credits or via the Apocalypse Packs for 300 R6 Credits or 12,500 Renown.
You can get Rainbow Six Siege for PC on the ubisoft store; it is also available for Playstation and Xbox, where it is currently available with Game Pass.
Words by Kayleigh McCoy