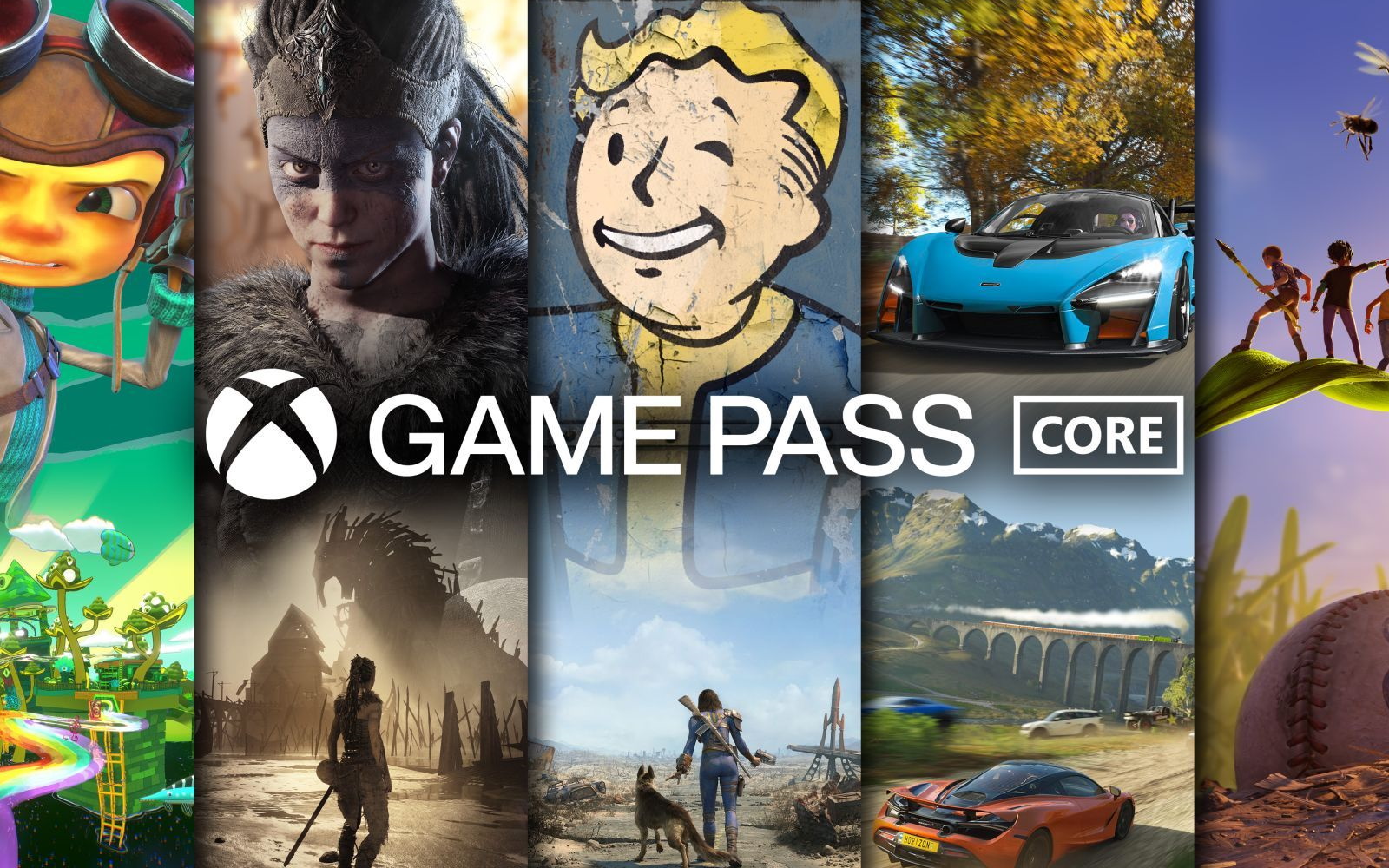 Xbox Live Gold Becoming Xbox Game Pass Core In September
A new tier of Game Pass is coming for Xbox users in September. Xbox Live Gold is getting a refresh and becoming Xbox Game Pass Core. Priced at €9.99 per month or €59.99 per year, it will allow access to 25 top titles, online multiplayer and discounts on the store. 
Launching on September 14th, this new tier will come into affect for current Xbox Live Gold subscribers and new subscribers alike. Along with the initial 25 titles from Xbox Game Studios, Bethesda and other gaming partners, there will be a drop of additional titles 2-3 times a year. While not all 25 games have been announced just yet, we do have a list of 19 titles. Check out the current announced titles below. Note: titles may vary over time and location.
Among Us
Descenders
Dishonored 2
Doom Eternal
Fable Anniversary
Fallout 4
Fallout 76
Forza Horizon 4
Gears 5
Grounded
Halo 5: Guardians
Halo Wars 2
Hellblade: Senua's Sacrifice
Human Fall Flat
Inside
Ori & The Will of the Wisps
Psychonauts 2
State of Decay 2
The Elder Scrolls Online: Tamriel Unlimited
Also of note, you will not need a paid tier to play free-to-play games online on your Xbox consoles.
What Happens To Xbox Live Gold Members?
So what happens to Xbox Live Gold now? Well, it's simple.
Games with Gold will come to an end on September 1st
On September 14, Xbox Live Gold members will automatically become Game Pass Core members, with no change in pricing, and have immediate access to a new library of over 25 high-quality games.
Member deals & discounts will also be part of Xbox Game Pass Core.
Players can continue to access any Xbox One games they previously redeemed through Games with Gold if they remain a Game Pass Core or Game Pass Ultimate member.
Regardless of subscription status, any Xbox 360 titles redeemed via Games with Gold in the past will be kept in a player's library.
What other tiers are available to buy?
There are a number of tiers available to gamers, whether you are on console or PC. Below is a handy guide to what benefits come with which tier.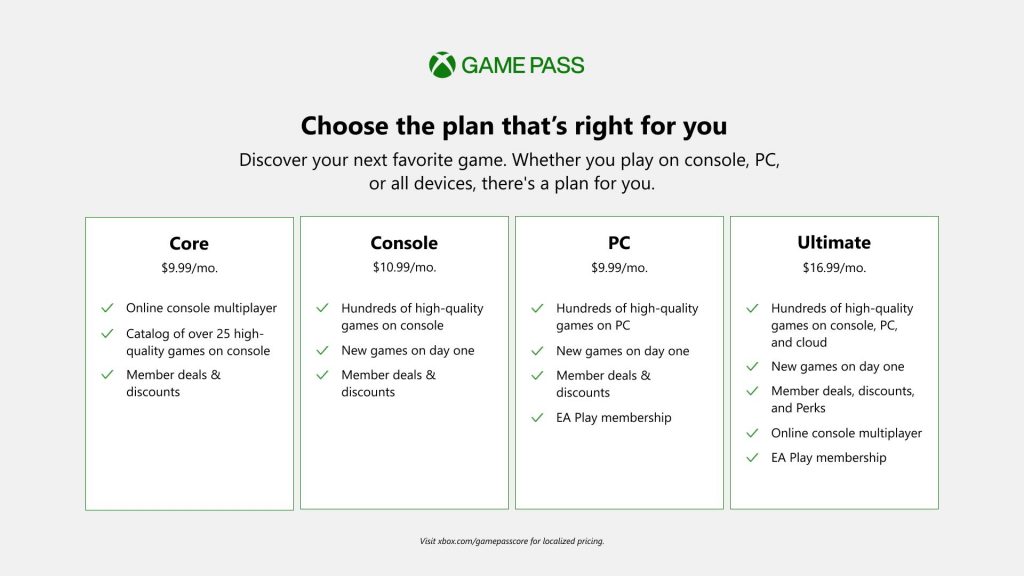 What do you think of the new Xbox Game Pass Core? Will you be joining the subscription service or upgrading to another tier of the service? Let us know in the comments.