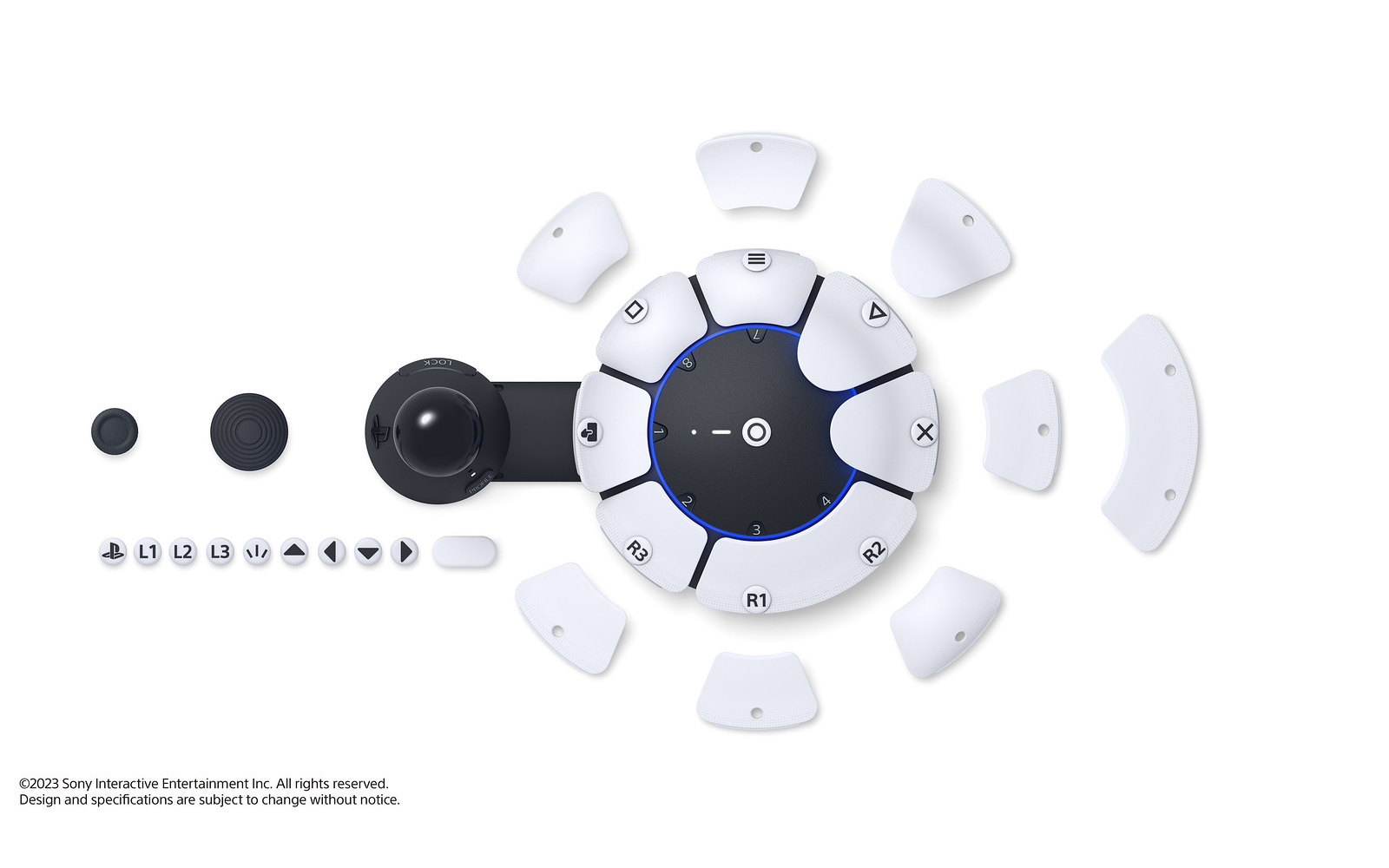 PlayStation Announce New Accessibility Controller
Project Leonardo is an upcoming customisible controller kit for PlayStation 5 and was announced at this year's CES. Allowing more accessibility options for players, Project Leonardo works straight out of the box and according to Hideaki Nishino Senior Vice President, Platform Experience, SIE:
[Project Leonardo] aims to help many players with disabilities play games more easily, more comfortably, and for longer periods.
With no need to hold the controller, as it can lie flat on a surface, players can adjust the analog stick length, arrange button or grip components to suit playstyle and even orientate the controller's direction 360 degrees to allow best positioning for ease of play.
Alongside the controller itself, software customisation is available too. This will allow players to customise button mapping and allow up to three control profiles to be saved, which are easily switched via a profile button.
Project Leonardo can be used on its own, paired with another Project Leonardo or even used in tandem with a DualSense controller. In fact, a total of two Project Leonardo and one DualSense controllers can be used together as a single virtual controller. Players can even play collaboratively with others with this setup.
Sony have also built-in expansion options through four 3.5mm AUX ports to support a variety of external switches and third party accessibility accessories. These accessories can be added or removed dynamically and can be mapped like any other button.
Accessibility In Gaming
While Sony is not the first company to release a first or third party accessibility controller, it is a welcome addition to the gaming world. Sony worked alongside experts and organisations like AbleGamers SpecialEffect and Stack Up, to design a highly configurable controller that works in tandem with many third-party accessibility accessories. 
Developers and manufacturers have been creating and integrating accessibility options into games for many years. These options have been allowing even more players to enjoy the many titles releasing each year, across multiple platforms.
For more information, please check out the PS blog piece by Hideaki Nishino Senior Vice President, Platform Experience, SIE. There is no release just yet, but expect more details throughout the year.