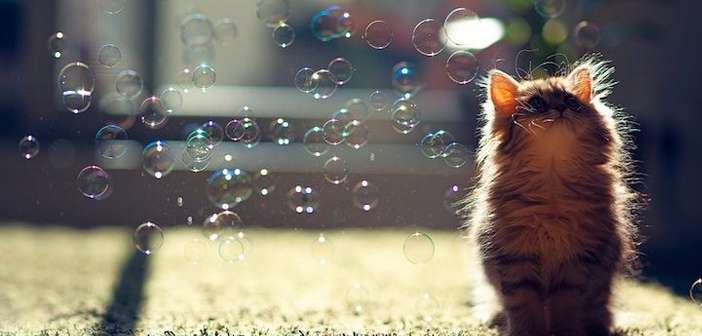 Stuck on Facebook? I hear that! I find it pretty hard to pull myself away from the social media monster/comfort blanket. It eats into a lot of my time and if you find the same then you'll notice your newsfeed can be pretty dark/boring/miserable sometimes! To help combat that let me offer you two tips!
First of all, unlike all those news sites that sensationalise every single story! On that same note unfollow those in your friends who tend to post a lot of negative or ridiculous opinions on current news. You don't have to unfriend and you don't have to engage their opinion either!
Secondly, follow all of these pages! I guarantee you, your newsfeed will become a lot more fun!
News Commentary
If you don't want to give up your news stories then might I suggest you follow a few personalities who give their frank, honest and even comedic opinions on the big stories. For her wit and piety you need to follow Mrs.Betty Bowers, America's Best Christian. Unafraid to air her opinion on any subject, Betty takes a bite out of everything from religious organisations to presidential candidates.
I think Philip DeFranco has been around since the dawn of the internet, or at least it feels like he has been… in a good way! Phil is known for his honest and expressive style of video. Working out of his LA office he's now uploading videos daily to his YouTube channel. If none of that takes your fancy then you should at least be following Jon Oliver!
Positive Personalities
Sometimes we can think everyone on the internet is a troll in sheep's clothing! We're not all monsters though and these folks are proof! Kristin Chenoweth perhaps best known for playing 'Galinda, the Good Witch' in Wicked, she's,is one of only a handful of celebrities I follow on Facebook; why? She's hilarious and so positive in everything she does! From fun impromptu videos to fan engagement and honest posts, Kristin always brightens up my day!
And speaking of brightening up the day! Steve Kardynal is the happiest chap on the planet! You'll recognise him for his Omegle Miley Cyrus 'Wrecking Ball' video but there's more to this guy and you'll find it all on his Facebook page. Oh and he's still doing those videos parodying other songs and tricking random webcam users!
A little closer to home, you should be following these homegrown pages. Banjo Guy Ollie isn't just a fantastic musician, he's also a master at finding retro games and consoles. His passion for nostalgic gaming, his music and his posts always conjure up old memories of my early gaming days! Sometimes you just need to take the piss out of life and Lorzy Lovey is a master at her craft! Parodying Irish stereotypes, the woes of modern life and all with a smile! Lastly but by no means least, The Irish Will is a vlogger offering an insight into his own life. Taking a very real stance, his videos and opinions are always very well planned out and he comes across as being a genuinely nice lad.
Art and Comics
If you're looking for a laugh then webcomics are your friend. My personal favourites for Facebook are Our Valued Customers, a single panel parodying the best and worst of the geek community. Written and drawn by Tim Chamberlain, he draws on his personal experiences in comic shops and each one is hilarious!
Did you ever read those comics at the back or middle of newspapers when you were a kid? A Couple Of Guys reminds me of those strips except it's about gay people, a couple of different gay people and all the shenanigans they get up to! It's charming, hilarious and very cute!
If cute guys are your thing and even cuter art, then you need to check out the work of Silverjow's Art. Whenever I need a pick me up though I head over to the Artwork of Stephen Byrne, talent, humour and geeky as fudge! To top that off Stephen also draws Steve Loves Internet, a strip that regularly sums up all our experiences online: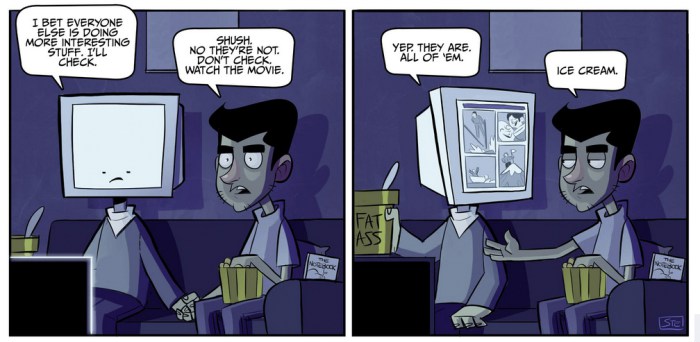 When All Else Fails…
Cats are your best friend and they don't get cuter, sweeter and nicer than Cole and Marmalade!
Hopefully one of these pages will make things brighter for you! If not then you can always follow The Arcade – we try to be a super happy bunch on Facebook! Remember though if the internet is bumming you out then you can just switch it off and walk away!
Editor-in-Chief, part-time super villain and hoarder of cats. If you can't find me writing, I'm probably in the kitchen!