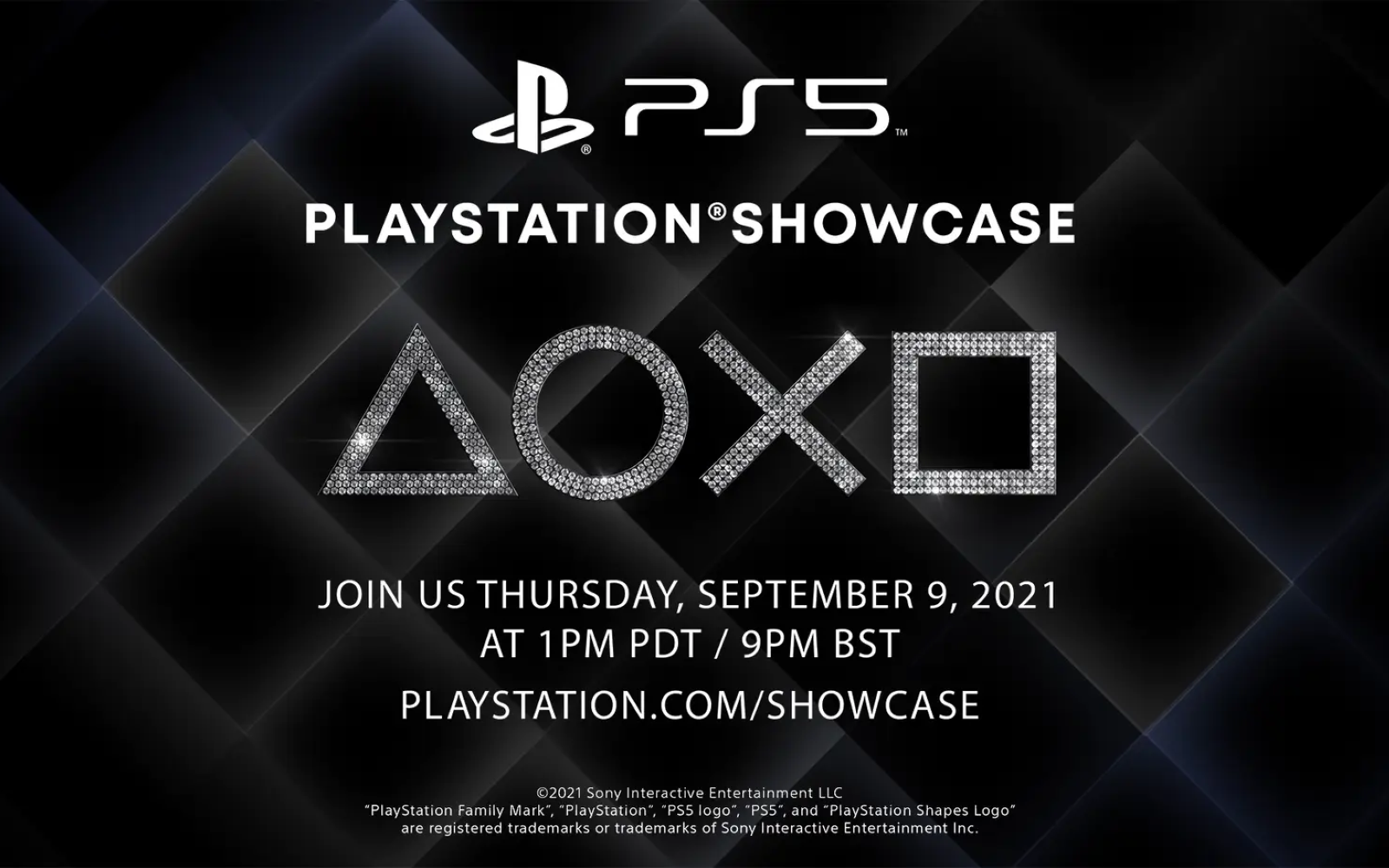 PlayStation Showcase Predictions
Sony have finally announced an upcoming PlayStation Showcase. Thew event will take place on Thursday, September 9th at 9pm BST / 10pm CEST / 1pm PT / 4pm ET. Set to last around 40 minutes, the show will feature projects from across the PlayStation Worldwide Studios team, as well as games from PlayStation's initiative & imaginative partners.
What To Expect From Worldwide Studios?
With this being the first major showcase from Sony in almost one year, there is a lot of hype surrounding it. Here's what I think will be on show.
God of War Sequel
First announced in September 2020, we only saw a quick teaser image. Officially, we don't actually know what it is called. Fans have dubbed it God of War: Ragnarok, but what we do know is that it will come to both PS4 and PS5 in 2022.
September 16, 2020
Gran Turismo 7
Originally earmarked for a 2021 release and exclusively from PlayStation 5, Gran Turismo 7 will release cross-gen for PlayStation 4 and is likely to be an early 2022 title. Likely to see a new trailer and release date.
The Last of Us: Factions
Personally, I think The Last of Us' Factions PvP multiplayer was highly underrated. It saw you build a community, while battling enemy groups. You were tasked with scavenging for supplies to feed, tend to and grow your virtual faction. If you failed to get the supplies, your faction would become smaller and eventually die off.
Naughty Dog were originally set to release a Factions sequel alongside The Last of Us Part II, so it's about time we see what the team have been working on.
Bluepoint Games Acquisition
I think it's time to officially announce Sony's acquisition of Bluepoint Games. Bluepoint have been working with Sony for the majority of their lifespan. They ported the likes of the God of War Collection, Ico and Shadow of the Colossus Collection and Uncharted: The Nathan Drake Collection, but were tasked to remake Shadow of the Colossus and Demon's Souls.
It is very likely the team have been working on another PS5 title, which is set to be announced. This title has long been rumoured to be Metal Gear Solid, but I would prefer a remake of the original Metal Gear and Metal Gear 2: Solid Snake.
Back in June, Sony announced the purchase of Housemarque. PlayStation Japan had accidentally used an image with Bluepoint's name on it. Quickly removed, the mistake was spotted and reported on, but Sony have not publicly discussed the incident. Likely to become a reality this week officially.
Guerrilla Games Secret Title
It's not too much of a secret, that Guerrilla have been working on a second project for a number of years. What we don't know is what exactly it is. It will be a shooter with an online multiplayer component.
Could it be a reboot of the SOCOM series or a brand new IP? I would love to see a return to the tactical nature of SOCOM. The PS2 series was ahead of the game back in the day, but with online gaming being more accessible, Guerrilla could breath new life into the title.
Sucker Punch's Next Title
While the team at Sucker Punch have worked on Ghost of Tsushima and its recent expansion, a second project is likely in the making. I would love to see a return to inFAMOUS. There have been murmurings of an inFAMOUS collection, but I think it will be a new title in the series.
Uncharted Collection For PC
Sony recently purchased Nixxes Software to help port PlayStation titles to PC. PlayStation even mentioned in an earnings call, that a port of Uncharted 4 was coming to PC. I believe the whole collection will be brought across, growing the audience of the series and bolstering the brand with the upcoming 2022 feature film, which stars Tom Holland and Mark Wahlberg.
Possible Third Party Titles
Alan Wake
Alan Wake Remastered was leaked ahead of time, thanks to a website listing. While it has officially announced PS4 & PS5 (as well as for Epic Games Store and Xbox consoles), there was no release date confirmed. This would be an ideal event to announce it, as Alan Wake has never appeared on PlayStation platforms.
Better yet, it looks like it is set for an October 5th, 2021 release. Even more interestingly, October 5th is the first Tuesday of the month. Could Alan Wake Remastered be a PS Plus title for October? Let's see on Thursdays.
Forspoken
One of two PlayStation 5 exclusive titles from Square Enix. We have't seen much on the title since March this year, but could it be an early 2022 title? Forspoken is being created by the Final Fantasy XV team and is set to be a narrative-driven adventure.
Final Fantasy XVI
The second Square Enix title coming to PlayStation 5 has also been very quiet. While Square have indicated their presence at Tokyo Game Show in late September, it would be strange not to see the PlayStation 5 title at the PlayStation Showcase.
Our first glimpse happened less than a year ago, also at a PlayStation event, but looked well into production. I think it's timeline has been skewed, so a 2022 release is most likely. But, wouldn't it be amazing to have it release in December 2021?
Grand Theft Auto Trilogy Remastered
A recent report from Kotaku, saw several of their sources corroborate the existence of a GTA Trilogy Remastered. The trilogy is said to be built in Unreal Engine and is being developed by the newly purchased Rockstar Dundee (formally Ruffian Games). No official release date was mentioned, but is said to potentially release in late 2021. This would be a huge announcement if true.
Hogwarts Legacy
A bit more likely to appear, is Hogwarts Legacy. After it's delay to 2022, this was certainly a popular title, garnering 24+ million plus views on PlayStation's channel alone. Expect an update on development and a new trailer!
Little Devil Inside
The indie titles are a bit harder to predict, but I'm betting we get a new look at Little Devil Inside.
What Is With The Diamond Motif?
You may have noticed a number of diamonds adorning the teaser trailer. What could this possibly mean? Along with the diamonds, square designs litter the intro, which remind me of the opening intro to PlayStation 2 towers.
Well, while it could indicate a new title, I believe it's associated with a expanded feature for PlayStation. I think there will be a new PlayStation Plus tier announced, adding new benefits to the service. One such addition could include an expansion of PS Now to include PlayStation 2 titles. Bolstering the PS Now library with classic titles could make the service more appealing.
How To Watch The Event?
The PlayStation Showcase will be streamed on their YouTube channel (link below), with further updates and news releasing via the PS Blog and social feeds.
So what do you hope to see at this week's showcase? What surprises will be announced or what classic PlayStation IP would you love to see return?