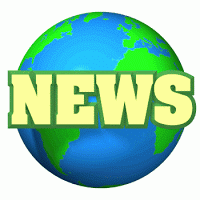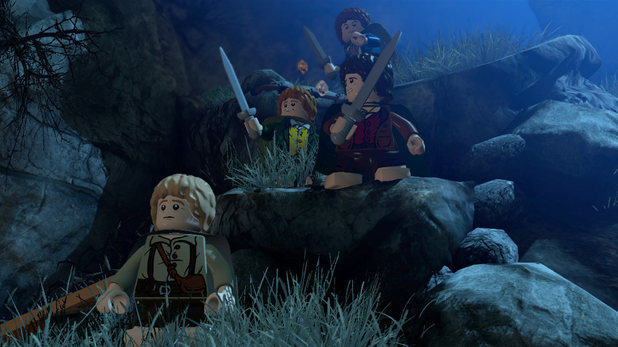 Missed out all the big news from the week? Fret not! Ciaran has you covered with his weekly recap of all the big and not so big news!
https://www.the-arcade.ie/2014/04/wreck-it-ralph-2-being-written/
https://www.the-arcade.ie/2014/04/ubisoft-release-the-crew-gameplay-footage/
https://www.the-arcade.ie/2014/04/devolver-digital-unveil-hotline-miami-2-wrong-number-trailer/
https://www.the-arcade.ie/2014/04/all-new-information-from-super-smash-bros-nintendo-direct/
https://www.the-arcade.ie/2014/04/naughty-dog-announce-the-last-of-us-for-playstation-4/
https://www.the-arcade.ie/2014/04/nintendo-direct-tomodachi-life-edition/
https://www.the-arcade.ie/2014/04/the-last-of-us-remastered-first-glimpse-trailer/
https://www.the-arcade.ie/2014/04/transistor-release-date-announced/
https://www.the-arcade.ie/2014/04/hearthstone-the-curse-of-naxxramas-details-revealed/
 2K Australia brings us Borderlands: The Pre-Sequel
Ever since the release of Borderlands 2 two years ago, the content has just kept coming in the form of the high number of 45 pieces of DLC. That DLC train has finally slowed down as of late with the Borderlands series seeming to finally go quiet for a while… Enter 2K Australia. Yes that's right folks, this week we finally got a look at the next title in the series, Borderlands: The Pre-Sequel. The game tells the tale of how Hansom Jack became the villain of Borderlands 2 and will take place on the  moons of Pandora. With this new setting we get new game mechanics such as the ability to double jump higher with zero gravity and the need to ration oz kits, which power your jet packs but also allow you to breath, so it will be a manageable resource.
As this is technically a new Borderlands game, that means we have new playable characters – 4 to be precise. This time we will play as Nisha (The Lawbringer, Hansom Jack's girlfriend), Athena (The Gladiator), Wilhem (The Enforcer, boss from Borderlands 2) and Fragtrap (The claptrap from Borderlands). Each character will have their own special abilities such as Athena's shield that collects bullets and throws them back at the enemy and can be thrown at enemies.
New guns will include lasers and cryo elements, which will freeze the target and then shatter them. New abilities include the ground pound, which allows you to attack downwards to the enemy while in flight.
Now I love the Borderlands universe; it's silly, over the top and full of humor, but that's exactly what I am worried about for this game. The game is not being developed by Gearbox, but 2K Australia, who helped out on Bioshock Infinite. Now while Gearbox is overseeing the project, Anthony Burch (Borderlands 2 lead writer) will be overseeing the script but not directly writing it. Anyone expecting this to be a massively new experience, you are not gonna find that, this title will be running on the same engine as Borderlands 2, and only coming to last gen, which I am perfectly fine with. Either way I am glad to see more Borderlands content that isn't just DLC.
Borderlands: The Pre-Sequel will release on PS3, Xbox 360 and PC later this year.
Xbox One exlusive, Below, coming to Steam
Last year's E3 conference showed a lot of support for the indie community, especially for Sony's presentation, showing Octodad and Don't Starve to thousands of gamers. Meanwhile, at Microsoft's presentation they had Below… and Minecraft (which at this stage really doesn't count). But anyway, Below is a atmospheric rogue-like title developed by Capybara Games (Superbrothers: Swords & Sworcery EP, Super Time Force) and certainly peeked a lot of peoples interest, myself included. According to the announcement trailer, it now seems that I won't have to buy an Xbox One as Below is coming to Steam. 
You can visit the official site for more info: http://www.whatliesbelow.com/
New trailer for Child of Light goes over the music and artwork
In a recent "making of" video from Ubisoft, we got to see more into the process of making the music for their most recent 2D RPG, Child of Light. The game features a lot of interesting partnerships, from singer/songwriter Coeur De Pirate to the world renowned performers of Cirque Du Soleil. The video is a very interesting look at video game music production as it went from a small team to a full scale orchestra during the development. 
Not only did Ubisoft team up with Cirque Du Soleil, but this week acclaimed character designer and artist, Yoshitaka Amano (Final Fantasy series) produced an art piece inspired by Child of Light.
The combination of Yoshitaka Amano's specific watercolor art style and Child of Light's roots in Final Fantasy-style turn based combat is a match made in heaven – the piece is absolutely stunning. The game tells the tale of Aurora, a girl who is tasked with finding the Sun, Moon and Stars and defeating the Queen of the Night. 
Yoshitaka Amano spoke out about his inspiration for the piece, stating "When a child is born she must fight against the challenges of the world she lives in. That's what I wanted to express".
Child of Light will be released on April 30th for Xbox One, Xbox 360, PS4, PS3, PC and Wii U.
Marvel characters come to Disney Infinity
If you haven't noticed yet, Disney has been buying everything as of late. From the Marvel properties to Star Wars, basically every nostalgic IP is held under Disney's iron fist. With this massive list of characters to use, if only they had a video game that operates on figures sales to sell more… Oh wait, they do – Disney Infinity. That's right folks, Disney will be adding Marvel characters to Disney Infinity. While the teaser trailer doesn't actually show anyone, we do see Captain America's iconic shield flash by the already implemented Disney characters. Along with this announcement, we also saw "2.0 Edition" towards the end of the trailer, but gave no explanation for it. I am presuming it's a new version with extra content or hardware, much like how Skylanders do their updates. Either way the inclusion of these Marvel figures is a genius move for Disney as the Avengers series is just on fire right now, what with the most recent release of Captain America: The Winter Soldier.
New trailer for Wolfenstein: The New Order shows off plot and gameplay
Bethesda has released a new trailer for Wolfenstein: The New Order that shows off more of the story, mainly focusing on the resistance against the Nazi regime. We also got to hear another new song, Nowhere to Run. We got to see some of the gameplay as well, including duel wielding shotguns, cutting holes in terrain and mech-soldiers.
Wolfenstein: The New Order will release May 20th on the Xbox One, PlayStation 4, Xbox 360, PlayStation 3 and PC.
The Behemoth is working on an Xbox One title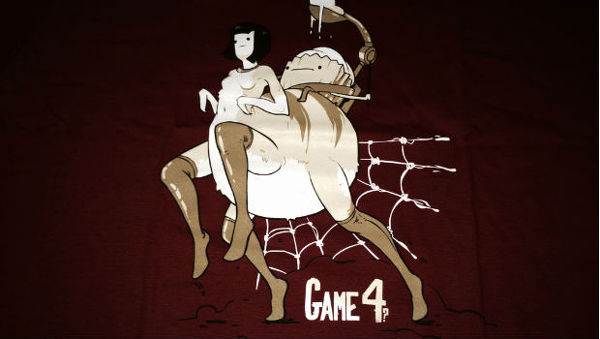 The Behemoth have become famous for their quirky dark humor and hilarious art style with Castle Crashers and most recently Battleblock Theater and are considered one of the biggest and most successful in the indie scene. Recently they have been busy working on the Steam version of Battleblock Theater, but it turns out they are working on a game for the Xbox One, currently labeled as Game 4. A piece of promotional art for the game was shown off, and its exactly what we have come to know from this odd development house. Color me excited for whatever madness they come up with next.