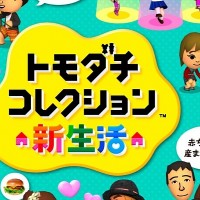 Nintendo Direct – Tomodachi Life Edition
So, we just had another Nintendo Direct presentation. This one is a little… different from the usual Nintendo Direct fare, shall we say? Just watch:
I'd be lying if I said I wasn't interested, I mean, it looks like your very own David Lynch film for you to control!
Tomodachi Life is available June 6th 2014