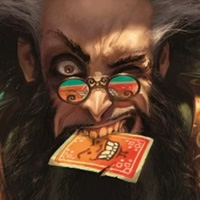 Hello, and welcome back to the weekly recap of all the biggest news in gaming. Let's get this started with the headlines.
'Klei' Announces DLC for 'Don't Starve: Reign of the Giants'
'RedBedlam' Launches Alienware Competition
'Fable: Anniversary' Launch Trailer
Android Port of 'Final Fantasy VI' Suffers Major Bug
'Earth Defense Force 2025' February Release
King.com Trademarks the words 'Candy' 
The developers of the massively popular IOS game, 'Candy Crush', King.com have been involved in quite the controversy this week. Last February, King.com took out a patent on the word candy through the United States Patent and Trademark Office. On January 15 2014, the trademark was officially approved, which now allows King.com to enforce legal terms heavily. Many games with the word candy in the name are being asked to be taken off the Apple Store. This was done to stop knock-off versions of Candy Crush, but obviously has some room for misjudgement. Just because a game has the word candy in the title does not inherently mean it is a copy of 'Candy Crush'. But possibly the most interesting about this controversy involves another word the company attempted to trademark; saga.This trademark was suspended, but the odd thing was that the company opposed the trademark of 'The Banner Saga', the recently released tactical RPG from 'Stoic'.
This means that 'The Banner Saga' trademark is not yet official, which means a sequel could run into some problems. 'Stoic' co-founder Alex Thomas spoke out on the matter stating "We won't make a viking saga without the word saga, and we don't appreciate anyone telling us we can't." King.com replied by saying they do not want 'Stoic' not to use the name, it just wants to prevent them from owning it. So now 'Stoic' are in a very difficult situation, in which they do not own the title 'The Banner Saga', but cannot work anything out with King.com, as King.com do not own it either. This entire situation is just awful. In legal terms, everything is fine, but in a moral stance it's just horrible. Not only is King.com trademarking words that are just common terms, but they are going after smaller indie companies like 'Stoic'. They say they are only trying to protect their own properties (which, might I add are not in any way original, *cough* Bejeweled *cough*). This doesn't even make sense, as saga literally means a Viking Epic, which is exactly what 'The Banner Saga' is. Hopefully 'Stoic' can win this legal battle, but it's just a shame that this even needed to happen in the first place.
La-Mulana 2  Starts a Kickstarter Campaign 
 The popular indie hit, 'La Mulana' was a nice little Indiana Jones/Metroidvania game has gotten quite the little cult following, so its great to hear a sequel is being made through Kickstarter. The team is asking for $200,000 and only 2 days in they have reached $105,549. The original was never really that popular, and I feel like the breakout success of 'Spelunky' overshadowed it. The game has 28 days to go, and it certainly looks like its going to be funded. With a whole host of stretch goals that range from character stories and evil stages to ports to handheld and consoles, it looks like 'Playism Games' are going to do very well out of this and I wish them all the best.
You can check the official page here.
The Witness may be coming to VR via Valve
 'The Witness', Jonathan Blow's latest project, has had quite a bit of hype around it in the indie scene ever since it was shown at last years Sony E3 presenation. Very Little is actually know about the title, other than it is a first person puzzle game which focuses around exploration on a island. Recently, Jonathan Blow has been teasing a possible VR version of the title, and lo and behold he has confirmed it, and it seems like it's thanks to Valve.
"Last year I was pessimistic about VR systems in the near future, but I was fortunate enough to get a sneak peek at Valve's virtual reality system. It is so much better than anything else I had used that I was instantly very excited by it."
It's great to hear that 'The Witness' is going to be VR capable, because it's one game I can imagine would work very well with it. Its also noteworthy just how much trust Jonathan Blow has with Steam VR, which gives them quite a bit of credit.
For more about the project you can visit Jonathan Blow's blog post.
Four Sony Online MMOs are being turned off
With Ever Quest Next/Landmark on the way, Sony Online is planning on shutting down a number of their published MMOs. These include 'Star Wars: Clone Wars Adventures', 'Wizardry Online', 'Vangaurd: Saga of Heroes and Free Realms'.
Player population has decreased so much that it's pointless to continue updating the resources to keep it up, or that its simply just too old and difficult to update, so really they may as well be shut down. While this may sound like sad news, these titles were never exactly popular, or even very good, so while its sad to hear any part of video game history is disappearing, really it's for the best if the project just isn't working any more.
Shovel Knight releases in March
One of the most  anticipated games of this year by many fans of older NES titles, 'Shovel Knight' has gotten a release date for 31st March. After a lenghty Kickstarter campaign, the game is finally being released on a number of services including PC, 3DS and Wii U. The game has garnered quite a bit of attention for its SNES based gameplay and art style, inspired by classics such as 'Mega Man' and 'Castlevania'. Colour me excited.
Titanfall will not feature any Micro-Transactions
If the latest launch titles of the new gen have shown us anything it's that micro-transactions are here to stay. In fact, they have moved into games that just aren't designed for them. With insane amounts of money grabbing in titles like 'Ryse: Son of Rome' and the insane amount of money for cars in 'Forza 5', it's disappointing that it's just common place now. One breath of fresh air has to be the news that 'Titanfall', Respawn's latest attempt to change the FPS genre, will feature no micro-transactions. No extra weapon packs, no day one DLC, no need for extra level up packs, just the base price. This news came from Respawn's official twitter that states "No microtransactions. I don't have any news on a season pass." It's funny how this is good news when 3 years ago it was just something normal in the industry.
Microsoft 'Youtube' Adversting Controversy concerns
This week was quite a bit week for controversies. Along with King.com trademarking the word candy, some very questionable things are happening with Microsoft and Youtube. Microsoft has released a influencer program for Machinima partners. This program basically works so that certain Youtubers could gain extra money ($3 per 1,000 views) if they spoke positively about the 'Xbox One' in their videos. This was done by having 30 seconds of 'Xbox One' footage and must include the tag XB1M13. Now while all this seems well and good, this contract did include two specific points that raised a lot of concern. One of these was to not say anything negative about the 'Xbox One', games or Machinima. The second point was without a doubt the main point, which was that the agreement was that participants were not allowed to state if what they were doing was a paid promotion, which breaks the USA FTC law. This means that anyone engaging in this kind of paid promotion must be open about it. In other words, Microsoft was buying popular Youtuber's opinions and only allowing them to say positive things due to the contract, and not even mention that it was paid for. This is not only breaking the law, but also entirely immoral. This was basically buying opinion, and not allowing any negative views under the contract, which is just not okay. It's illegal and its destroying critique and opposition, and certainly hurts Microsoft as a company.
HearthStone goes into Open Beta
Fans of TCG's and 'Blizzard' enthusiasts alike have been begging for an open public Beta ever since the closed Beta began. Well rejoice, as Blizzard has finally opened the games to the fans in a public open Beta. Expect a heavy amount of traffic over the next few days, and don't be shocked if 'Battlenet' goes down at any time. I would highly recommend everyone go check the game out, even if you're not a big TCG or 'Blizzard' fan.
For more info you can check out the official website.
Release Roundup
Not the biggest week in terms of releases really, but there are a few little things coming out. The biggest release of the week has to be 'Might and Magic X: Legacy', the newest in the long line of classic turn tiled based RPGs. This latest edition into the series seems to be a drastic step forward, stream-lining many features such as UI and character building to improve on older gameplay mechanics but also welcoming newer players into the series. It's good to see any turn based grid RPG come out these days, especially PC exclusive titles. The other big release of the week is a PS Vita title known as 'OlliOlli', which is a 2-D skateboarding game with all the minute to minute gameplay that many Tony Hawk games have. Trick combos and high scores a plenty, adding fluid control to a skateboarding game but in some ways mixed with an endless runner, so think Tony Hawk meets 'BIT.TRIP RUNNER'.
The other releases of the week would be Kick Beat, a rhythm game centered around a Kung Fu theme. While it has an interesting blend of 'Guitar Hero' and 'Elite Beat Agents', it suffers from a bizarrely out of tone soundtrack that includes Marilyn Manson and Papa Roach. The other release is the confusing "sequel" to 'Chess'. No, I don't mean a chess video game, the developers actually are calling this a sequel to the original game, 'Chess', and it's on the Ouya. I know, I told you this was a slow week.
KickBeat – PC – 20th January
Chess 2: The Sequel – Android/Ouya – 21st January
Insurgency – PC/Mac – 22nd January
OlliOlli – PS Vita – 22nd January
Might and Magic X: Legacy – PC – 23rd January
Ninja Gaiden III: The Ancient Ship of Doom – 3DS – 23rd January