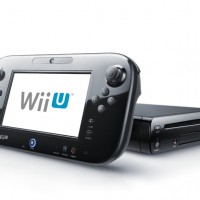 Hello and welcome back to the weekly news roundup of all the biggest news in gaming.Lets start it off with some Super Smash Bros news.
Wii Fit Trainer gets another Gender.
Yep thats right, Nintendo has shown off anther version of the Wii Fit Trainer. Now this isn't a whole new character or anything, its definitely just a costume. This is actually quite important because it is the first mention of costumes so far. So this could be either a pallet swap costume such as Peach to Daisy or it could be something like Zelda to Sheik but we just dont know yet regardless if you wanted to run around fighting people as a buff bland man around well then you got what you wanted.
CD Projekt Red promises no DRM
CD Projekt Red has spoken out in a open letter regarding DRM with the Witcher 3, discussing their past with DRM and how Steam and GOG will work with the title. Its no shock that they have decided on no DRM at all on the title but its good to hear they are being open with the community. You can read the whole article here!
Heavenly Sword Movie trailer released
Blockade Entertainment,the company making the Ratchet and Clank film,have released a trailer for another film and its a Sony brand yet again. Yes Heavenly Sword, the 2007 PS3 exclusive spectacle fighter is getting its own film.
You can check out the trailer and full story here!
Titanfall Exclusivity Confusion 
A lot of confusion arose this week regarding the new FPS by Respawn.
Rumours surfaced  about the exclusive rights Microsoft had on the game after a Reddit AMA with Major Nelson left fans perplexed; "As far as being an exclusive that's really a question for Titanfall…I'm not worried about it though.". Was the title exclusive or not and fans speculated that other consoles were trying to get their hands on the game from Electronic Arts. 
You can read the full story here!
South Park:The Stick of Truth Delayed again
Yes thats right folks Ubisoft have delayed South Park:The Stick of Truth until 2014. The reason for the delay is improving the quality of the game. The game was acquired by Ubisoft after the death of THQ but it was not meant to take this long in development.
"It's been such a major overhaul to get to the point where we are that we couldn't let it go, even if that meant missing December."- Ubisoft North America President Laurent Detoc
A short gameplay video was shown at New York Comic Con which finally showed off what exactly the game is about. The title will be available on March 4th 2014 on PS3, Xbox 360 and PC.
Proteus for PS3 and PS Vita
Proteus has been ported to the PS3 and Vita recently both with Cross Buy support. Many fans and critics alike enjoyed this wonderful little world myself included.
You can read the full story here!
Walking Dead Season 2 Trailer revealed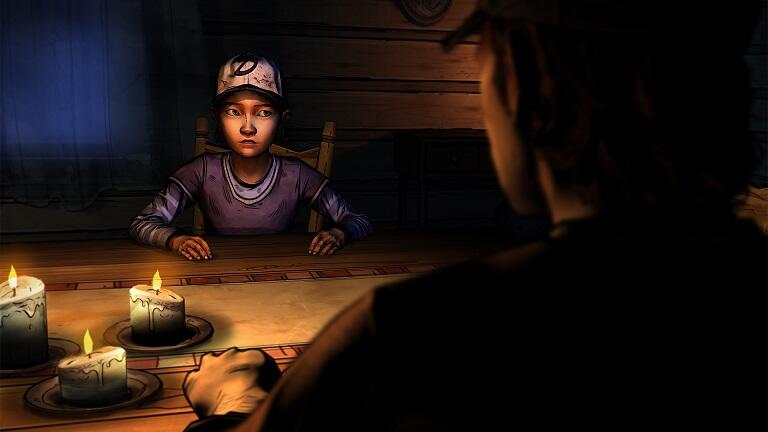 Telltale scared us earlier in the week with a mysterious tweet regarding the return of 'The Walking Dead Season 2' and the fate of a little girl named Clementine. It turns out this tweet  was a pre-emptive move to get fans ready for a trailer and the news that Clem would return and would be the focal point and playable character in the next season!
You can see the trailer and the full story here!
Call Of Duty:Ghosts Extinction mode revealed
Activision has revealed its newest gameplay mode for call of Duty Ghosts in a fancy new trailer. So now instead of killing Zombies… we get to shoot aliens. The game mode is to be based on 'defend your base' survival mode.
You can see the trailer and full story here!
Batman:Arkham Origins bug fixes are coming 
If you have been playing Batman:Arkham Origins recently well then you may have come across a few bugs some not so big and some are pretty game breaking. Warner Bros. Montreal has released a statement on their official website along with a whole host of fixes.
"It has come to our attention that there are issues that are negatively impacting the experience for some players. The team has been working around the clock to review, validate and pinpoint the problems that have been reported and we have identified three main issues which we are tackling first, and are listed below. For these issues, we expect the software update to be available within the next week. Rest assured, we are continuing to monitor all channels for other issues that players are experiencing and will release additional updates as they become available".
To find a whole host of fixes for these bugs on multiple systems visit the official site.
Basso shows us around the City in new Thief story Trailer
Eidos Montreal has been showing off more and more of the new stealth reboot of the classic and we get to see a little more of other characters including Basso,the loveable rogue with a heart of gold.
Thief will be released in the first quarter of 2014
Swapnote is suspended indefinitely!
Nintendo has recently shut down the message sending service SwapNote as it turns out consumers including minors have been exchanging their friend codes online and have been exposed to offensive material.
"Nintendo has been investigating ways of preventing this and determined it is best to stop the SpotPass feature of Swapnote because it allows direct exchange of photos and was actively misused."
The service has been shut down this Thursday and it is unclear when or even if it will come back.
Release Roundup
A big week for releases this week with the last few big  franchise entries of this generation.We have the two biggest titles of the week Battlefield 4 and Assassins Creed IV Black Flag and both have done relatively well in reviews but really it's a lot of the same tricks and gameplay in both cases.
WWE 2K14-Xbox 360/PS3- 29th October
The Typing of the Dead:Overkill-PC- 29th October
Football Manager-Mac/PC- 31st October 
Sniper Elite:Nazi Zombie Army 2-PC- 31st October
Toki Tori-Wii U- 31st October
Angry Birds Star Wars-Wii U/3DS/Mobile/Xbox 360/PS3- 1st November
Angry Birds:Star Wars 2-Wii U/3DS/PS Vita/Wii/Xbox 360/PS3- 1st November
Assassin's Creed 4:Black Flag-Xbox 360/PS3- 1st November
Battlefield 4-Xbox 360/PS3/PC- 1st November
Blur Overdrive-iPad/iPhone- 1st November
Wii Fit U-Wii U- 1st November