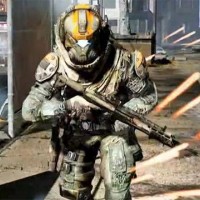 This week some people have been confused regarding the exclusivity of Respawn's newest first person shooter, Titanfall! Rumours surfaced about the exclusive rights Microsoft had on the game after a Reddit AMA with Major Nelson left fans perplexed; "As far as being an exclusive that's really a question for Titanfall…I'm not worried about it though.". Was the title exclusive or not and fans speculated that other consoles were trying to get their hands on the game from Electronic Arts.
However EA's second quarter financial call showed another story and it seems that Microsoft have paid big bucks to keep the game as an exclusive.
Speaking about the confusion Respawn Entertainment Co-Founder Vince Zampella, turned to twitter to:
Always MS exclusive at launch, great partner and focus is good for a startup. EA made a deal for the rest, we only found out recently =(

— Vince Zampella (@VinceZampella) October 29, 2013
Well now all confusion has been cleared up, PS4 users will definitely not be playing the first Titanfall. but what happens with the future of the series is anybody's guess at this point!