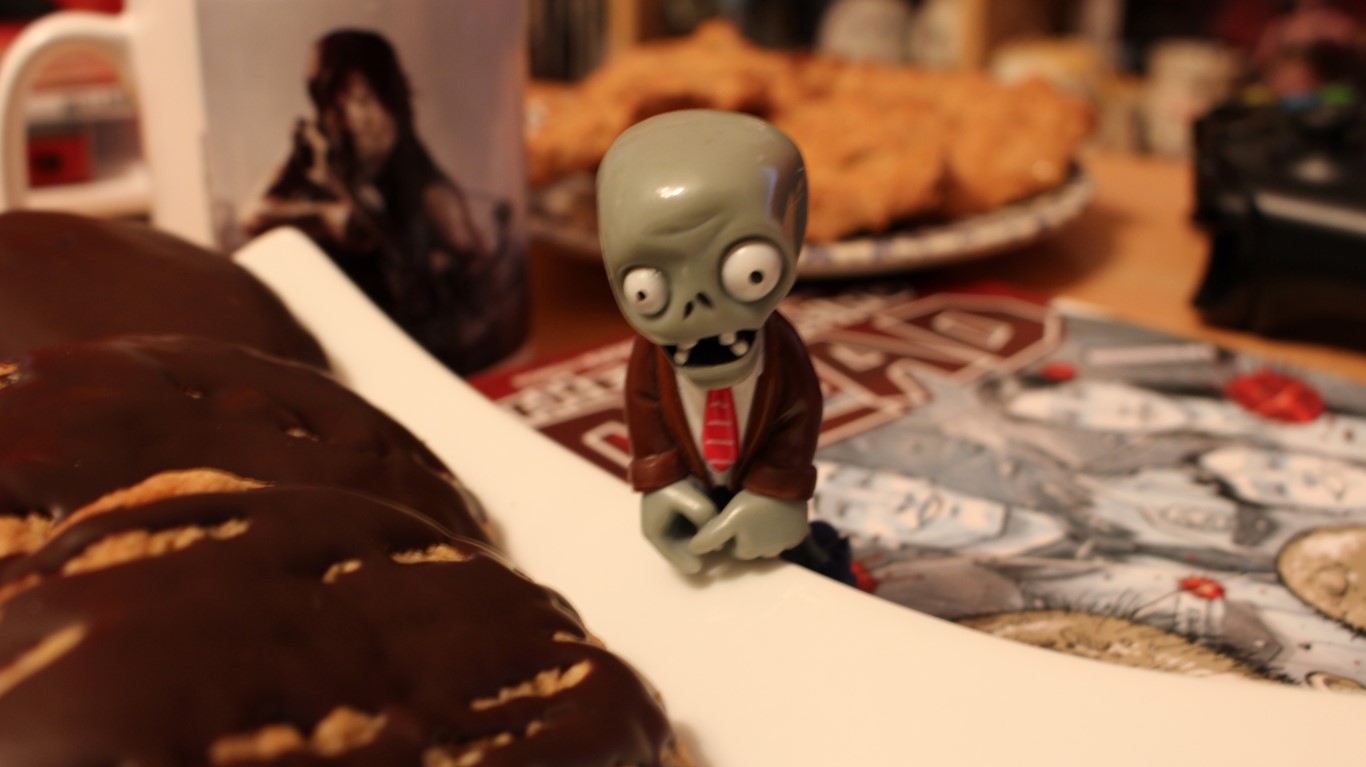 Carol's Cookies The Walking Dead – Geek N' Bake
I've been fixated with The Walking Dead ever since I got back from WalkerStalkerCon – I'm still trying to find the perfect frame my autographed photo of Melissa McBride and her signed Pop Funko sits safely on a shelf in my room. Over the weekend I got my first look at Carol's Cookies, the treats and the threats! I had to know exactly what they tasted like!
I didn't know at the time but I'd end up doing my own scavenging for ingredients and a trek across the city to try and get my hands on apples that nearly cost me my life… okay no it didn't but let me be dramatic! Recipes and cookies need a little action and intense drama every now and again!
This is Geek N' Bake and these are Carol's Cookies!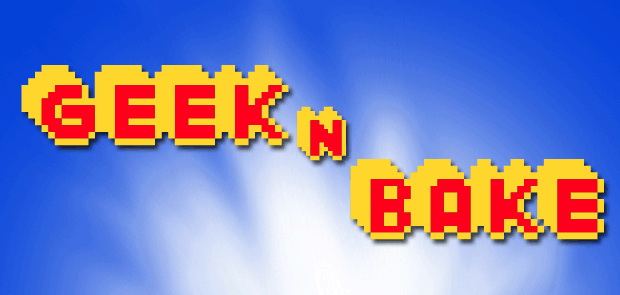 DIFFICULTY
Easy
TIME
40 minutes to prep // 12 minutes to cook
INGREDIENTS
2 Bramley cooking apples, 1 tablespoon brown sugar, 75ml water
100g softened butter, 125g cream flour, 80g caster sugar, 80g brown sugar, 100g apple sauce, pinch of salt, 1/4 tsp mixed spice, 1/4 tsp bicarbonate of soda, 1/4 tsp baking powder
100g Dark Chocolate
50g Cheerios/Oats, 2 tbsp honey to drizzle (optional)
PROCESS
Preheat your oven to about 170C, and grease two baking trays.
To start we're going to have to make our applesauce! If you don't have time by all means go out and buy a jar from your local supermarket. No one is going to judge you… except Carol and myself! This is the Zombie apocalypse, toughen up and make your own! I've used bramley apples to make mine because I've always thought they were the perfect mix of sour and sweet.
Bring 75ml of water to the boil in a small pan. Meanwhile wash and peel the apples and then slice into thin strips or chop into small chunks.
Add the apple to the boiling water and add a tablespoon of brown sugar for good measure. Make sure to keep stirring the apples as they can burn very quickly. They'll start to brown and soften and when you've little to no lumps you're applesauce is down.
Remove from heat, pour into a bowl and place in the fridge to cool – at this point I like to dust the applesauce with some mixed spice for a little more flavour. This will add a little kick to your cookies!
While you wait for applesauce to cool, you can measure out your dry ingredients. Start with your sugars you can then add them to your mixing bowl with the butter. In a separate bowl, add the flour, baking powder, soda and salt.
Once the apple sauce is cooled enough, add it 100g to the butter and sugar and cream it all together. This mixture is going to look a little runny but don't worry. Toss in the dry ingredients and mix until they're combined! Originally I had only added 100g of flour and it was still too wet so the additional 25g should help with that. Add more or less as you prefer!
Normally this is where you'd add anyway filling or flavourings to the mixture but I decided to do a half and half. Using two tablespoons, scoop up and scrape off a single tablespoon of the mix and place on your baking tray. This recipe ended up making 16 decent sized cookies!
Now if you want you can make a healthier version of the cookies, without chocolate. I threw in a generous handful of cheerios (purely because I had left over cheerios sitting in the press) into the remaining cookie dough, gave it a quick mix, by hand and then scooped the mix out the same way.
Place your tray of cookie dough into the preheated oven and give them at least ten minutes. Check them at this point, if they're a light golden brown you can take them from the oven and let cool. I gave mine an extra two minutes because I like a crunchy cookie that also has a bit of a chew to it.
To decorate, melt your dark chocolate. You can use the double boiler method, but this is a zombie apocalypse and who has time for that! Whack it in the microwave, add a pinch of salt and set aside, letting it cool slightly. Then pour, drip and splat the chocolate as much as you like. For the cereal cookies, I drizzled a little honey over them just to add a little extra sweetness.
All the chocolate time to set! Once formed, serve on a plate with a big mug of tea from your favourite mug, throw your favourite show on the TV and wrap up with a good book. You'll be devouring these little monsters whole and develop a hunger that one cookie just won't satisfy! Enjoy!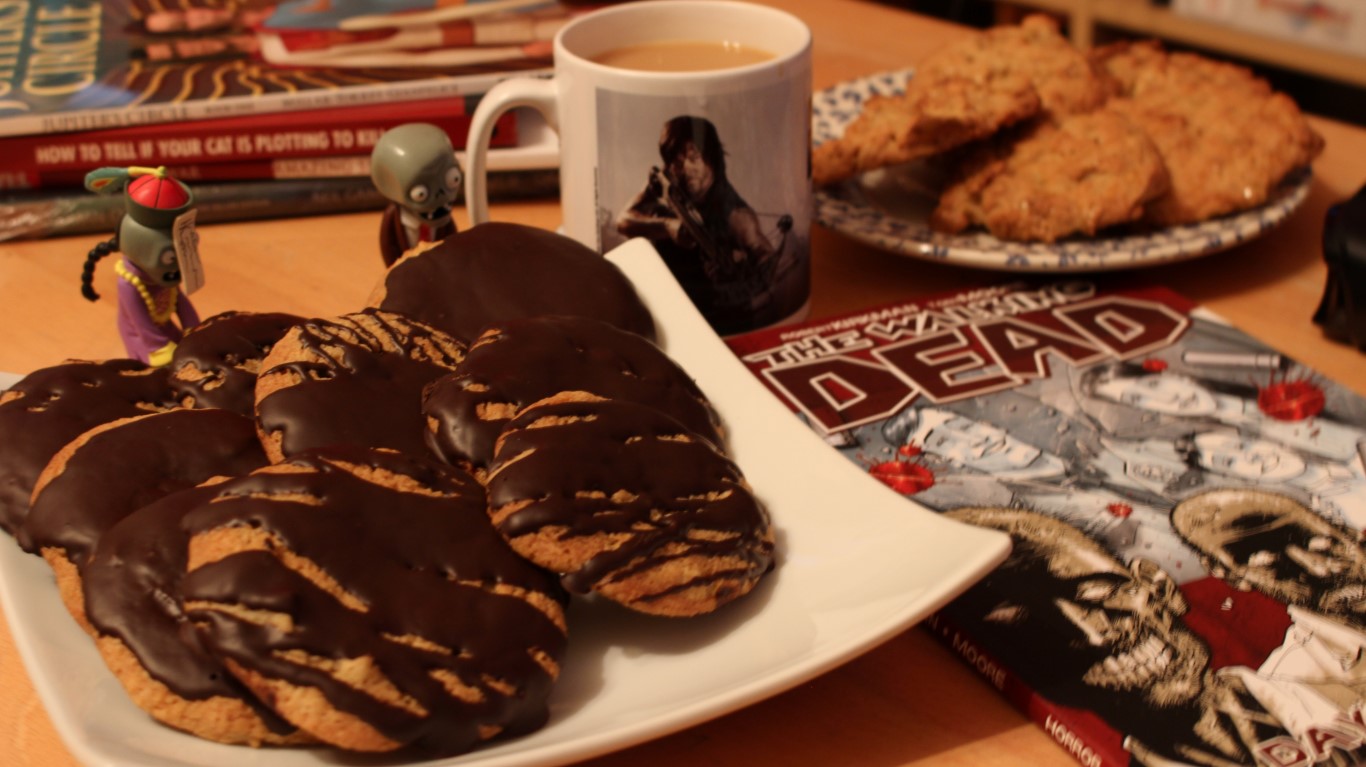 Editor-in-Chief, part-time super villain and hoarder of cats. If you can't find me writing, I'm probably in the kitchen!