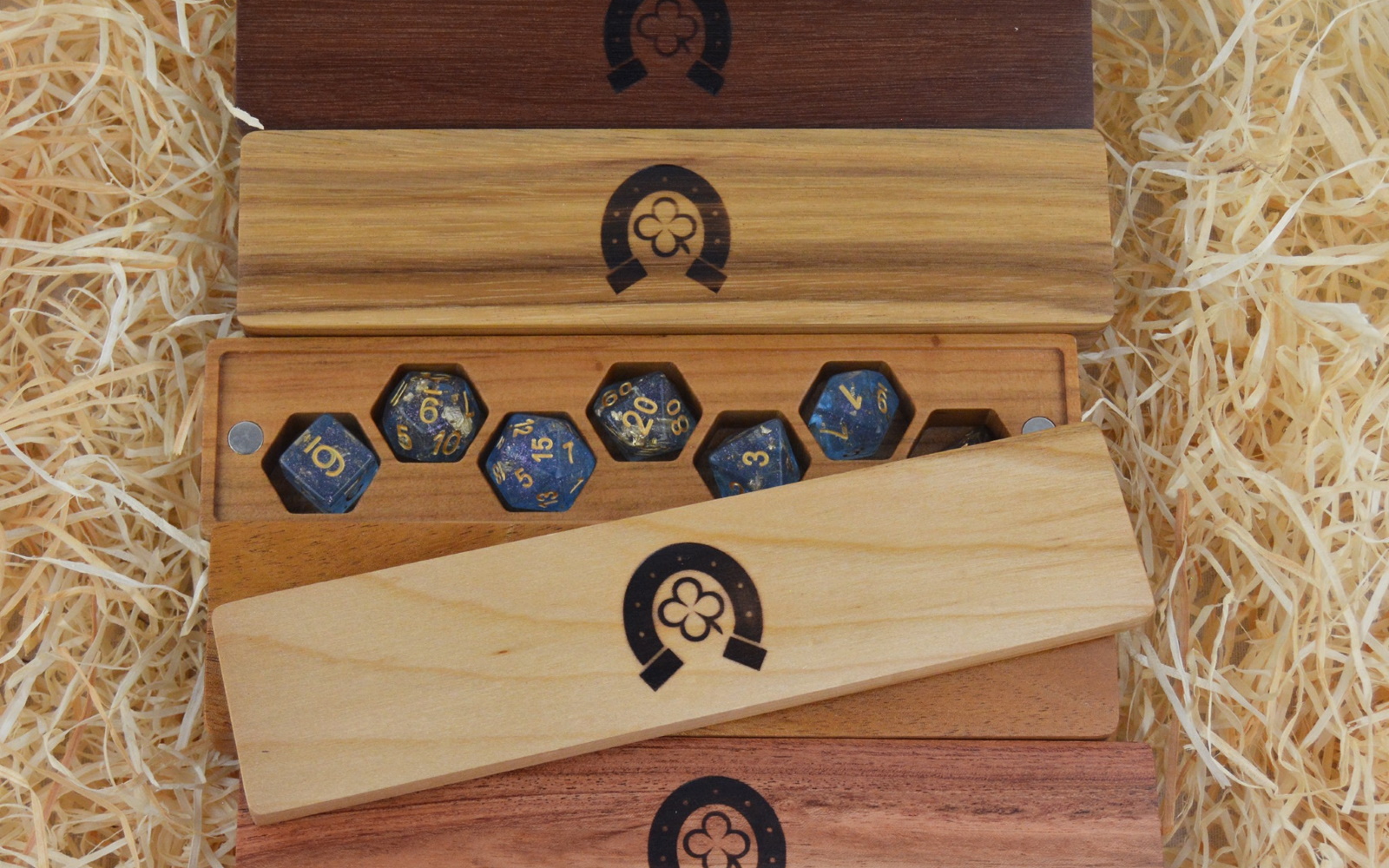 Check Out Dakota Irish For All Your TTRPG Needs
We've been seeing a lot about Dakota Irish in recent months. If you are an experienced adventurer, or new to the likes of D&D or other tabletop role-playing games, get some cool items or gift a friend this Christmas.
A premier seller of D&D accessories, Dakota Irish is a small family run business based in Borris, Co. Carlow. They provide artisan quality, handcrafted wooden tabletop gaming accessories as well as unique dice to suit any alignment or character class. Whether you are looking for a sweet handcrafted dice tray to thank your DM, a set of glittery dice for your dazzling bard or just a wooden dice vault to protect your favourite set of gemstone dice, Dakota Irish has everything to help you with you TTRPG needs. Gift cards are also available.
A Thank You Message For All The Support
You can check out their wares at www.dakotairish.com and their Christmas cut off dates for orders within Ireland are December 18th for dice products. The bigger wooden items are available for postage too, but will arrive after Christmas.
Follow them on social media too on Facebook, Instagram or Twitter. Might catch a glimpse at the ever helpful Whiskey the dog!!