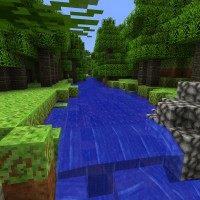 Hello Folks and Merry Christmas! Yes its back, the weekly Recap has returned with a vengeance, just in time for the holidays!
So without delay, lets get this sleigh ride a rolling, and start with the headlines:
Nintendo Direct Christmas 2013
Original Xbox TV Series Launching 2014
Sniper Elite 3 Trailer Shows Off African Environment,Eyeball Explosion
Square Enix Reveals Final Fantasy X/X-2 Remaster Collector's Edition
Tales Of Zestiria shows off new trailer
Tales Of Zestiria was announced earlier in the week but already has a brand spanking new trailer that shows off how the game is going to look. Without a doubt Namco Bandai have out done themselves this time, with far more detailed worlds them the previous Tales, even some scenes looking like a smoother version Of Xenoblade Chronoicles. We also get introduced to our main characters,aA male and female knight. Not much is know about the story yet, but needless to say I am excited.
Professor Layton vs Ace Attorney coming to Europe in March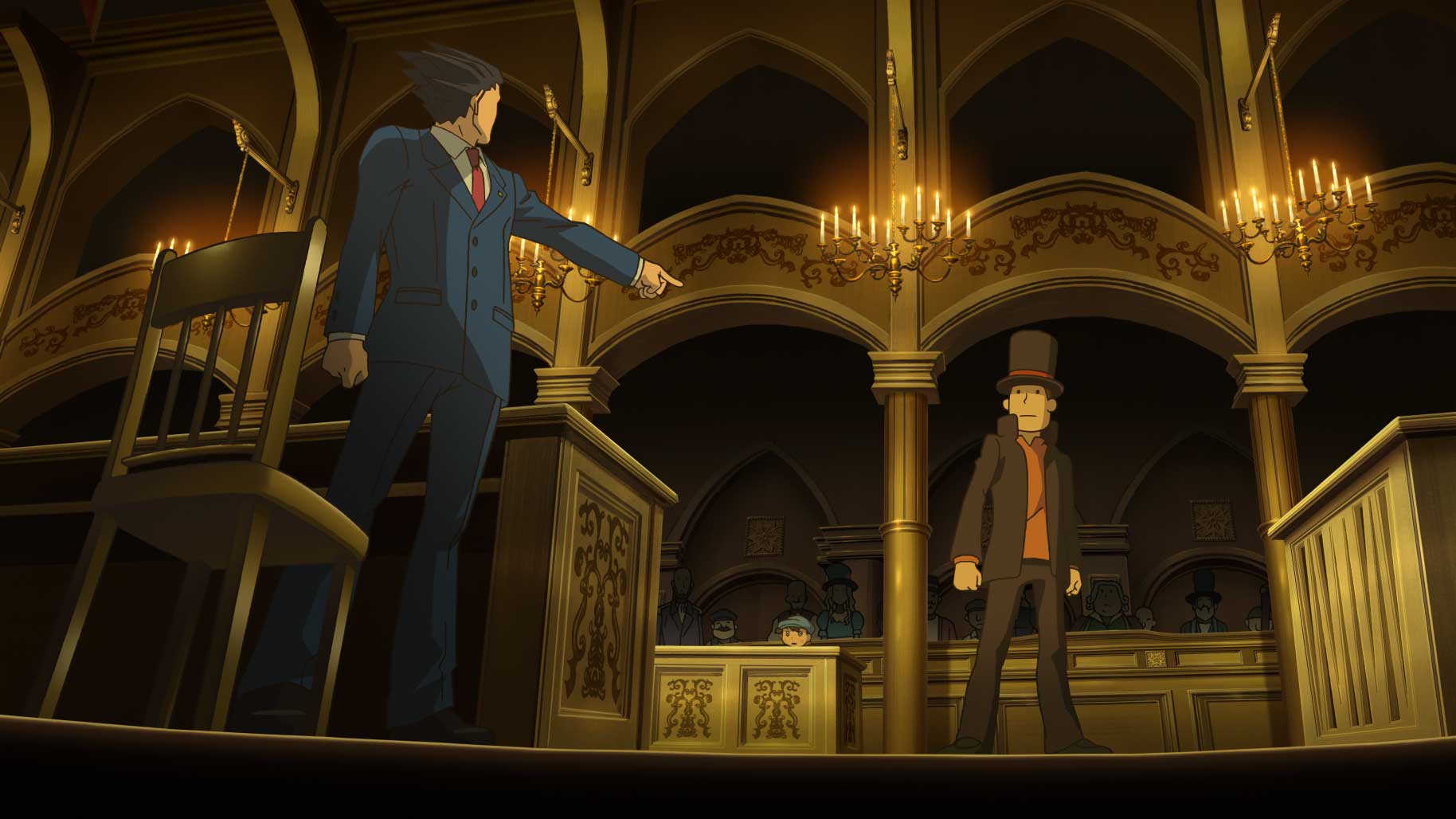 Fans of the Layton and Phoenix Wright series have wanted the Japan only 3DS title "Professor Layton vs Ace Attorney" for quite some time now. It looked like the chances of getting a European release were slim but recently we have gotten news that the game is coming to Europe on March 28th, 2014. Fans of the Professor and Lawyer alike cannot wait for the title, myself included.
Lego:The Hobbit Reveal trailer
Early in December a rumor of a Lego version of the Hobbit was in development, and it turned out to be true. Yes that's right, Travellers Tales next venture into the world of Plastic silly film parodys in non other then the Hobbit series(Oddly enough will only cover the first two films, coinciding with the newly released Hobbit:The Desolation of Smaug)A new trailer was released to show off the gameplay, cutscenes, and of course a pig or two. The downside to the game of course is that it will only feature the first two films, and its fairly obvious another full version will be made when the last Hobbit film is released, but if your into the Lego series(And you should, they are highly underrated) and want some Hobbit fanservice action, well then this will fit the docket.
Digital Copies of Marvel Vs Capcom to Disappear from PSN/XBLA
If you have had interest in downloading Marvel Vs Capcom 2/3 from the PSN or XBLA, well then you better do it quick, because Capcom is taking them off the service as they are being taking off even as we speak. Both have already vanished from the PSN store, and are going to be gone by the 26th. Capcom have stated that copies already bought will not be affected, but you will no longer be able to buy it from the store. No reasons have been given as of yet, but it seems to be a legal situation between Capcom and Marvel. Whatever the case, this is awful news.
The Marvel Vs Capcom series has quite a legacy to it, and the fact that it is just being taken off with no reason is shameful. These games need to be played, and cannot disappear, they are a proud of fighting game history. Also good luck getting a boxed copy cheap now, prices are going to only go up with this news.
 Diablo III Reaper Of Souls gets a release date
The newest expansion to last years Diablo III has finally gotten a release date, coming out in March 25th, 2014. Many fans of the Diablo series were not happy with Diablo III, claiming there was nowhere enough depth, and it seems like Blizzard is trying to change that with Reaper of Souls. With a new character, the Crusader, new game modes, class trees and game systems including enchanting and transmogrification, it looks like Blizzard is pulling out all the stops with this one. If you lost interest in Diablo III at launch, March might be a good time to head back to hell.
Skullgirls provides a replacment for delisting
Some sad more news on the  fighting games front now, following up with the story from last week, After Konami, the Co – publisher of Skull Girls, parted ways with co-publisher Autumn games, they sent out a delisting notice for Skull Girls to be removed from PSN and XBLA. No reason was given, and the developer, Lab Zero games were not even told. Now Lab Zero games and Autumn games have the rights to the game, but it just is not PSN/XBLA anymore. So the team are now hard at work to provide a replacement; Skull Girls Encore.
If you already own Skull Girls on either PSN/XBLA you can still play it, it will just be removed from the store on the 31st. Skull Girls Encore will be coming in January, and players who had the original version may update the game to Encore on XBLA and download a free version of Encore on PSN. The new version will feature the DLC character Squigly for free as well as any other DLC.
 LittleBigPlanet gets a DC comic based pack
If you still can't get enough of Sackboys adventures, well then you may be interested in the newest DLC pack which is themed entirely around DC heroes and villians. The DLC pack will include a whole new section of levels all based around Batman, Wonder Woman, Superman and many others. Also Sackboy will get a new power up that grants him the power of flight. The Super hero based DLC pack will be available  to download off of the PSN this week.
Hearthstone open Beta pushed back to next year
If you have been excited to get into the open Beta of Blizzards Latest TCG title Hearthstone, well I am afraid you will just have to wait a little longer. Blizzard previously wanted the title to be out this month but in a post on their official site, the open beta will not be available before the end of 2013. Sad news to hear fans won't be getting the card strategy action they wanted sooner, but the longer the beta takes to launch, the more applicants can be accepted. If you have not already, head over to the site to find out more and possibly sign yourself up for a Beta Code: http://us. battle. net/hearthstone/en/
Flower and Halo 2600 gain entrance to the Smithsonian American Art Museum
The argument of videos games as art has been going on for ever now, and its pretty obvious what the answer is, and this piece of news helps that argument. The Smithsonian American Art Museum houses some of the most important works of art, from Lichtenstein to Friedlander, but now Flower(Thatgamecompany) and Halo 2600(Ed Fries) are now being added to "The Art of Video Games" exhibit.
"Flower and Halo 2600 are important additions to our collection, but they are just the beginning of our work in this area. By bringing these games into a public collection, the museum has the opportunity to investigate both the material science of video game components and develop best practices for the digital preservation of the source code for the games themselves." – Michal Mansfield, Film and Media arts curator.
Regardless of where you stand on the whole argument, it's still nice to see games like Flower showing what video games can be and Halo 2600 showing the contrast of video games history with a modern title getting recognition by the public.
Release Roundup
Not a massive week for releases this week, which is to be expected of course, it is the week before christmas. A few things did come out thought, so lets have a look.
The biggest release this week has to be the second season of The Walking Dead by Telltale games. Right now only one episode is available and more will come out in the coming months. I have already played through the first episode, and you can expect an "At a Glance " on the game in the coming days. I will say that Telltale really are not holding anything back this time, if you loved season one then you will love this(and hate it at the same time). The game is out on Steam, XBLA and PSN right now.
Other releases include two ports, Knytt underground for Wii U and Minecraft for PS3. Knytt underground is a very interesting 2D platformer, with some beautiful art direction and a very odd world. And Minecraft…. well its Minecraft, if you didn't play it on PC or Xbox 360 and you still have interest, it's out on PS3 now.
Tomb Raider – iPhone/iPad – 17th December
The Walking Dead:Season 2 – PC/Mac/PS3/XBLA/IOS/PS Vita
Eufloria HD – PS Vita – 18th December
Fightback – iPad/iPhone – 18th December
Minecraft – PS3 – 18th December
Zen Pinfall 2 – PS4 – 18th December
Colossatron:Massive World Threat – Android/iPad/iPhone – 19th December
Knytt Underground – Wii U – 19th December
Ridge Racer Slipstream – Android/iPad/iPhone – 19th December
Lara Croft:Reflections – iPad/iPhone – 19th December
Max:The Curse of Brotherhood – 19th December