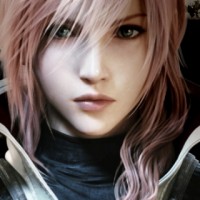 A hero has awoken a legendary warrior on a god given mission to save the souls of mankind, her name; Lightning. Take a deep dive into the game's core gameplay elements. Featuring never-before released footage, viewers are acquainted with the game's premise, the four primary areas to discover, and the numerous gameplay innovations – from the rebuilt battle system to the time-driven quests, to the open-world exploration and the unique social networking features.
Now is it just me or does this remind anyone else of Kingdom Hearts? Maybe Kingdom Hearts meets some Assassin's Creed and a little Metal Gear? It looks pretty I'm just not sold yet, Lightning Returns just hasn't done enough to convince me, no matter how much customisation they give me! It all just seems too busy, too much going on but very little depth! Am I wrong?
Editor-in-Chief, part-time super villain and hoarder of cats. If you can't find me writing, I'm probably in the kitchen!