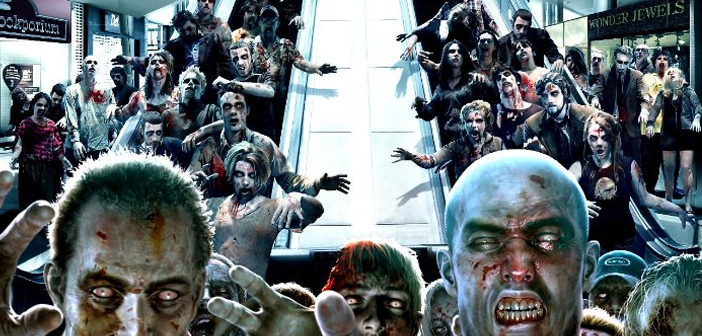 Zombies On The Brain | Geeky Goodies
After a weekend at Walker Stalker Con London, two exceptionally early flights, lugging suitcases, merch and my own carcass all over the place you'd think I'd rest up! I can't though! I'm in this weird zombie like trance, half asleep, half hungry, half unable to understand maths.
The weekend did however expose me to some amazing zombie/undead related goodies! If like me you'd like to fill your house with some disgustingly beautiful creations then check these goodies out!
Zombie Bowl – ThinkGeek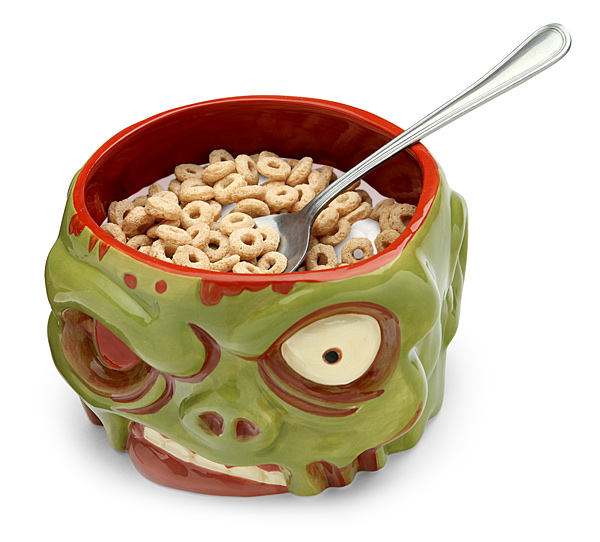 It's my own little dieting trick – eat all your meals from a bowl! Not just cereal! In this instance, this zombie bowl from ThinkGeek would making eating spaghetti bolognese just that little bit more special. Priced at $12.99 (you're talking roughly the same in euro, stupid currency exchange rates)* you can fulfil your brain eating fantasy on the cheap!
Zombie Scrub – The Bubbling Cauldron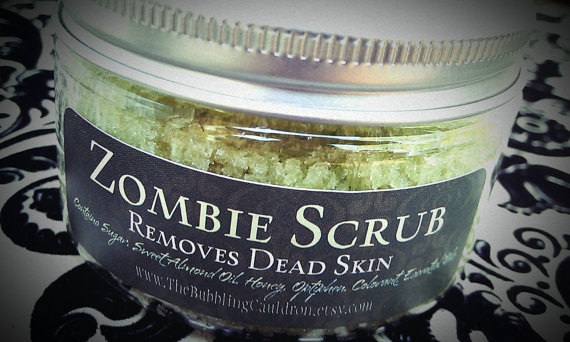 For the zombie that wants to take care of themselves even after they lose all self control and stink worse than a garbage can full of rotten boiled eggs fermenting in sewerage waste! If you'd rather than stink that bad and maintain a healthy complexion, this sugar scrub is perfect for you!
Made by TheBubblingCauldron, they'll set you back just under €8 (not including shipping), perfumed with almond oil and honey, you'll have to resist eating it… or your own skin after using it!
Zombies Art Print – Ronan Lynam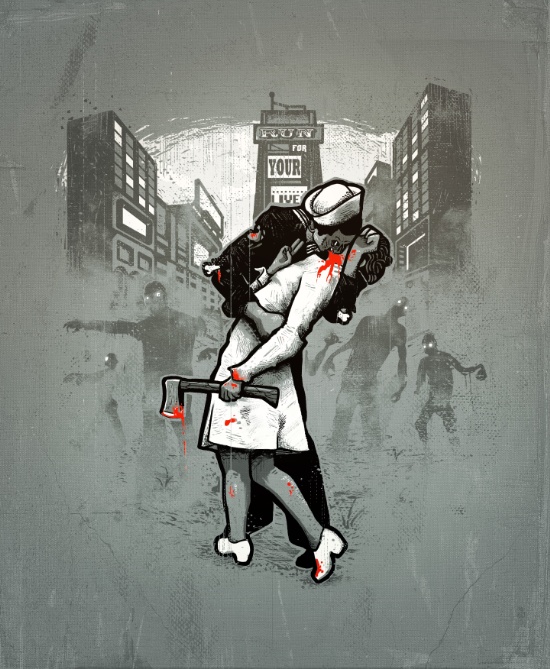 Show your love for the undead with this twist on the V-J Day kiss photo. From artist Robert Lynam, it will set you back $19 (around €17) for a print. It adds a touch of class to any room!
Dead Cat Neck Pillow – Comfort by Felicia Rose
I don't want this neck pillow! I need it or I'll die and come back from the dead and still need it!
Priced at €37 euro it's available from ComfortbyFeliciaRose it's at the very least a conversation starter/finisher when travelling on public transport.
Zombie Garden Gnome – ThinkGeek
I don't have a garden! I actually have really bad hayfever! I could still put these little undead guys outside my door though right! Truthfully though I've always been suspicious of garden gnomes, so these may not be actual zombies and just them showing their true colours.
Available from ThinkGeek at $19.99 (not including shipping)
Z.E.R.O – OpticsPlanet
If you happen to have $24,000 lying around at home you could invest it into this zombie survival kit.  The  Zombie Extermination, Research and Operations or Z.E.R.O kit from OpticsPlanet has everything you and your loved ones need to make a good try and waiting out the zom-pocalypse!
The Walking Dead Pop Vinyls – Funko
If you just want something a little more affordable and more readily available then you can grab one of these figures from most of the deadly comic and toy shops around the country! May I recommend the deadly yet maternal Carol Peletier!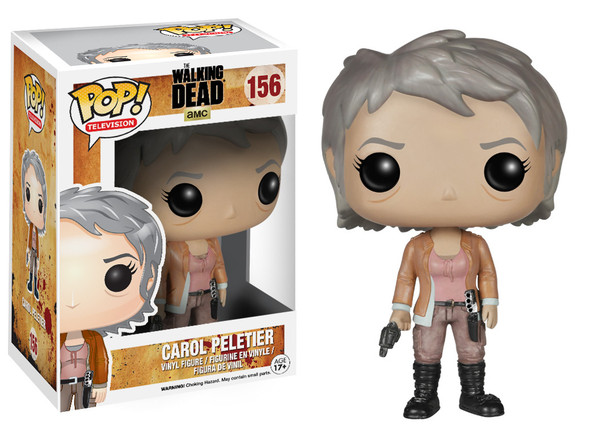 Editor-in-Chief, part-time super villain and hoarder of cats. If you can't find me writing, I'm probably in the kitchen!