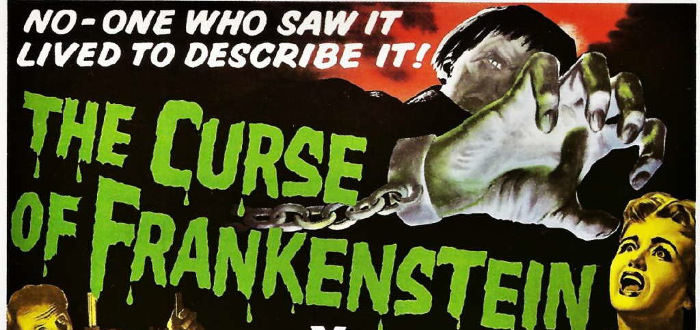 Hammer Horror And Warhammer 40K Coming To Titan Comics
Titan Comics have announced a pair of partnerships with Hammer Films and Games Workshop. The deals will see a set of comics in both Hammer Horror and Warhammer 40,000 from the publisher.
The Hammer films line will be a series of books based on their classic horror pictures, such as The Curse of Frankenstein and The Mummy. The production company recently came back after an extended break from cinema with 2008's The Woman In Black and have been steadily producing new movies ever since. With literally decades of some of the most influential movies ever made, this agreement will include both classic adaptations and original, all-new properties.
"Hammer is the home of some of the most groundbreaking horror and genre films in motion picture history," said Titan editor David Leach in a statement. "Together, we're going to make some terrifyingly good comics."
Not quite as long-running, Games Workshop, the creators of Warhammer 40,000, have entered a similar agreement with Titan. There have been extensive adaptations of the Warhammer 40k lore, with both video games and books licensed over the years. This Titan deal will mark the first time they've been adapted in comic form.
A cult tabletop game, the 30 years of Warhammer 40k history depicts an unending intergalactic war in a dystopian future. With multiple races and alien forces, the overarching plot concerns the fall and eventual demise of man, and deals with themes such as religious extremism and the inevitability of war. There's no indication of whether these will be original stories or if they'll follow already established characters in the universe. Titan has promised they'll announce the first creatives soon, with a September shelf date for the first issue.
"The Warhammer 40,000 setting offers horrifying surprises and stunning sights at every turn," reads the Titan press release. "and the comics will explore them all!"