Style Saturday: Galactic Gal (and boy)
Marvel are still dominating both the comics and movie market right now with Age of Ultron being released in only two months! How exciting is that? But this Style Saturday will honour the highest grossing superhero movie of last year, Guardians of the Galaxy! Hundreds of thousands of us fell deeply in love with that lovable band of space misfits, much like we did the cast of Firefly. Every character has such a distinct personality and style which is why I've chosen to build my outfits this week around them!
Rocket Raccoon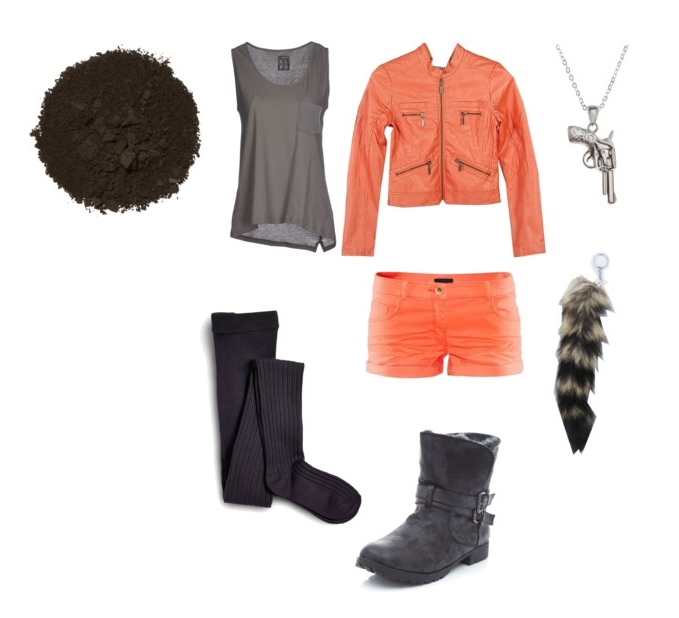 Now, I don't know about you guys, but I lost my heart to Rocket in the cinema that day. That trigger-happy fuzzball is both adorable and deadly, and hopefully this outfit has the same feel! A casual outfit that still captures the feel of Rocket, this could be everyday wear or a casual cosplay.
Orange Faux Leather Jacket  €57 Buckle.com – Orange Shorts €19 Lucluc.com – Grey Tunic €21 Yoox.com – Black Tights €11 Sperrytopsider.com – Boots €14 New Look – Gun Necklace €25 Overstock.com – Tail Keyring €7 Tresuregurus.com – Black Eyeshadow (for those raccoon eyes) Available at any drugstore!
Total Outfit Cost: €154
Nebula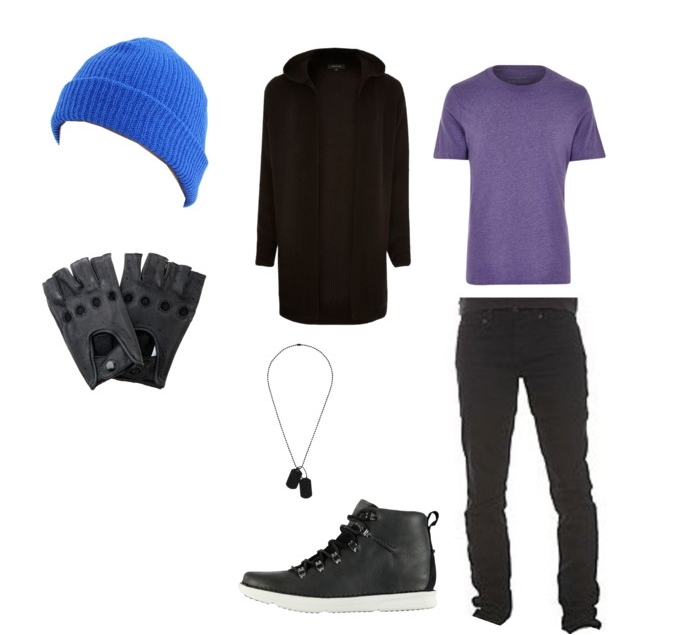 Nebula was very underrated in the movies, I believe. A great character in the comics, she's who I'm going to focus on for the guys's side of things! Blues and purples, Nebula's colour palette is  really fun one to play with!
T-Shirt €7 River Island – Jeans €30 Hot Topic – Cardigan €38 River Island – Shoes €21 Vanmildert.com – Blue Beanie €14 Zappos.com – Dog Tags €11 Topman – Black Fingerless Gloves €42 Karmaloop.com
Total Outfit Cost: €163
Thanks for checking these out, guys! Until next time!