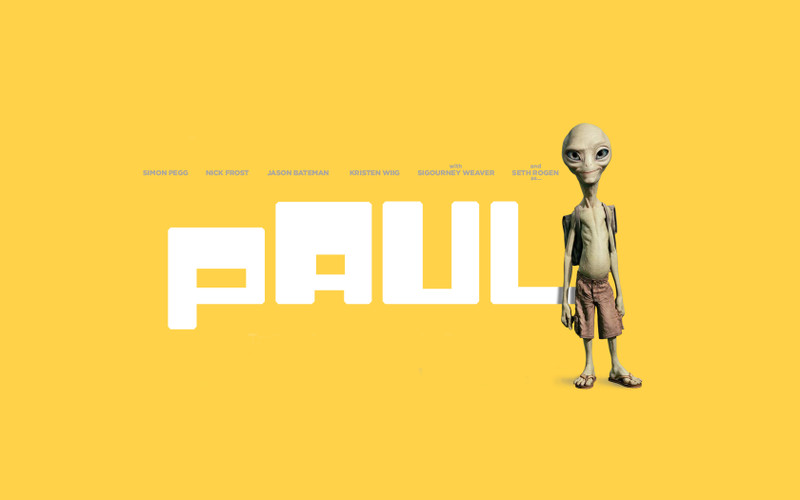 For Screen Savers this week I chose the movie Eragon, but I always check to make sure it hasn't been done. Unfortunately for me, it has already been done way back in 2015 and you can check that out here. At a bit of a loss of what to watch, my partner suggested the movie Paul. She told me that even though I did enjoy it, it wasn't a well received film. She was right of course, and since I hadn't seen the movie since it was in cinemas in 2011, I gave it go.
Paul was released in 2011 and although it made $90 million at the box office, it was expected to do much better according to Box Office Mojo. This movie was another step into the American movie market for both Simon Pegg and Nick Frost and, for me, this fell a bit flat when I first watched it.
Who's In It?
The movie stars Simon Pegg and Nick Frost as two tourists in America who are just big fans of all things geeky and nerdy. These two have worked together since their days on the widely successful and cult favourite British show Spaced. Garnering worldwide recognition with movies like Shaun of the Dead and  Hot Fuzz, Paul was another feather in the worldwide cap.
The movie also was filled with a plethora of funny and wonderful actors. As the voice of the alien Paul was Seth Rogen who brought the laid back stoner style to the character that no one else at the time could. Also in this film was Jason Bateman as Agent Zoil, Kristen Wiig as Ruth Buggs, Bill Hader and Joe Lo Truglio as agents Haggard and O'Reilly.
There were also appearances in this movie by Jeffrey Tambor, Jane Lynch, David Koechner, Jesse Plemons and Sigourney Weaver. They even managed to get acclaimed director Steven Spielberg to do a voice appearance.
Based on the cast alone, you would think this movie would have done just a bit better than it did. However, sometimes casting just isn't enough.
What's Paul About?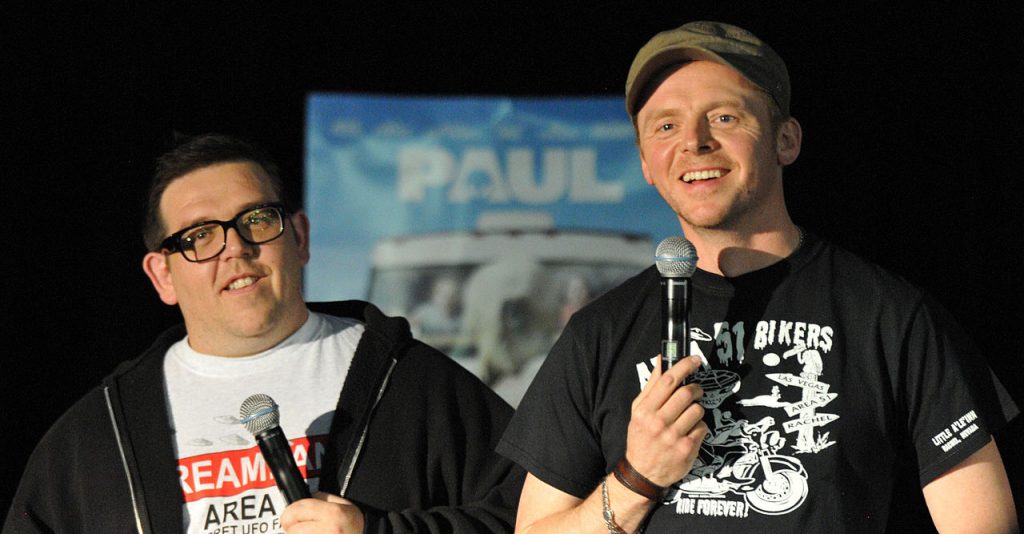 Written by the dynamic duo themselves (no, not Batman and Robin), Simon Pegg and Nick Frost step into the world of alien fantasy. The two star as the geeky, nerdy fans of not only comics, but the idea of Area 51 and that we have been visited by aliens. Starring as Graeme Willy and Clive Gollings respectively, the two attend the mecca of all comic conventions – San Diego Comic Con.
After meeting their favourite comic book writer, Adam Shadowchild (Tambor), they embark on a road trip across the USA. This isn't a normal road trip, but rather a trip to visit all the locations where there have been rumoured alien encounters. After what appears to be one day on the road, they witness a car crash and pull over to check on the driver. This is where Paul (voiced by Rogen) comes into the picture.
After getting over the initial shock of meeting an alien in person, Graeme and Clive join Paul in his quest to get home. Unbeknownst to the trio, they are being chased down by shadowy government agents. Led by Agent Zoil (Bateman) and his flunkies Agent Haggard (Hader) and Agent O'Reilly (Lo Trulio) the chase is on.
From having run ins with rednecks (Koechner and Plemons), Christians (Wigg and John Carroll Lynch) and the law. The nerdy trio make their way to where Paul needs to go in order to signal his ship to get home.
Is It Really That Bad?
The reality is that this movie is not that bad, but I can see where people might have had issues with it. There are so many references to sci-fi, fantasy and anything else you can throw a nerdy stick at. The cast is funny and while some of the jokes maybe fall flat, I still really enjoy the feature. The biggest drawback I think people had with the film was all the clichéd jokes about anal probing.
I think Simon Pegg and Nick Frost wrote a funny and enjoyable film that is going to split a lot of viewers. That being said, I think if you want to just sit back and relax and enjoy yourself for an hour and forty minutes, this film can do just that. Director Greg Mottola is the same guy that brought us Adventure Land and Superbad, so the humorous pedigree is there.
Other Recommendations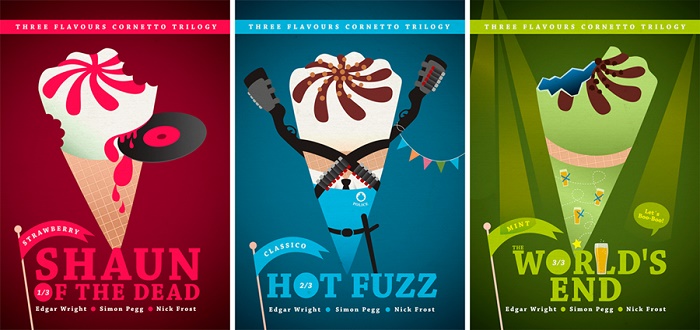 If Paul is not your thing, then I would highly recommend the Cornetto Trilogy which also stars Simon Pegg and Nick Frost. These two actors always seem to get me interested in some way about whatever project they're working on. Recently Pegg was seen once again as Benji in Mission: Impossible – Fallout, while Frost can be seen in the sitcom Sick Note alongside Rupert Grint.
Final Thoughts
As you can probably tell, I still enjoyed this movie on the second viewing. I haven't seen it since its release back in 2011, but I still find this movie to be fun. Would it be a go-to movie? Probably not. However, if someone asked me to sit down and watch it with them, I'd be perfectly happy to do that. There are definitely worse films out there, but on the flip side, there are also definitely better movies as well.
What do you think about the movie Paul? Have I changed your mind at all? Let us know your thoughts in the comments below.