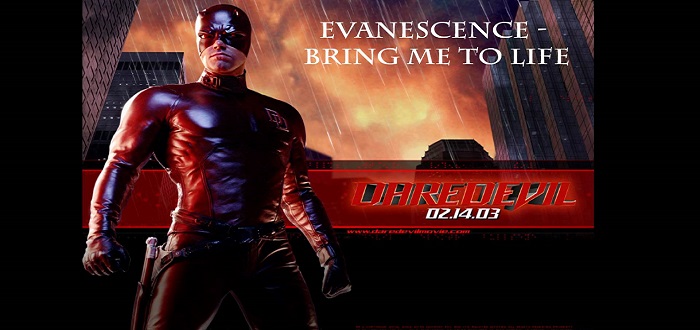 People love to hate on the early to mid 00's superhero movies, in particular Daredevil and Elektra. But one thing you can't fault, though I'm no expert on metal of any sort, is that quintessential grungy-electro-metal soundtrack that accompanies films like these. In particular, the double-dose of Evanescence.
The beautifully dark feel of the Netflix show got me to thinking of how the soundtrack of this film makes a more than a bit cheesy film just a little more connected with the tone of the comics. With the new season FINALLY getting a  teaser of a trailer, I'm super excited (in a shamelessly nerd-girl-crushing-on-a-darker-hero way) for the directions this season could go.
For a nice nostalgia feel, check out the visually interesting yet kind of cringey music video below, straight from the 2003 Daredevil film.