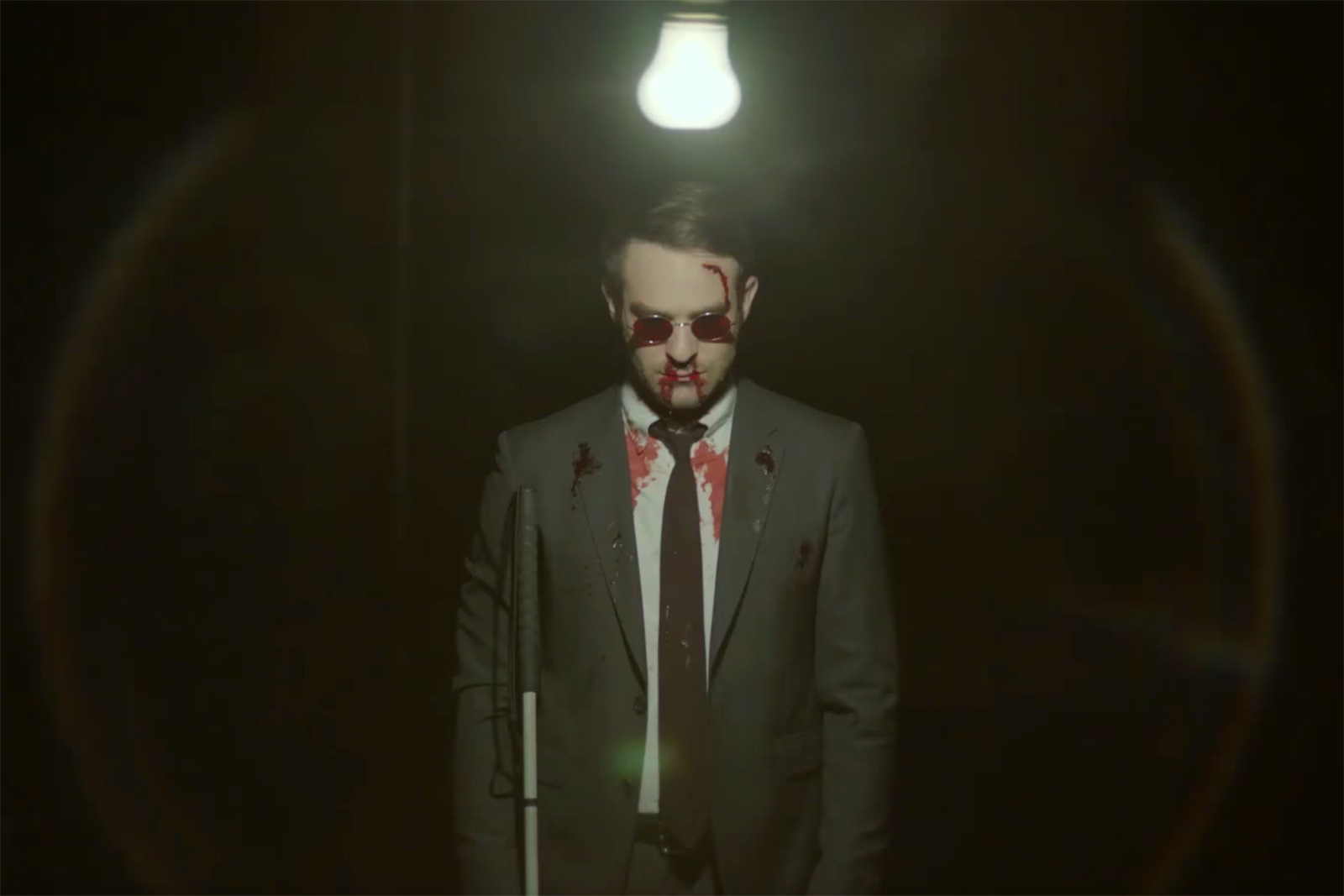 Deep breath Daredevil fans – Netflix has released a new season 3 teaser trailer!
The teaser shows Matt Murdock standing bloodied under a swinging light bulb, as he makes a plea for strength to "let the Devil out." It promises excitement and action as Daredevil himself tries to cast out the devil within himself and in his city.
Daredevil season 3 will be released on Netflix on October 19, 2018!
Catch the teaser below!
Season 3 sees the return of Charlie Cox as Matt Murdock. He'll be joined by other familiar faces, such as  Deborah Ann Woll as Karen Page, Elden Henson as Foggy Nelson, and Vincent D'Onofrio as The Kingpin.
Are you excited for the next season of Daredevil? We don't have much longer to wait! Let us know in the comments below!
Doing a little of this, a little of that. If you see me holding a camera, run!