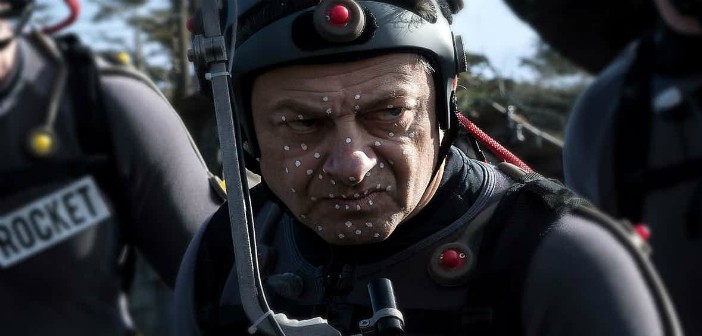 I adore films. It is just an enthralling medium where I feel I can just lose myself for a couple of hours, fall in love with characters. But a good films don't rely solely on good plots or well-detailed characters. Don't get me wrong – those features are immensely important to get a film off the ground. But good writing, special effects and cinematography is wasted when actors cannot play their part. Too many good films have been ruined for me because bad acting or voice acting have torn me out of the narrative. I understand that acting is difficult. So that is why I chose Andy Serkis as my nerd icon for this week. Serkis takes character-acting to a different level than most even dream of. Not only does he embody odd creatures and most contort himself into different beings to tell his character's tale, he practically becomes them while he works.
I am, of course, piling on praise for performance capture work. It is for this work he is probably best known. Therefore, I dedicate this week's nerd icon to him as a small thank you for the several worlds he has brought to life for me, and the characters he has given me.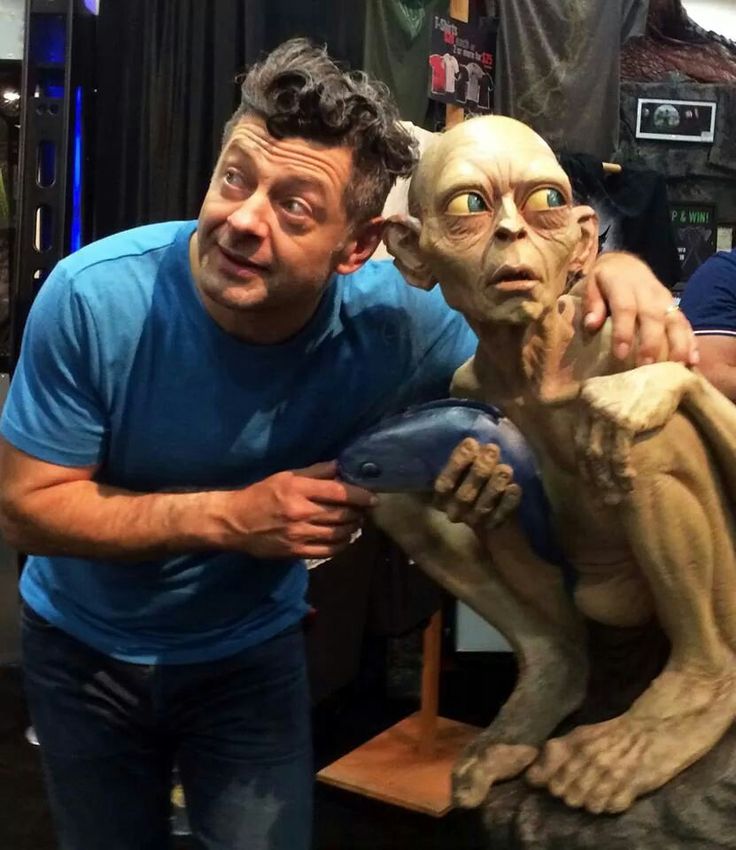 Andy Serkis, born Andrew Clement Sarkisian, is an English actor, director and performance capture master. (Or Mo-Cap King, as I tend to call him). His story in the performing arts began during his university days in Lancaster University where he studied visual arts, with theatre as his secondary subject. However, this soon changed because, towards the end of his first year, he acted in Barrie Keeffe's Gotcha, thus changing his major from visual arts to acting. Upon leaving university, he began his career, like most English actors, on stage, performing Brecht and Shakespeare, even travelling to perform the latter for several months. Later, he debuted his on-screen career in minor television appearances. His career gradually gained momentum until he reached international fame with his role as Gollum in Peter Jackson's Lord of the Rings trilogy from 2001 to 2003. From there, his future – and success – were guaranteed!
One cannot talk about Andy Serkis' work, without first focusing on his various performance capture roles. It all started, of course, with Gollum and Lord of the Rings. How could we ever forget such an outstanding performance? The creature was not only vastly inhuman, but unlike any creature that ever existed. This meant Serkis had little to nothing to base his movements and mannerisms on, apart from his own imagination. And thank goodness for that wild imagination! Gollum's appearance was based off of Serkis' sharp facial movements and features. And it was stunning.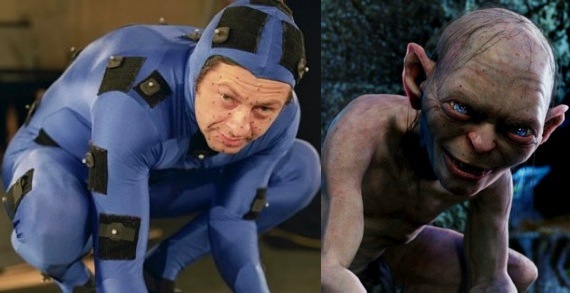 He crouched, making himself small to create the body. And his iconic voice and speech was based on that of a cat coughing up a hairball. Certainly an effective choice for the character, and it helps bring to life this ostensibly unusual creature. Nobody else could ever create Gollum in the same way! His work to create the character certainly played off. Serkis still being asked to speak as Gollum to please fans to this day. As well as back in 2003, as he was accepting his award for 'Best Visual Performance' in the MTV Movie Awards, he gave an acceptance speech that in itself would win a second award! Giving the speech in-character as Gollum, he won a Hugo Award for best dramatic presentation in short form. If that's not acting, I don't know what is!
While a lot of his well-deserved fame can be overshadowed somewhat by this role in Lord of the Rings, one can still appreciate the work that would come later. More recently, his acting in the Planet of the Apes trilogy, from 2011 to 2017. I spoke about actors portraying characters which I can completely invest in. Serkis performance does exactly this, and his acting is unparalleled in my opinion!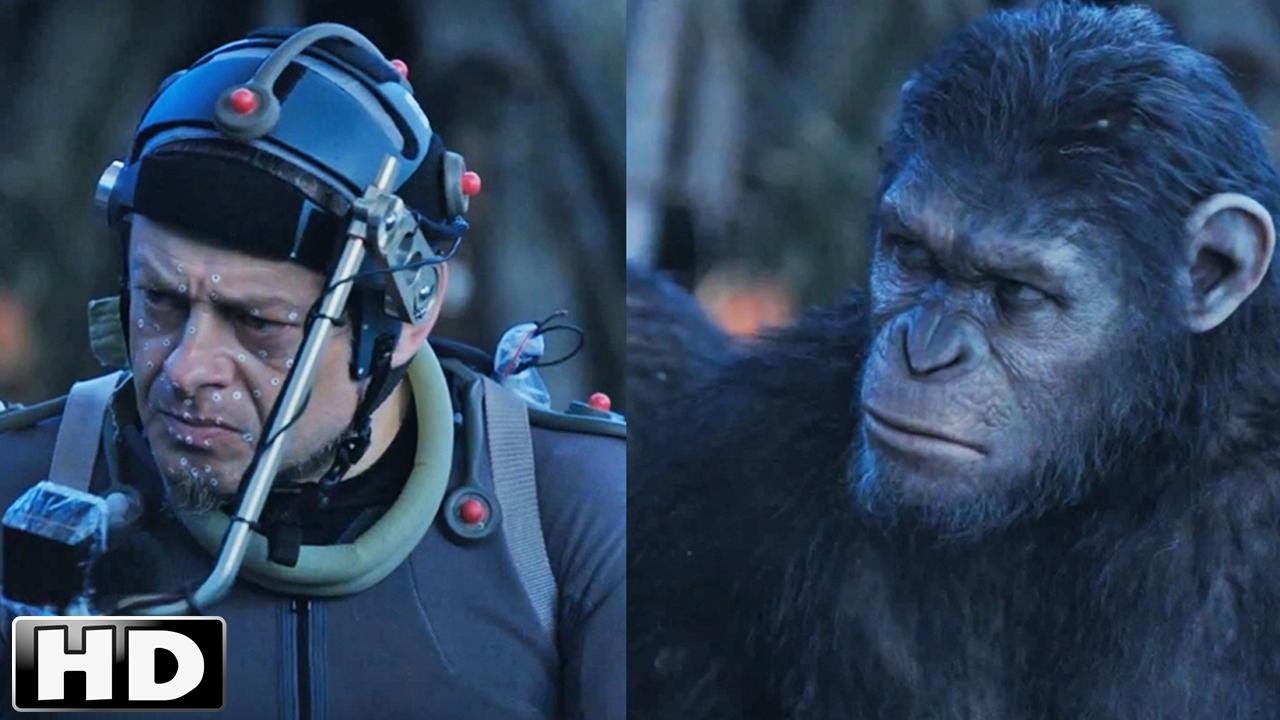 This is probably one of my all-time favourite films and with the recent release of War for the Planet of the Apes, the last instalment in Caesar's story, one can understandably see why. There has already been talks of Oscars surrounding the production, with much praise going to Serkis' role. And for great reason! While a lot of his performance is covered up by the CGI which turns him into the convincing ape we see on-screen, the man studied apes down to a T – perfecting the movements, the walks, the mannerisms and facial expressions of an ape. It is easy for someone to act like another creature. But to convince an entire audience that we are watching an ape, and not a man pretending to be an ape, is not an easy thing to do!
So, what's next for the actor? Well, his schedule looks pretty full for the foreseeable future! I am of course talking about his role as Supreme Leader Snoke in the newest Star Wars: The Last Jedi, set to release in December this year, where he provides a motion capture performance once more. He also performs motion capture for the 2018 adaption of Jungle Book. He will act as Baloo, as well as serving as director and producer. In 2018 he will also appear in Marvel's upcoming Black Panther movie.
All in all, acting is hard. Performance capture as inhuman creatures is that bit more difficult. Being able to bring such creatures to life is an art form and is something in film we will no doubt see more and more. But no one will ever stand up to the Mo-Cap King that is Andy Serkis!
What do you think of Andy Serkis' work? Would you count him as one of your nerd icons? Let us know in the comments below!
Doing a little of this, a little of that. If you see me holding a camera, run!