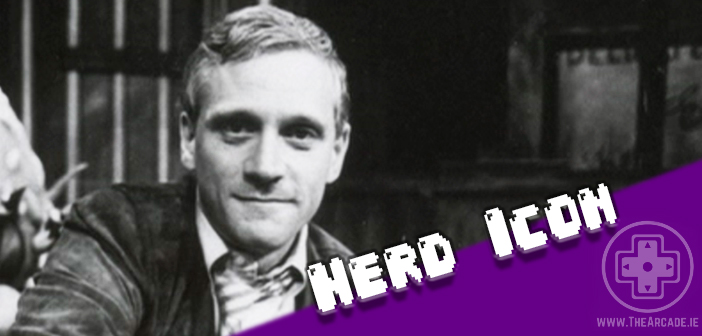 Howard Elliott Ashman, for me at least, is such a big name when it comes to Disney and the Disney Renaissance. If you're a Disney lover, or even a fan of the Disney Renaissance, then you'll know Ashman's name straight off the bat, and you'll more than likely team it up with Alan Menken. Those two names have had such a massive hand within the Disney world that we've all come to know and love, and I know that I wouldn't have some of my favourite Disney movies or Disney songs without those very two. But for this article we're going to focus on Howard because it's Howard's influence that gave me my very favourite movie and I honestly cannot thank him enough for that.
The Early Years
Howard was born in Baltimore, Maryland to Shirley Thelma and Raymond Ashman on May 17th, 1950. He went on to study at Boston University and Goddard College, before going on to achieve his Master's degree from Indiana University in 1974. After graduating, Ashman moved to New York and began working as an editor. In 1977 he became the artistic director of the WPA Theater in New York. It was there that he first worked with Alan Menken on Kurt Vonnegut's God Bless You, Mr. Rosewater, adapted from the novel of the same name. They then collaborated on the very popular Little Shop of Horrors with Ashman directing, writing lyrics and going on to win the Drama Desk Award for Outstanding Lyrics. In 1986, Ashman wrote the screenplay for his musical; Little Shop of Horrors and even penned two brand new songs, "Some Fun Now" and "Mean Green Mother From Outer Space," which gave him his first Academy Award Nomination.
Work With Disney
Also in 1986, Ashman wrote the lyrics for a song in Disney's Oliver & Company and at that time found out about another film the company had been working on for a number of years. That film was The Little Mermaid and would be Disney's first fairy tale movie in over 30 years. This was to be Disney's comeback after it's failed project, The Black Cauldron. Ashman teamed up with Alan Menken once again and wrote each and every song for The Little Mermaid and became a strong pillar in the Disney family, holding story meetings and even encouraging Disney to continue making musicals. It was down to Ashman that Sebastian the Crab in The Little Mermaid used a Jamaican accent, and let's face it, could we ever hear Sebastian without that amazing accent? When it came to "Part of Your World", he fought to keep the song alongside Glen Keane, even proclaiming "–over my dead body," when it was thought the song was to be cut. Ashman received three further Academy Award nominations and two Golden Globe nominations for the songs "Kiss The Girl" and "Under The Sea". Ashman and Menken went on to win the Golden Globe and Academy Award for "Under The Sea".
During production on The Little Mermaid, Ashman pitched a musical adaptation of Aladdin to Disney, and wrote numerous songs alongside Menken and a film treatment for the film. It was only during Aladdin that Disney approached both Ashman and Menken to help save Beauty and the Beast which was laying stagnant as a non-musical. While Aladdin was his main focus, Ashman agreed to help Beauty and the Beast become what it is today and completed his lyrical work on the film before his death in 1991.
"To our friend Howard, who gave a mermaid her voice and a beast his soul…"
During production on The Little Mermaid, Ashman was diagnosed as HIV positive, only revealing this to Menken on the night of the 62nd Academy Awards. During work on Beauty and the Beast, animators were flown out to Ashman's house in New York as he was too ill to leave and work on the film. He unfortunately grew weaker, but continued to write the songs that would live on in film to this day.
On the night of the first screening for Beauty and the Beast on March 10th 1991, the animators for the film visited Ashman in hospital where he had lost his sight, and could barely speak. Don Hahn, the producer for the film told Howard that the film had been received extremely well by the press. Despite his frailty, he still believed in the film, to the point where he was wearing a Beauty and the Beast sweatshirt in his hospital bed. Don Hahn said in the documentary, Waking Sleeping Beauty, that before he left the hospital room, he bent over and said to Howard, "Beauty and the Beast is going to be a great success, who would have thought it?" To which Howard replied, "I would have."
Howard died on March 14th 1991. He never saw the completed film.
A Lasting Disney and Musical Icon
For me; Ashman's lyrics are some of the most memorable and touching. From "Part of Your World", to "Beauty and the Beast"… these are songs most of us know from our childhood, and some of us are now showing to our own children. These are songs that gave us something to believe in, to dream about, and to reminisce over. Howard shaped so many of our childhoods with his songs and his love and adoration for the characters and stories we've all come to know and love now.
Howard went on to win numerous posthumous Academy Awards, Golden Globes and many others. On the second disc for the 2002 Edition of Beauty and the Beast, there is a documentary called Howard Ashman: In Memoriam which features many of the people who worked with Howard and what he meant to them and the film itself. Waking Sleeping Beauty, a beautiful documentary about Disney and it's renaissance is dedicated to Howard himself along with three others. Don Hahn confirmed in March 2017, that he was working on a documentary film about Howard Ashman and his life.
It really is true what is said in the dedication to him in Beauty and the Beast; "To our friend Howard, who gave a mermaid her voice, and a beast his soul, we will be forever grateful. Howard Ashman 1950-1991."
Jeffrey Katzenberg claims to this day that there are two angels who watch down on every Disney movie that is made and who put their magic touch on each and every film; Howard Ashman, and Walt Disney.
Thank you Howard Ashman for being my Nerd Icon this week. It was an absolute pleasure.