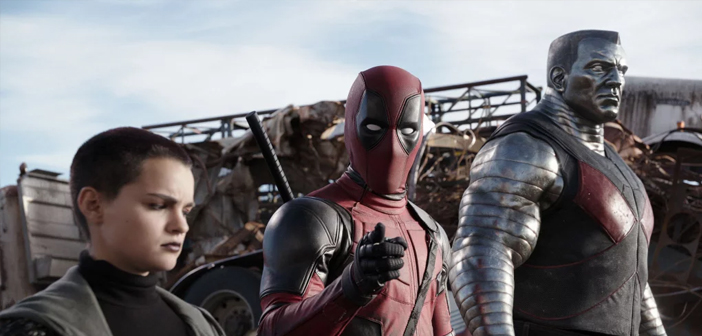 Deadpool 2 Will See Old Favourites Return
There's less than a year until Deadpool 2, that's the sequel to Deadpool if you hadn't guessed! The highly anticipated sequel to 2016's smash success will hit screens January 2018.
Plenty of time for us to learn all we can about what to expect from the movie. We already know that hunkzilla and loveable rogue Ryan Reynolds will reprise the red suit. We know that Tim Miller has left the project citing creative differences and David Leitch has taken up the directing mantle.
Now we also know that three characters from the first film will return. Screenwriters Rhett Reese and Paul Wernick were speaking with Collider.com and have said that we can expect to see old favourites come back. Those old favourites include Sinead O'Connor, Silver Balls and Dopinder! Sinead O'Connor and Silver Balls refer to Negasonic Teenage Warhead and Colossus with Stefan Kapicic and Brianna Hildebrand reprising their roles.
"'Yeah, they'll be in the sequel,' revealed co-writer Rhett Reese with Paul Wernick clarifying, "they'll at least make an appearance." We should note that Wernick's clarification could see the duo relegated to a brief cameo even a flashback. That would be disappointing for many but don't forget Cable and Domino are joining the Merc next time around so maybe it's a duration issue.
The writers have also confirmed that Karan Soni will reprise the role of Dopinder the taxi driver who chauffeurs Deadpool around town. We might even find out what happened to his handsome cousin!
Deadpool 2 will open January 2018.
Editor-in-Chief, part-time super villain and hoarder of cats. If you can't find me writing, I'm probably in the kitchen!