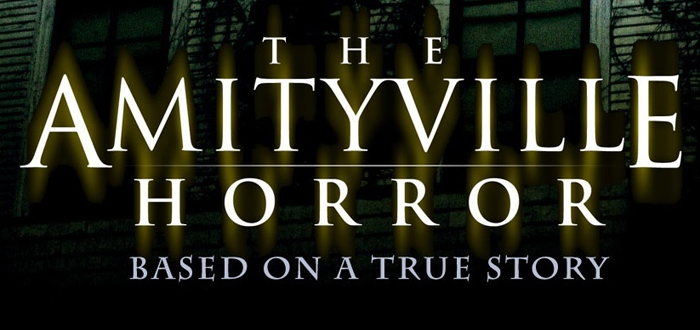 Screen Savers – The Amityville Horror
I never claim to be a horror aficionado. I've watched a fair few horror films and series, read some Lovecraft, played Silent Hill 2 and have a general understanding of how the genre works in a mechanical and literary sense, but I'm not exactly a horror maniac. I still know when a horror film is a stinker, though, and 2005's The Amityville Horror is one of the worst I've seen recently.
In 1974, Ronald DeFeo murdered his family, under encouragement from paranormal voices. The film starts by showing us this moment playing out, with DeFeo tearfully popping a bullet into poor wee Jodie's bonce. One year later, Ryan Reynolds and his new wife move into the house with his stepchildren. So we're roughly twenty minutes into the film, and that's all the setup we get. Within a single night in the house, the film takes it up to eleven. George Lutz, Reynolds' character, starts seeing weird stuff immediately. During a roll in the hay with his wife Kathy, George sees a little girl hanging from the ceiling at the end of the bed with a noose round her neck, which is bloody nonsense because we know that Jodie got shot, so why is she here dangling about like a morbid Christmas tree decoration?
Like I said, I'm no horror buff, but even I know that golden rule: nothing is scarier. That's not to say that having no scares is right, but moreso that subtlety is the name of the game. Not seeing the monster is always scarier than having the boogeyman shoved right in our faces, and in this respect The Amityville Horror is a colossal failure. It's as if the filmmakers realised that they had 22 years of technological advances at their fingertips and decided to throw in every special effect they could think of. You have to pace a horror film, and there's none of that here. After those initial twenty minutes, the film just fires straight into "scare" after "scare", and in the end the whole thing feels like a haunted house ride or a ghost train at a theme park. After that first night, George starts channelling the spirit of Ronald DeFeo and becomes increasingly hostile and abusive towards his family, but there's no subtlety to it. He goes from Ryan Reynolds' affable demeanour to a crazed madman who makes his stepson hold a bit of wood while he swings an axe right at him and mocks him for being scared. The wee girl makes an imaginary pal who she calls "Jodie", which you'd think would set off red flags but nah, the mum doesn't pick up on it despite knowing about the murders.
There's some cleavage pretending to be a babysitter who shows up for a single scene purely to tell the kids about the murders and end up locked in a closet with Jodie. Her entire character is just nonsense, smoking weed in the bathroom and asking the twelve-year old son if he French kisses while draping herself over his bed. Stupid effects shot after stupid effects shot litter the film, with rubbish like blood leaking out of light switches that don't even make sense never mind actually be scary. A priest shows up at some point and the demons tell him to bugger off, the wee girl ends up on the roof about to jump, George comes for the family and they knock him out and drive away in a speedboat, which makes him all better once he's not near the house. He's just totally chill after nearly splitting his family open with an axe, as he's going "lol sorry i tried to murder u guys we cool? :))))".
It's just dirt, to be honest. You can't care. It's impossible to care because it desensitized you so quickly. I didn't even watch it that long ago and I'm struggling to remember what happened because it's such a generic piece of fluff that it's already exited my brain. There's no subtlety, pacing, scares or good writing to be found here. It's not even shlocky in a good way like the blood-drenched Brain Dead, it's just boring. It's not shocking, it's not scary, it's not enjoyable, it's not worth your time. It's not good.
Oh, and the dog dies at one point. Screw this film.