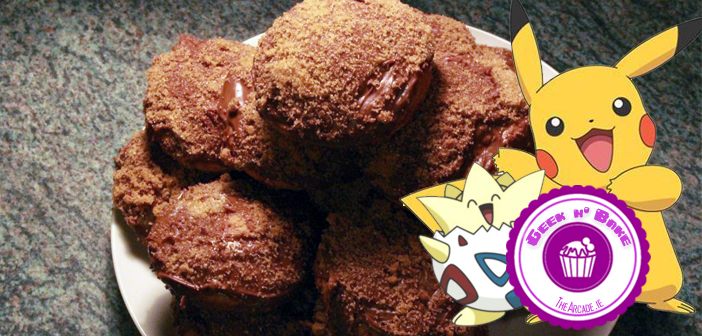 Pokemon Food – Geek N' Bake
You've hit the gym hard! You're taking a little time to rest and relax and your Pokémon deserve a breather and some Pokemon food! Or maybe you're planning a big day out with your team! The phone is charging! Your battery pack is ready and you've mapped your route to every Pokéstop! You're going to need some snacks!
Fret no more trainer! This recipe for Pokemon food or at least Pokémon inspired food is super quick, super simple and super delicious! You don't even need to be a master chef to pull this one off! The only problem is you're going to want to whip these up every day!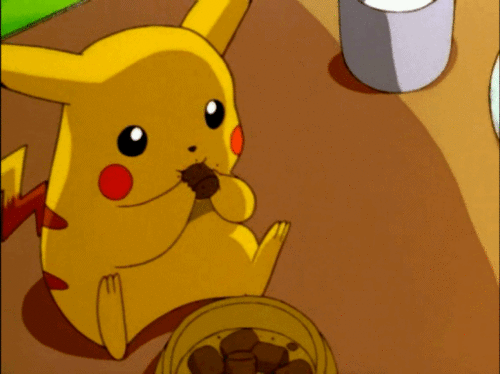 DIFFICULTY
Easier than beating Brock with a Squirtle
TIME
10 minutes prep
20 minutes cooking
INGREDIENTS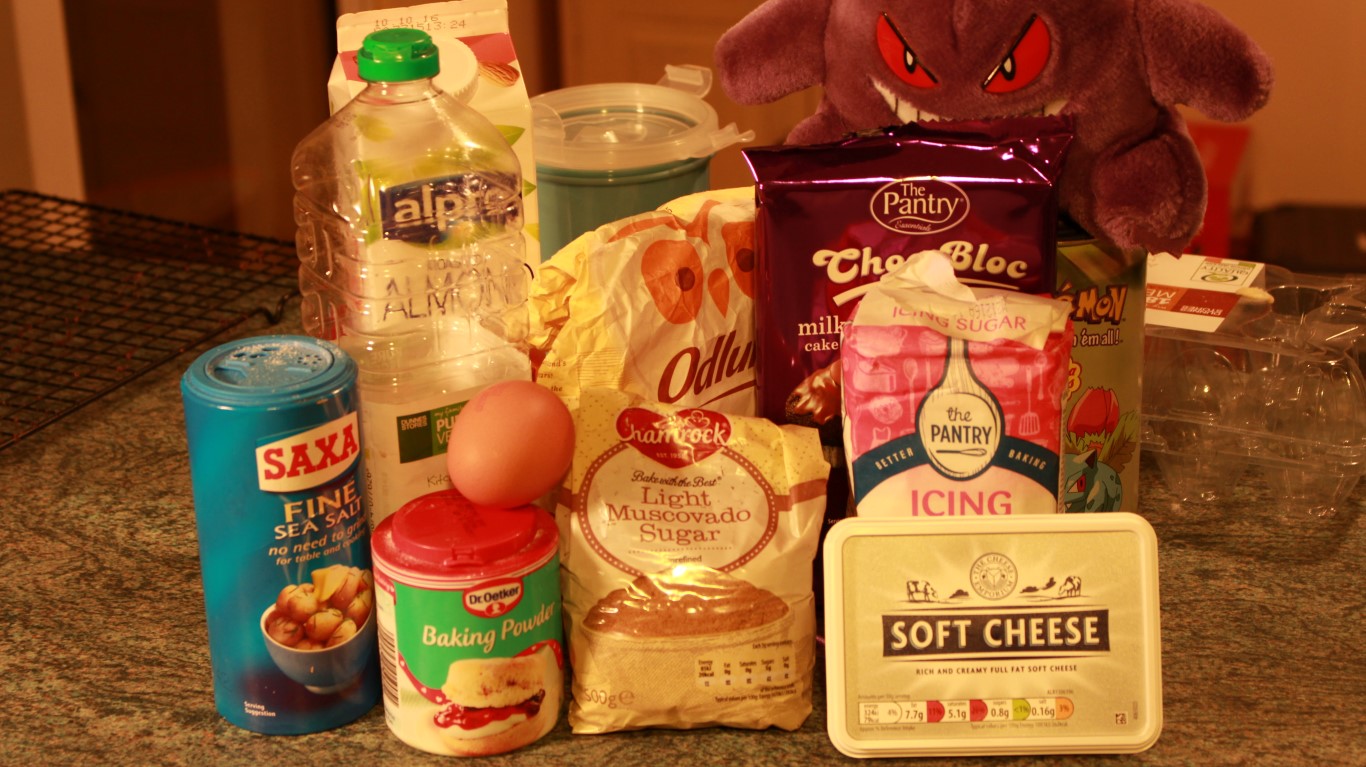 Donut: 140g self-raising flour, 1 large egg, 2 tbsp melted butter (or vegetable oil), 1/2 cup almond milk, 1 tbsp sugar, 1 tsp baking powder, pinch of salt
Frosting: 180g cream cheese, 400g icing sugar, 2 tsp cocoa powder
Decoration: 200g milk chocolate, optional toppings (I went with salt and sugar)
PROCESS
Okay when I say this is easy; I really mean it! First things first; weigh out your dry ingredients and preheat the oven 170C. Using a sieve, sift them all together into a deep bowl. Toss it all together with your whisk then make a deep well.
Using a little extra oil (I used cooking spray!) grease your cupcake tins. I lent out my mini tins so went with my regular; if you only have these don't worry. The recipe doesn't need to change but it will mean shallower donuts. Set aside!
Crack the egg into the well. Measure out your butter (or oil) and the almond milk. Add all of your wet ingredients to the well then whisk it together.
The batter will be pretty thick. Using a teaspoon, drop two spoonfuls into each tin. This recipe yielded 16 donuts. If you're using regular size (12 cupcake) tins; use the extra batter to build slightly bigger donuts (I wanted 16… delicious donuts!).
Pop into the oven for 15 – 20 minutes (You're the best judge of your oven!).
While the donuts are cooking then prep your filling and frosting! Oh yeah… filling and frosting! Using a whisk, beat the cream cheese until light and fluffy. Toss the icing sugar and cocoa powder into the mix and beat it all together. It will be runny, ideal for piping into the donuts! Set aside!
The donuts should be done, pop them on a wire rack and allow them to cool. In the meantime taking your cooking chocolate (I went with milk chocolate) and melt it; set aside to cool. The donuts should still be warm to the touch when you start to pipe the filling. If you don't have an icing bag, take a sandwich bag and skewer. Fill the bag with the frosting and wrap it tight. Use the skewer or nozzle to pierce the donut and begin filling. You'll see the donut start to plump; continue to fill until it starts to ooze.
Once they're full paint the tops with the chocolate. I dusted to then roll mine in a little sugar and salt for an extra burst of flavour. Allow the chocolate to set then serve with a delicious glass of milk as you curl up on the couch with your Pokémon and continue your journey!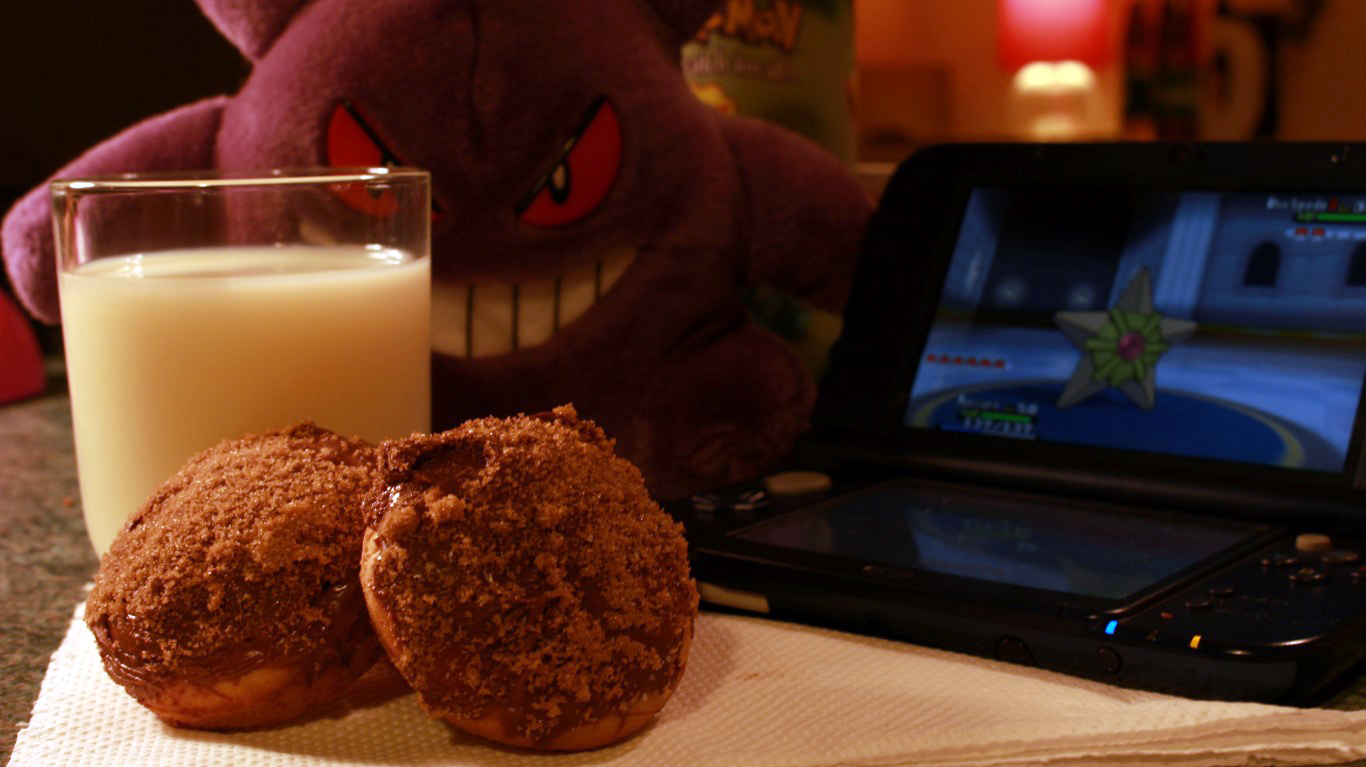 Editor-in-Chief, part-time super villain and hoarder of cats. If you can't find me writing, I'm probably in the kitchen!