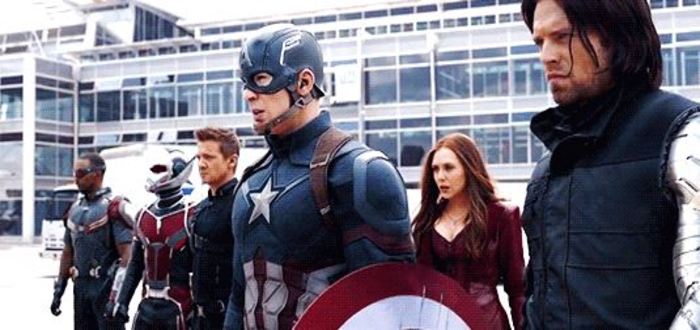 Getting Ready For Civil War! – Gif Essay
So Captain America: Civil War is almost upon us and that means… well, it means a trip to the cinema for almost every one of my friends which probably means the same for The Arcade readers! If you live in Dublin, you're probably going to the Captain America Triple Bill on April 28 in Cineworld and you're probably going to see it in cosplay, right? Even if you're not, I'm here to give you some awesome advice on how to survive your triple bill in the cinema as well as the do's and don't's while watching the films.

TICKETS
Get your tickets now. You do not want to leave this til the last minute and find out that you can't even go to the triple bill or Civil War with your friends! You can book your tickets over the phone, online, or even go into the cinema and buy them in person! But do it now. Do not wait! These thing are like golden tickets when it comes to Marvel! Don't say I never warned you!

COSPLAY & FRIENDS
If you want to go in cosplay but maybe you'd feel a little weird without your mates, just assemble your team! Or go to the cinema in cosplay and make friends while you're there. It's the Avengers, you're bound to find yourself a Tony Stark, Steve Rogers or Black Widow there, believe me. 
If you're going in a group, then have fun taking pictures before the films, in between the films and after the films!
FOOD
Food! You're gonna need this when you're in the cinema seeing as it's three films one after another! You do not want to be sitting there and have your tummy rumbling while Cap is fighting the Winter Soldier. Get yourself some popcorn, ice cream or your preferred snack before each film starts, or make sure you get yourself enough to last three films. Remember, there will be queues! You don't want to miss the start of Civil War, right?
BATHROOM BREAKS
Make sure you time these correctly!!! Do not find yourself squirming like Boo for the bathroom! There's nothing more annoying than someone coming and going from the bathroom and asking "What happened?" which leads perfectly into…

TALKING IN THE CINEMA
Don't do it. Yes, you may be excited about something that just happened in the film, but save it for afterwards! If you need to talk badly, whisper it so low that barely you can hear yourself! No one likes to hear someone else talking in the cinema. If you get a phone call, cut them off, do not answer it. If you have to answer it, quickly leave, get them off the phone and get your ass back into your seat! In fact… turn your phone off when you're in there!

COSPLAY WEAPONS
Check with your cinema first! That is the main thing. If you're going as Widow, make sure they'll allow your prop guns. If you're going as Cap, make sure they'll allow your shield.
You do not want to get there and have that taken off you, do you? Nope. Make sure they allow your cosplay prop weapons and make sure you have a place you can store the larger weapons during the screenings somewhere safe!

Are you and your friends coming to the Triple Bill? Are you planning on cosplaying? Let us know in the comments!