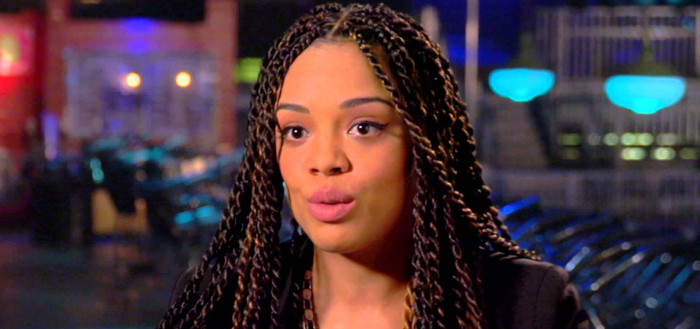 Tessa Thompson Joins Cast Of Thor: Ragnarok
Tessa Thompson, one of the stars of Creed, has signed on for a starring role as Chris Hemsworth's love interest in Thor: Ragnarok.
According to Deadline, Thompson's character will have superpowers of some description and has signed a multi-picture deal to appear in several Marvel movies. Natalie Portman, who played Thor's love interest Jane Foster in the previous Thor films, will not be returning for Ragnarok. No comment was made on if she's done with Marvel for good.
Though most famous for Creed, Thompson is currently opposite Anthony Hopkins in HBO's Westworld series, which recently kicked back into production. She's also in Alex Garland's Annihilation, in-which she stars alongside Natalie Portman, currently filming for a 2017 release.
Thor: Ragnarok is expected to begin filming this July.