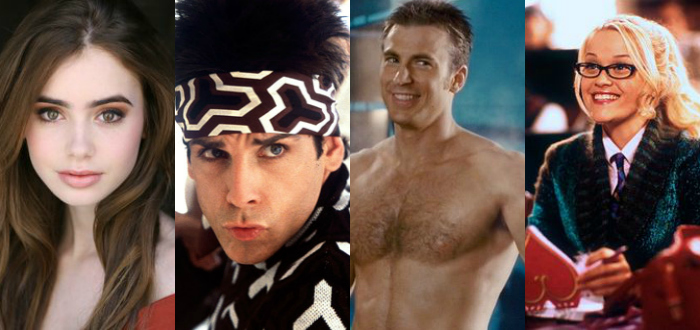 Have you left all you Valentines planning to the last-minute, or do you simply consider yourself 'spontaneous'? If it's movies you're looking for, you're most definitely in the right place. Just chill. Netflix has you covered. Whether you're single, in a relationship, or just in dire need of a good film to dive into, we've picked our top 4 ValentineFlix for the day that's in it. So stick your popcorn in the microwave, fluff your pillows and get your chill on.
Love Rosie
Love Rosie is probably the most stereotypical Valentines Day film recommendation on our list. Based on the novel Where Rainbows End by Irish author Cecelia Ahern, Love Rosie is a coming of age story of blossoming friendship, challenging hurdles and a believable heart-tugging love story. Starring Lily Collins and Sam Claflin, Love Rosie is the ideal couple cuddle movie for a Valentines by the fire.
Legally Blonde
Legally Blonde is the epitome of a fun time film. Following the adventures of Elle Woods (Reese Witherspoon) as she goes from society's princess to Harvard law's new kid on the block over night. Legally Blonde is a timeless classic, with a plot and characters that draw you in from start to finish. If you're having a Valentines night in with friends, Legally Blonde is the flick for you.
Zoolander
On the other end of the spectrum we have Zoolander, and another man that's no stranger to popularity in Derek Zoolander (Ben Stiller). With it's sequel  Zoolander 2 currently in cinemas, what better time to refresh your memory on the film that inspired tens of people across the globe. Always remember, before the duck-face came the blue steel.
Avenger Assemble
If by now you've realised there is no possible way you can agree on a film to watch, why not just stick to the tried and tested: Avengers Assemble. Whether you're male or female, young or old there's a little something for everyone in Marvel's Avengers Assemble.