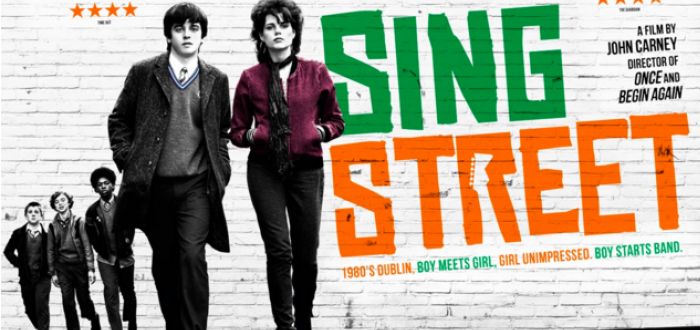 Trailer Released For New Irish Film 'Sing Street'
Lionsgate have released a trailer for the release of their upcoming movie Sing Street, set in 1980s Ireland.
"Sing Street takes us back to 1980s Dublin where an economic recession forces Conor out of his comfortable private school and into survival mode at the inner-city public school where the kids are rough and the teachers are rougher. He finds a glimmer of hope in the mysterious and über-cool Raphina, and with the aim of winning her heart he invites her to star in his band's music videos. She agrees, and now Conor must deliver what he's promised – calling himself "Cosmo" and immersing himself in the vibrant rock music trends of the '80s, he forms a band with a few lads, and the group pours their hearts into writing lyrics and shooting videos. Combining Carney's trademark warmth and humor with a punk rock edge, and featuring a memorable soundtrack with hits from The Cure, Duran Duran, The Police, and Genesis, SING STREET is an electrifying coming-of-age film that will resonate with music fans across the board."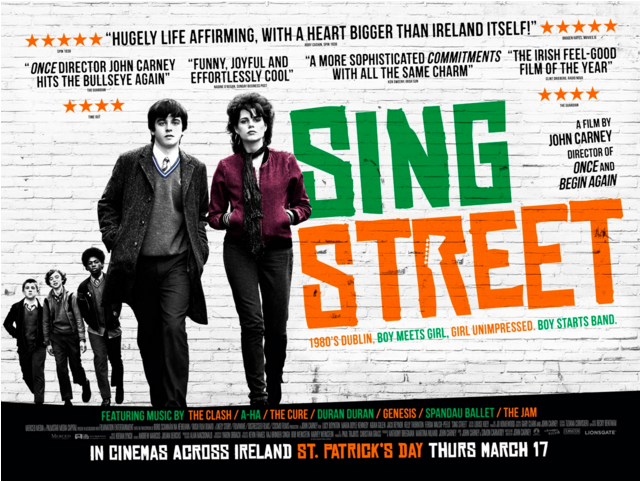 Starring Ferdia Walsh-Peelo, Lucy Boynton, Jack Reynor, Maria Doyle Kennedy and  Aidan Gillen & directed by John Carney.
Sing Street will be released in cinemas across the country, St. Patrick's Day, March 17.