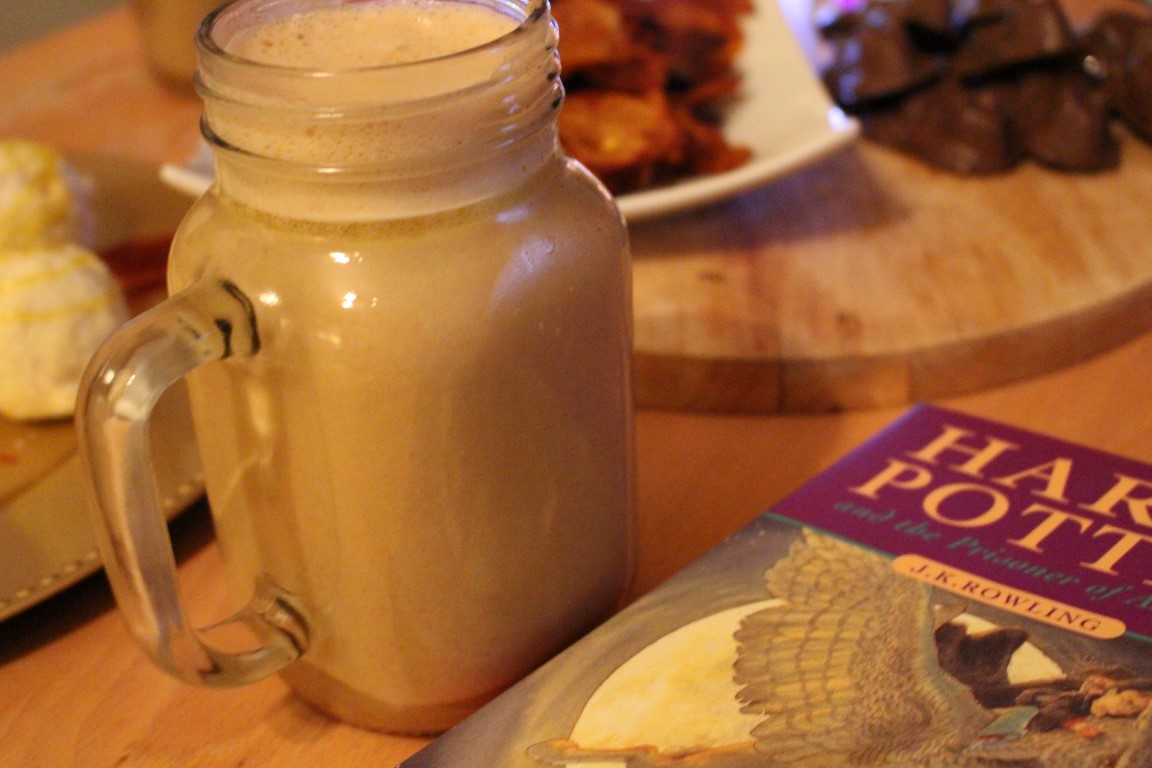 Geek N' Bake: Butter Beer
I have never tried 'Butter Beer' before the weekend. Whenever I heard the name mentioned in the Harry Potter movies my stomach would always gargle and it never sounded that appealing to me. I always envisioned this fatty gloopy mess, served in tall pint glasses with chunks of butter bobbing up and down. I couldn't have been more wrong!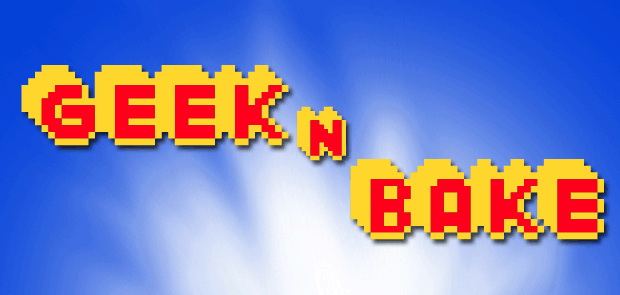 This drink is the perfect way to kick off your holidays with some festive cheer. I'd go so far as to call it Christmas in a glass – it's simple, quick and can be flavoured to your own tastes, served with or without alcohol.
On that note! The recipe below is made using alcohol and as such should not be attempted by anyone who is not legally able to drink alcohol (under 18s in Ireland).
DIFFICULTY
Easy
TIME
20 minutes
INGREDIENTS
2 pints of Ale, 2.5 tsp mixed spice, 1 cup brown sugar (more to taste), 6 tbsp salted butter, 4 egg yolks, whipped cream (optional), caramel/chocolate sauce (optional) / cinnamon for dusting (optional)
PROCESS
Really you're going to have a hard time trying to mess this one up! You won't even need wizard powers to get through it!
Start by separating your four egg yolks and then move them to one side.
You're going to need a large saucepan, one that can hold the two pints of ale. Start by opening and pouring the two room temperature bottles into the sauce pan. If you pour straight into the pan you're going to get a lot of foam at the start so pour slowly and even let it run down the side of the pan like you do when pouring a pint into a glass, that will reduce the foamy head.
Place the pan on a medium-high heat and immediately add the 2.5 tsp of mixed spice. I decided to use mixed spice as it tastes a little sweeter than allspice to me but you can use what you like or even make your own blend. GIve the spices and all a good stir and bring to the boil then reduce to a simmer.
While your beer cooks on the stove, add the brown sugar to the egg yolks and whisk them together until fully combined.
Add this mixture to the saucepan and watch the colour change from heavy orange browns to milky brown like magic. Reduce the heat further but continue to let the pan simmer, making sure to give it a good stir.
You're almost done!
At this stage you can prepare your cream or sauces if you're choosing to use those but either way make sure to give then pan a good 5 minutes before removing the heat. Now add the butter and stir it into the mix until it's completely melted and combined.
Now a good butter beer should have a mountain of pillow foam sitting on top and you can make your own without a wand. With the pan off the heat, use an electric whisk or food blender and whisk the liquid until you get cushions of milky foam.
Wizards and muggles we're done! Using a spoon or ladle to hold the foam back, pour the butter beer into two pint mugs/glasses or four half pint glasses. If you're adding the optional like the cream and caramel, do so at this point and top off with a heavy spoon of foam and serve.
Quicktip, if you don't like the taste of beer that much you can tame the heavy flavours by adding milk or cream at the same stage as the yolks/sugar mix.
Remember all this week, I'm running a Harry Potter special Geek N' Bake every day so for more magical recipes be sure to stick around!
Editor-in-Chief, part-time super villain and hoarder of cats. If you can't find me writing, I'm probably in the kitchen!