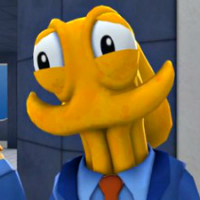 Hello, and welcome back to the weekly recap of all the biggest news in gaming. Let's get this started with the headlines.
Dark Souls Community Art included in-game
Sly Cooper hits the big screen
Everyone's favourite masked thief is back and this time he is hitting the big screen. The trailer was released earlier in the week, and shows off the gang (Bently, Murray and Sly) in the middle of a heist and on the run from the police… so business as usual. The film is being brought to us by Sony and Rainmaker Entertainment, and directed by Kevin Munroe (TMNT) . In case you forgot, Rainmaker Entertainment is also bringing us the Ratchet and Clank film, so they have quite a lot of classic Sony franchises in their hands and my childhood.
The film is scheduled for a 2016 release.
Lucario confirmed for Super Smash Bros. Roster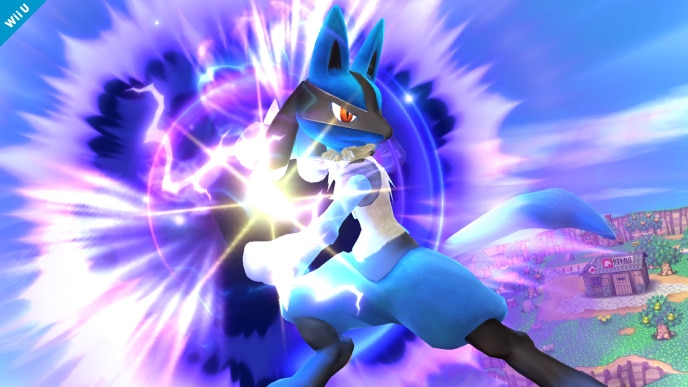 Yet another returning character has been confirmed for Super Smash Bros Wii U/3DS, and it's none other then Lucario. A light/heavy character who's fighting style is centred around aura based attacks which are more powerful the higher his damage percentage.
Many people are surprised that Nintendo are bring him/her back, as this fills more space on the Roster that could go to new characters.
Quite a lot of fans of Brawl are angry of it's return as this lessens the chance of MewTwo returning.

Titanfall gets a date for official Beta
Gamers have been asking for a date for the Beta of Respawn's latest FPS title, Titanfall for quite a while and we they finally got it this week as Vince Zampella spoke about it on Twitter, saying the beta will begin on February 14th.
#supersecret announcement time. I'm sure no one has been able to guess from the leaks. PC and XboxOne Beta! Details in the coming days

— Vince Zampella (@VinceZampella) January 28, 2014
What with the release of The Last of Us:Left Behind and now the Beta for Titanfall, Valentines day is looking like a pretty busy day for games, or we could spend it for our loved ones, but lets be serious.
Nintendo  investor briefing news recap
Quite a bit of Nintendo news came out this week, all from an investor briefing to discuss how Nintendo is going to fix their current financial situation.
Many people have spoken out that Nintendo should consider going third party, allowing their games on other devices such as PS4 and Xbox One. Nintendo president Satoru Iwata discussed this matter, and has disregarded these ideas, as Nintendo will continue its usual hardware releases, making all their games only Nintendo systems. While this view point on software has not changed, Nintendo is considering allowing other developers to develop games with their IP's such as Mario and Zelda. While this is not a new move for Nintendo (Hyrule Warriors, Other M) but they stated they are "loosening" their character licensing approach. This is an interesting move for Nintendo, as they have been very restrictive with their characters, always very conscious of their image and look. While this could be great to see other companies breath life into old franchises (I would love Platinum to make a star Fox game) It could also hurt their image if a company tarnish a beloved Icon, *Cough Metroid Other M cough*.
Other news that came from the Investor Briefing is that The Wii U is going nowhere, as rumours of Nintendo making a new console were popping up everywhere. The Wii U will also not recieve another price cut. Both are good moves, as it would be insane for Nintendo to just abandon the Wii U after only a year. While they Big N is not going to be getting rid of the Wii U, they are going to attempt and fix its image and Hardware. One step for this is that the start up time for the Wii U will be sped up considerably. Along with this update the Wii U will be bring DS game to the Wii U. Why the Wii U and not the 3DS I do not know, but its interesting regardless, but with such a back catalogue, this could flop as we all know how slow Nintendo is at releasing older titles on the Virtual console. Nintendo is also considering taking advantage of the NFC technology (Skylanders, Disney Infinity)  of the Wii U gamepad. No exact details have been revealed, but who knows, maybe we will be getting a Skylanders style game with Nintendo characters, I'd be up for it, Hell Nintendo high quality figures are something I buy anyway, throw in a gameplay system and you may as well just be printing gold.
Along with these news we also got to hear a little more about Nintendo's plans for Mobile devices. While Nintendo does not wnat to make games for IOS or Mobile devices, they do want to connect players via these mobile devices in some way. No real solid details have been given as of right now, but Nintendo is planning something other than games for Mobile devices.
On the games side Nintendo gave some news on releases. Mario Kart 8 is coming sooner then expected, with a release date in May. Super Smash Bro's Wii U/3DS are now confirmed to release this year. With this good news, we also got some very surprising news. In an interview with Japanese outlet,  The Nikkei,  Satoru Iwata said that Nintendo has considered a Merger with another company. "We should abandon old assumptions about our businesses. We are considering M&As as an option." This is some scary news, as Nintendo considering things like this is very foreshadowing. While they have no plans, just the idea they are considering it is pretty troubling. Nintendo's future is looking very unclear, even with all this new information.
Gears of War license bought by Microsoft
 To many peoples surprise this week, Microsoft made the acquisition of the Gears of War licence from Epic Games. The series will be in the hands of Black Tusk studios and will have Rod Fergusson playing a "key studio leadership role."
No exact details were given on how another Gears of War title will be released. The Gears of Wars franchise has not exactly had the best of times recently, what with the lacklustre "Gears of War:Judgement" last year, so its a little suprising that Microsoft cares enough about the IP to purchase it. Either way it will be quite a while until we see a new Gears title, but its certainly coming.
Shadowrun: Dragonfall drops a release date and trailer
If you were a fan of last years Kickstarter success, Shadowrun Returns, well then you should be excited for the brand new DLC, Shadowrun: Dragonfall. Harebrained Schemes have revealed a new trailer that shows off the new gameplay additions and story, along with the release date,  February 27. The DLC will include new weapons, story, locations and a new update that allows you to save anywhere.
For more info visit the official website!
Collector Edition of Diablo III: Reaper of Souls revealed 
Blizzard knows one thing better then anybody, how to sell a collectors Edition to their fans. The latest Bundle for the expansion to Diablo III, Reaper of Souls is a pretty huge amount of stuff. The bundle includes,
Diablo III helms and weapons
A Ghost Wolf minion
Three additional character slots
A World of Warcraft companion pet: The treasure goblin
StarCraft II crusader-themed battle.net portraits and Malthael themed decals
Behind the scenes Blu-ray / DVD two-disc set
Hardcover Diablo III: Reaper of Souls art book
A Malthael themed mouse pad
The bundle is priced at  $79.99. You can visit the official site for more info!
 Release Round-up
Not a bad show for release this week, with some pretty impressive titles coming out. The biggest release of the week is Broken Age without a doubt. Being one of the most anticipated Kickstarter games, and one of the most successful, the backers and gaming world alike wanted nothing more to see Tim Schafer and his team at Double Fine succeed in making a classic Point and Click Adventure.Raising a staggering $3, 336, 371, the game was one of the biggest crowd funding success stories in history. Now that the game is out, I can say without a shadow of doubt that the Kickstarter was a success. Expect my opinions soon.
Other releases include OctoDad:Dadliest Catch, the successor to the original college project simply entitled "OctoDad". The games premise is that you are a Octopus, disguised as a human. You must stay hidden and pretend to be a normal father in middle America with a wife and children. The main draw of the game is its purposely silly gameplay mechanics. Instead of controlling OctoDad like an usual video game character, you control each of him limbs. Receiving very mixed reviews, some people loving the inherently broken mechanics while others hating them. Expect my written opinions shortly. Also in releases we have Tomb Raider Definitive Edition for PS4 and Xbox One, so if you missed out on Tomb Raider last year, go ahead and pick up this version, with enhanced graphics and a redone model of Laura (she looks more like the actress they originally used) .  Last but not least is Rymdkapsel, an Indie Strategy title which you take command of a space station and its minions. You will have to plan your expansion and manage your resources to explore the galaxy. A Quirky and interesting look at the genre for sure.
Octodad:Dadliest Catch – PC – 30th January 
Rymdkapsel – Mac, PC – 30th January
Halo:Spartan Assault – 31st January
Loadout – PC – 31st January
Naruto Shippuden Ultimate Ninja Storm Full Burst – Xbox 360, PS3 – 31st January
Tomb Raider:Definitive Edition – PS4, Xbox One – 31st January