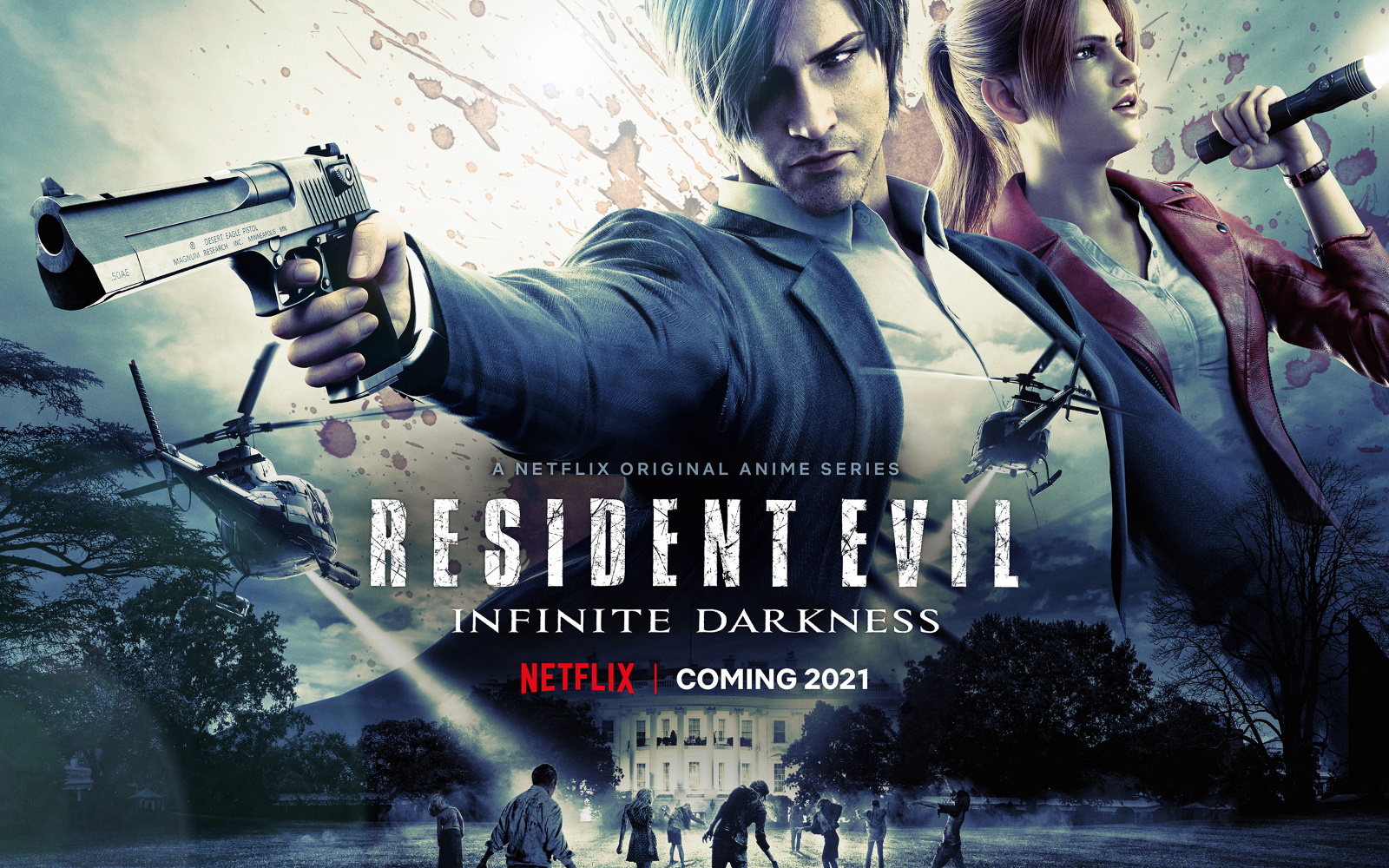 Netflix's Resident Evil: Infinite Darkness Cast Revealed
The latest details have dropped for the upcoming Resident Evil: Infinite Darkness. This Netflix series is based on Capcom's iconic horror franchise and is set to premiere in sometime in 2021. The CG anime series will be produced by Capcom's Hiroyuki Kobayashi, who has been responsible for bringing numerous titles in the Resident Evil series to life. TMS Entertainment, which has birthed various anime series like Lupin the 3rd and Detective Conan , is leading production, with Quebico, led by Kei Miyamoto (Resident Evil: Vendetta).
New Screenshots, Key Art, Plot Details & Cast Announcements
In a recent news drop, we have gotten some new stills from the series, as well as a brief synopsis of the plot. Set in 2006, federal agent Leon S. Kennedy is among a group invited to the White House to investigate a breach of Presidential security. While there, Leon and a SWAT team are attacked by a mysterious horde of zombies. Meanwhile, TerraSave staff member Claire Redfield encounters a mysterious image drawn by a youth in a country she visited, while providing support to refugees. Claire begins her own investigation into this haunting drawing, which leads her to a chance meeting with Leon. It seems that these two zombie related incidents may be connected and lead to events that will shake the U.S. to the core.
Also announced, is confirmation of the voices actors for Leon and Claire. The Resident Evil 2 remake actors of Nick Apostolides and Stephanie Panisello, will return to voice their respective roles.
Initial Teaser Trailer
Netflix At AnimeJapan 2021
Netflix will be attending AnimeJapan, for its fourth consecutive year, so expect to get even more details or even a new trailer at the event. AnimeJapan will take place between March 27th-30th. 
Resident Evil celebrates 25 years in March and Infinite Darkness is just one of many upcoming Resi projects releasing in 2021 and beyond. Resident Evil Village is also releasing May 7th and a new live-action movie is also earmarked for September 2021.