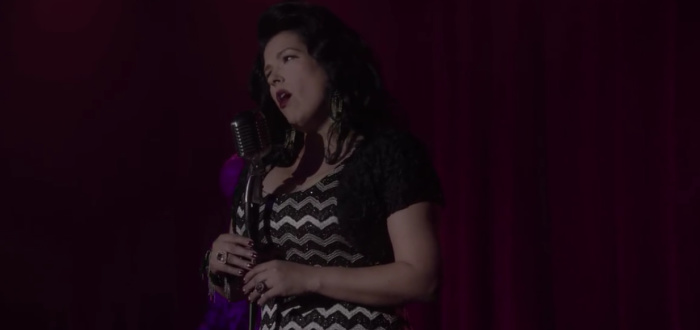 I've been going on about the new season of Twin Peaks to anyone who will listen. It's more of a trailblazer than the original show in the 90s and it's a hell of a way of doing a revival of a show.
One of my favourite things is how most episodes finish with an artist singing a song at the Roadhouse, possibly to mark the end of episodes because the whole thing was shot like an 18-hour film. I posted Chromatics' song months ago but apart from that we've got people like "the" Nine Inch Nails, Sharon Van Etten or Lissie. But my favourite performance has to go to my choice for Track of the Day: Rebekah Del Rio with 'No Stars'.
https://www.youtube.com/watch?v=HfRPLbSyiSM
It's not the first time Rebekah Del Rio collaborates with David Lynch. She was part of the most striking scene of Mulholland Drive and Lynch himself co-wrote the song with her. And it shows in the eeriness. The song blew me away so much I failed to notice Moby playing guitar. I also failed to notice she sings part of it in Spanish. Not my brightest moment.
Only two weeks left for the show to finish. I believe that the remaining performances will be Eddie Vedder and Julee Cruise but I don't know if they'll top this one. This song has been chasing me for weeks, and will be doing this for years.
Angry Spaniard, adoptive Irishman. Writer, reader, tea drinker and video game player/designer.