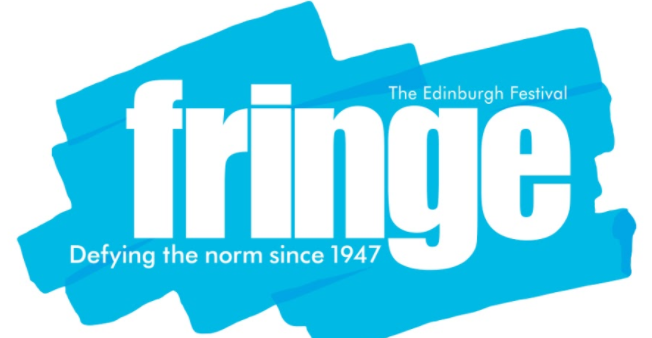 I've had a pretty eventful month to say the least. Up until August 17, I was completing my postgraduate dissertation. In any other city, that wouldn't be saying much, but it just so happens that August in Edinburgh is a very special time of year. Originally started in 1947 as an alternative to the Edinburgh International Festival, the Fringe Festival gradually expanded until it became a mecca for comedy, theatre and music. A friend of mine described it as "like a giant Comic-Con" and I think this really does it justice. At its best, the Fringe gives a similar subculture vibe to a convention. There's a similar number of costumes too!
This time of year sees the relatively quiet city transform overnight. Clubs, public buildings and even university buildings are transformed into performance spaces. Even the streets come alive with street performers and walking advertisements for upcoming shows. It wasn't all fun and games, however, as my masters meant juggling rehearsals and performances alongside dissertation work. As a result, I spent the first half of the festival completing my thesis, but to my infinite relief, I handed in the finished product last week. Since then, I've thrown myself into the festival.
This year marks my fourth time in Edinburgh for the Fringe. It is also my second time performing. This year I was part of the Edinburgh Revue, a student comedy society in the Edinburgh University. The show puts on a sketch show every Fringe and I became part of the cast for the current show. However, I made sure to take full advantage of the many shows available. Since last week, I've seen close to 30 shows and I thought I'd give a few of my top picks.
1. John Robertson's Dark Room
John Robertson is a comedian who any gamer should look up. His show Dark Room is an intriguing premise: the audience is invited to play a live action text based adventure, narrated and directed by Robertson's mischievous dungeon master figure. The audience is encouraged to escape a dark room which is seemingly impossible to navigate. Though the player dies numerous times, Robertson manages to make each death entertaining, encouraging the audience to join in the chant "You die! You die! You die!" A must-see for any retro gaming fans!
2. We Are Ian
In a show that has no relation to yours truly, a group of clowns explore the underground British rave scene of the 1980s. Based on an interview with a former DJ named Ian, the group explore how dance can become a defiant political statement. Based against the harsh backdrop of Thatcher, Ian recounts how raves gave a sense of collective release to young people in the 1980s and 1990s.
"We've got f**k all now (Ian says) so, we're going back to 1989!"
The show uses modern footage of figures such as Donald Trump and Theresa May to highlight that maybe Ian's method might not be a bad idea in today's hectic times.
3. Adele is Younger Than Us
Performed by songwriter/comedians Sally O'Leary and Rhiannon Neads, this show explores the idea of success relative to age. The show is based on the realization that the two's musical idol, Adele, is in fact younger than them. Panicked, the two attempt to mimic the singer's methods at songwriting. In the process, they perform songs about issues such as unrequited love, bad relationships and The Fear. Overall a really fun and refreshing take on creativity and growth in life.
4. Joanne McNally's Bite Me
Joanne McNally, probably familiar to some of you from her time on Republic of Telly, comes to the Fringe with a purpose. Through the course of the show, she discusses her diagnosis with bulimia, her struggles with the illness and her attempts to rationalize it are recalled vividly. McNally's power as a storyteller shows when she manages to turn truly heart wrenching experiences with mental illness into incisive observational comedy about Irish family life and our obsession with appearance. Generally, I like any content which deals with mental illness in a straightforward way, and McNally was no exception. She finds strength and good humour in her struggle without ever trivializing it. I look forward to any future projects of hers in Ireland.
5. Bec Hill: Out Of Order
Bec Hill is a comedian any geek should acquaint themselves with. You may recognize her from her time as co-host of the DC Fancast on Sky. Her comedy is a fun mixture of strong word-play and amazing art, represented by flip-chart animations. This year, Hill decided to go off-script, embracing the disordered parts of stand up as a genre. All of the joke prompts in the show were written on a clipboard and the audience is encouraged to choose the order they are told. It was a very refreshing take and I agree with Hill's sentiment that the most out of order gigs are often the most fun. She comes to London now and then so definitely check it out!
6. Foil, Arms and Hog
Last but not least; we all know them and love them – Foil, Arms and Hog! The group's sketches included balaclava sales, robot actors and possibly the funniest prop-sketch I've ever seen about a group of baggage handlers. I especially respected the group's decision to use entirely new sketches for the show, rather than the tried and tested YouTube hits. This trio are clearly interested in continued creativity and content above all else and that's something that should always be encouraged. Additionally, I single Conor McKenna (Arms) for special praise. On the night I saw the show, a group of rowdy hecklers kicked up during an especially complicated sketch. McKenna impressively dealt with the hecklers and narrated the entire process of them getting dealt with by venue staff without breaking character.
It was some of the most impressive crowd work I've ever seen and it really feeds into Hill's sentiment: the group was able to turn the disruption to their advantage and if anything the show became even more memorable as a result. Definitely check this group out!
Well, I hope you enjoyed this feature on the Edinburgh Fringe! I can't encourage you enough to come and attend yourself. If not, all of these comedians can be found on Twitter. They're all bound to come to Ireland at some point and I really recommend checking them out!