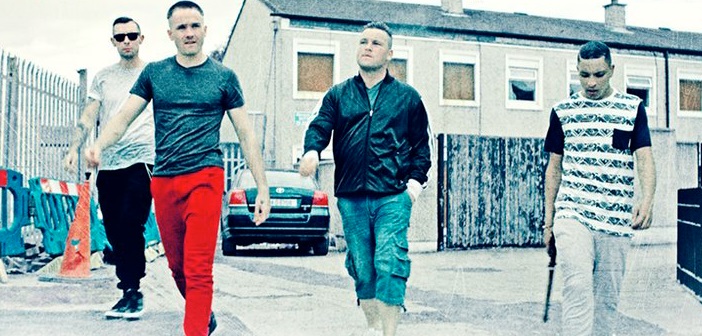 It's In Our Blood
The last two years have been monumental for the Irish film industry, with every second home grown film becoming an instant hit. In 2016, the rock n' roll romance Sing Street and the hilarious yet touching comedy The Young Offenders were both released to critical acclaim, so much so that the latter is set to become a TV series next year.
So far, 2017 has kept up this streak of Irish film gold, particularly with the premiere of Handsome Devil –which follows the budding friendship of an outcast and a top athlete in an all-boys boarding school. This film immediately became one of my favourite films to come out of Irish cinema, as it bravely tackled homophobia and helped to cultivate a more inclusive image of Ireland than has previously been depicted on the big screen.
However, Cardboard Gangsters has taken audiences by storm, and has already beaten Handsome Devil at the Irish Box Office. As of last week, only Transformers and Wonder Woman are above Cardboard Gangsters in the Irish cinema charts.
Sex, Drugs And Rock n' Roll
Mark O'Connor's latest film follows the story of Jason 'Jay' Connolly and his three best friends who have been living in Darndale since they were kids. More specifically, the film focuses on the lads transition from selling hash to the locals to selling 'brown', in an attempt to gain control of the local drug trade and live the rock n' roll lifestyle they'd always dreamed of. However, big man Derra Murphy has had a monopoly on dealing heroin in Darndale for over thirty years, so if these men are serious about taking over it's go hard or go home.
Realism
The most appealing aspect of Cardboard Gangsters is the coarse realism that it contains. The film neither attempts to undermine nor glorify the lives of Jason and his friends, which are all too familiar in the Irish drug scene. Instead, the film aims to achieve an authenticity and poignancy which really pushes Cardboard Gangsters from a source of entertainment to a form of genuine art.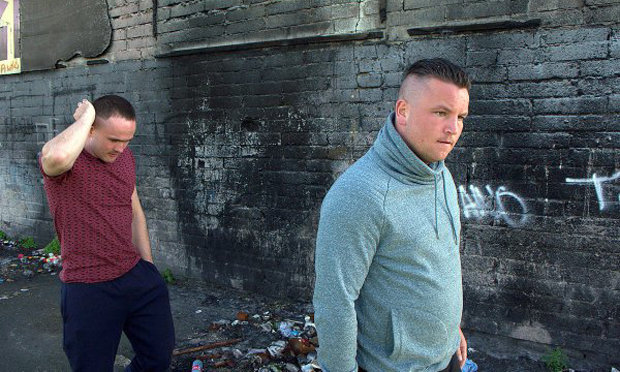 The film provides an almost perfect balance. Scenes of strobe light clubs and drug fueled house parties add a sense of excitement and urgency to the plot, while Jason's home life grounds the storyline and adds a more complex dimension to what could easily have become a celebration of the typical gangster lifestyle.
We learn Jason's motivations for pursing a criminal career are more sentimental than the adrenaline rush that goes hand in hand with drug dealing. At 24, Jason is the head of his family since his father's death and with his mother close to eviction while paying back loans to Derra, and his girlfriend now pregnant, money is the solution to all his problems.
Portrayal
Ironically enough, none of the other characters in the film are one dimensional either, and all of them aid in the process of conveying a genuinely believable plot. Even Jason's brief affair with Derra's wife, adds a sense of complexity to the film and is by no means added as a romantic sub plot. Instead, this addition to the film highlights that drugs are not the only detrimental temptation present to this particular drug dealer.
As a result, viewers aren't left envying Jason's fast paced lifestyle nor do they necessarily pity him. It's the deep and profound change in which Jason undergoes – which Jason Connors depicts in an awe inspiring fashion – that makes the film such an important learning experience for audiences. Cardboard Gangsters isn't about evoking a specific emotional response of condemnation or approval, but rather about encouraging a deeper sense of understanding about this prevalent aspect of Irish city life.
Humour
Despite the heavy themes the film deals with, the distinctly Irish humour adopted in Cardboard Gangsters redeems it from becoming too much to stomach. Similar to The Young Offenders in its colloquial comedy, this films comedic scenes and one liners are absolute gems embedded in an already compelling crime drama.
As a result of this perfectly timed humour, the film flows with absolute ease, and the comedic relief within Cardboard Gangsters will never feel misplaced. Although you will undoubtedly find yourself gripping your side often enough, the dramatic climax which builds throughout the film will remain unaffected, and the poignant message of the film will still hit home as you leave the cinema.
In all, Cardboard Gangsters is one of those rare films that can appeal to the public on a large scale. A difficult feat in the Irish film industry, especially for a crime drama. After seeing it, it's not hard to grasp why critics are claiming it'll be the most successful Irish film of the year. There's no doubt about it, Cardboard Gangsters will make you proud of what the Irish film industry is capable of in this day and age – but be warned, this film isn't for the faint hearted.
Words, Kayleigh McCoy