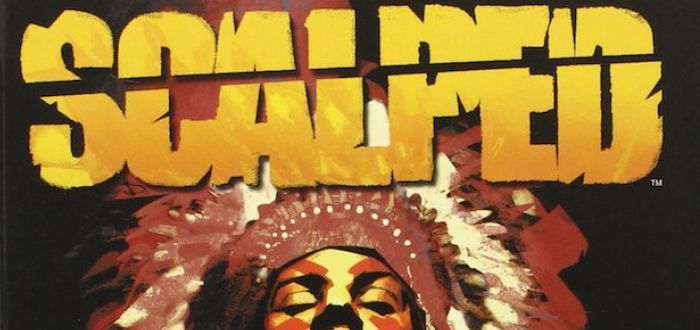 For this edition of Comics 101 I'm going to talk about one of my favourite comic books: Scalped. It feels like the most appropriate moment, since it's about to become a TV series for WGN.
When I read the first two trade paperbacks about six years ago, a friend told me "This is the best TV show HBO has never made" and for a long time that's how I used to define the series. It's not a comic book for everyone though, it's full of violence and it has plenty of stomach-churning moments.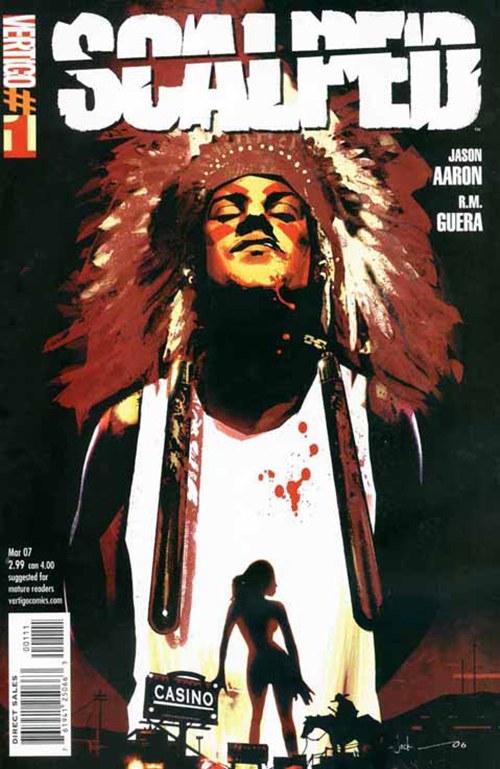 Welcome to the Rez
Scalped is set in South Dakota, in an Oglala Lakota Indian Reservation named Prairie Rose. It begins when Dashiell Bad Horse returns there after 15 years away. He makes quite an impression when he returns, as he is constantly getting into massive brawls until he catches the eye of the president of the Tribal Council. Lincoln Red Crow
Red Crow offers Dashiell he offers him a job as part of the tribal police, because he's trying to clean the rez up. Partly because he's about to open a new casino. But also because he has history with Dash's mom, history involving the mysterious death of two FBI agents in the 70s, back when they were activists.
But things are not always what they seem, and soon enough we find out that Dash is an undercover FBI agent. He's been sent there by an FBI agent with a grudge due to that incident in the 70s. But things get even more complicated as Dash finds himself attracted to Carol Ellroy, Red Crow's estranged daughter.
That's pretty much the basics, but the story covers a lot more than that. In the 60 issues we will see many different points of view.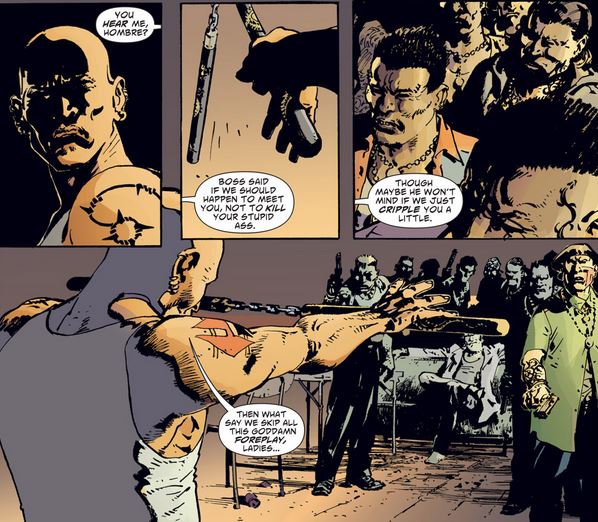 You Gotta Sin To Get Saved
The greatest part about Scalped is that it's morally grey. At times you end up empathising with the bad guys because the good guys aren't really that good, Special Agent Nitz (Dash's superior in the FBI) is a despicable asshole, and on the other hand Lincoln Red Crow is just a victim of his circumstances. He's a man who tries to do better and leave behind all the bad things he's had to do, even though he did those things for the rez.
One of my favourite moments about this happens in one of the early story arcs. After one of the character dies the tribe's medicine woman gives him the character's soul bundle. She warns Red Crow that the person holding the bundle has to live a virtuous life for a year, in order to purify the person's soul. He tries to do that, trying to come to term with his criminal dealings. But this doesn't last long and he's forced to go back to a path of violence, eventually returning the soul bundle, in what I find one of the most poignant moments in the series.
It's also one of those comics where everyone gets a day in the spotlight. While Dash is arguably the main character, there are entire story arcs where his presence is minimal and we spend those arcs with the secondary characters, seeing things from their perspective.
Trail's End
Scalped was written by Jason Aaron and drawn by R.M. Guerá. With artists like Davide Furno, Francesco Francavilla or Jordi Bernet filling in at times. Jock was in charge of most the covers for the entire book, giving them that special look that only he can do.
Guerá's art suits the story, but it gets even better with the colours. Whenever I read Scalped I feel my lungs fill with the dust of the desert. It's grim and gritty, and it goes well with this kind of story. My favourite aspect is still Jason Aaron's writing. Scalped has nothing to envy from noir classics, it stands toe to toe with them.
This is one of my favourite Vertigo titles. It finished around the time DC started messing with Vertigo so it feels like one of the last titles of their golden age. A golden age that gave us stuff like 100 Bullets, Preacher, Sandman, or Hellblazer.
You should definitely read Scalped if you get the chance. This is just a cursory glance, so to speak. I've avoided saying much about the many twists and turns the story has. It's better if you find them by yourself
There are two different editions now, a softcover edition of 10 volumes and an oversized hardcover edition of 10 volumes. I'm currently buying the hardcover edition and it also includes additional material, like sketches and so.
Give Scalped a chance. It is that good.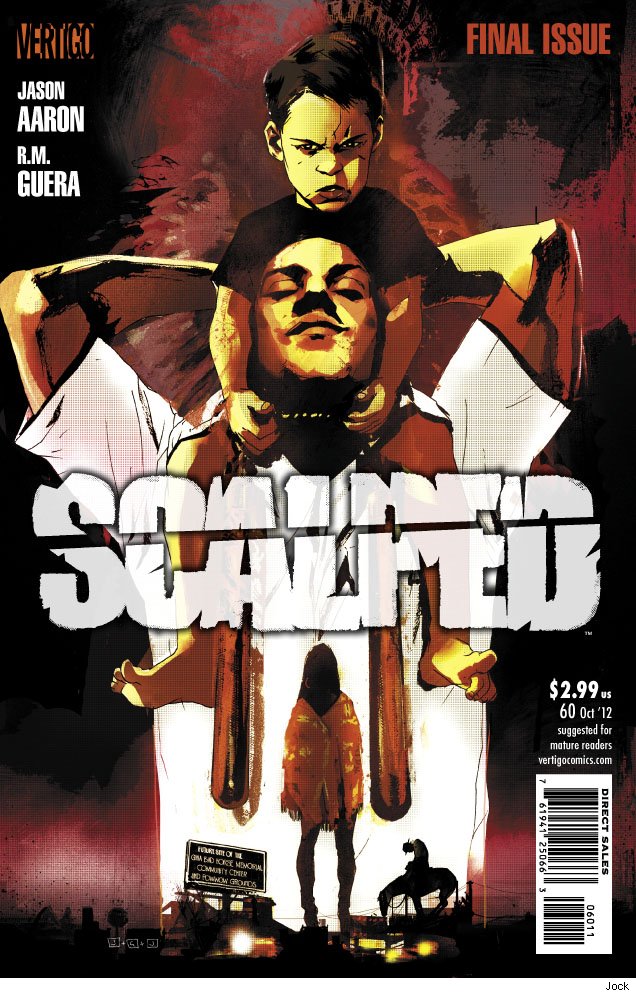 Angry Spaniard, adoptive Irishman. Writer, reader, tea drinker and video game player/designer.