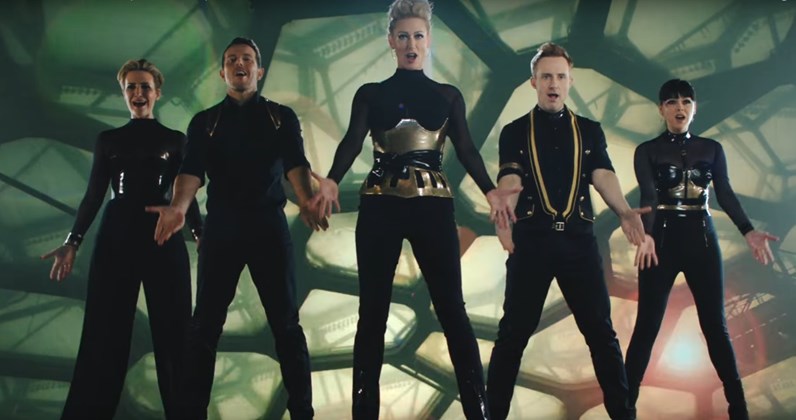 OMFG Steps are back! Fine! Okay that might be old news but I've been ploughing into their brand new album and it is pure 90s poptastic! I'm literally drunk on Steps music! The iconic pop group have dropped their first single from their album Tears On The Dancefloor 'Scared Of The Dark'.
Check out the music video below and have a listen for yourself:
See?! I told you it's amazingly cheesy! God all I want to do when I listen to it is learn the dance routine and lip synch the crap out of it! I can't be the only one who gets a serious bang of ABBA off the track! In fact the whole album feels somewhat like uncovered lost tracks the Swedish group discarded and Steps lifted and made their own. In case you're wondering… that's a good thing!
Editor-in-Chief, part-time super villain and hoarder of cats. If you can't find me writing, I'm probably in the kitchen!