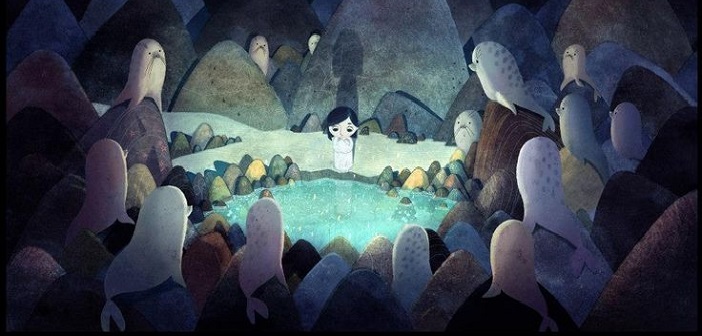 Song of the Sea Artbook – Gallery
Anyone who has seen Song of the Sea will know what I mean when I call it breathtaking. The Academy Award-nominated film, directed by Tomm Moore, is a joy to behold for any fan of animation and cinema.
The film tells the story of a young boy's adventure across Ireland with his sister, who happens to be a selkie. They must find her coat in order for her to sing her song and save the faerie kingdom. The background work captures both the atmosphere of Irish scenery and the air of magic that comes with it. The character designs are engaging both on a visual and personal level. The film retains its status as a work of often intricately detailed art while not taking from the story.
The art behind 'Song of the Sea' has been compiled into the artbook. This is available from Cartoon Saloon's website here. The artbook shows examples of early character development and design along with the development of the story. It also includes concept art for characters, scenes and backgrounds. It's a must have for any fan of 'Song of the Sea' or even anyone interested in the impressive experimental art styles that were behind it.
You can check out some examples from the book below and tell us what you think in the comments!
Writer, artist, perpetual holder of notions.