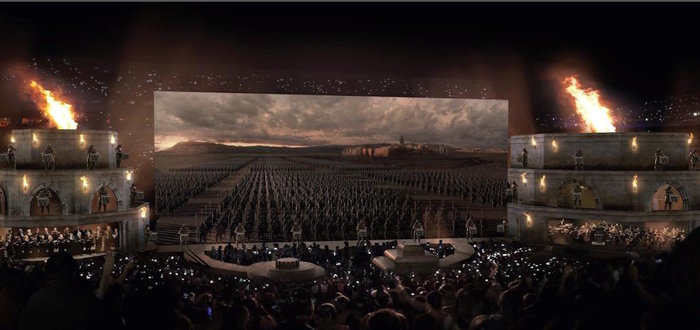 Game Of Thrones Concert Tour Announced
Game of Thrones is going on tour! And it's not coming anywhere near Ireland! HBO has announced that Game of Thrones Live Concert Experience will begin February next year and will be led by series composer Ramin Djawdi.
Djawdi will conduct a full orchestra and choir through the phenomenal soundtrack. Meanwhile music tour production and video technology "take fans on a musical journey through the realm – from King's Landing to Winterfell, along the northern stretches of the Kingsroad to The Wall and across the Narrow Sea to Braavos, Meereen and beyond."
Djawdi, who has previously composed the soundtrack for Iron Man, Pacific Rim, Clash of the Titans and Warcraft, said in a press release that he was excited to "bring the astonishing world of Westeros to fans in a live and unique concert experience."
The 28-city tour will travel around North America and Canada and tickets go on sale August 13. If you happen to be stateside early next year it's definitely worth a look!
A full list of the dates an be found here. We can only hope it's super successful and does a European run!