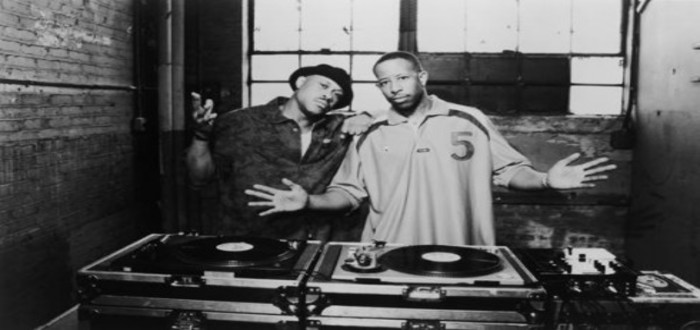 You Should… Listen to Gang Starr
In anticipation for Marvel's new Netflix series Luke Cage, the episode titles were released online. Each one shares the name of a song by Gang Starr, one of the finest groups from hip-hop's most creative era. The reaction to this was met with praise as it showed Marvel was acknowledging it's influence on inner city culture. But with all the legendary artists from that era it's possible that Gang Starr may have slipped through your radar. Permit me to give you an introduction to their genius.
Who are Gang Starr?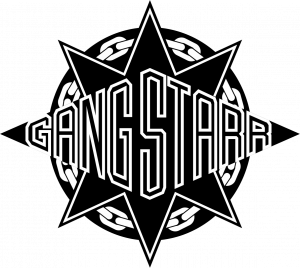 Gang Starr are a highly respected and influential hip hop duo with DJ Premier supplying the beats and the late Guru providing the lyrics. They not only reinvented New York rap, they pretty much owned it. Before Wu-Tang brought the ruckus or Biggie and Bad Boy led the mafioso subgenre, there was Gang Starr. Their first album is not much to write home about but the following 5 are excellent. Step in the Arena and Daily Operation  blew everyone away. With their impressive blend of confrontational rhymes, razor sharp scratching and jazz fueled beats, Gang Starr became a powerful force in hip hop.
Hard to Earn, their fourth album featured guest appearances from several acts they signed to a collective called the 'Gang Starr Foundation'. Soon every artist wanted to have DJ Premier produce a beat for them. Guru expanded his horizons with his solo concept albums called Jazzmatazz while DJ Premier was producing entire albums for Jeru the Damaja, M.O.P. and Group Home. This constant work apart limited their time together and would only release 2 more albums of original content over the next nine years. In between albums they kept busy by writing many exclusive songs for movie soundtracks like Mo' Better Blues, 8 Mile and Blade.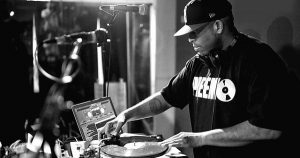 After their final album The Ownerz, the duo parted ways unceremoniously in 2004. Legal squabbles, creative differences and alleged outside influences meant the changes of a reunion were minuscule. All hope was dashed completely when in 2010 Guru died after a ten year battle with cancer. DJ Premier is still going strong with collaborations and live tours. Despite the bitter ending,he flies the Gang Starr logo with pride. Their music still continues to be honoured in movies, video games and now TV. As it was never a product of a particular scene or phase it has not dated one bit. It is still hard hitting, head bobbing and thought provoking. Even without mass appeal, they are regarded among music fans as pioneers. 
Why Should I Listen To Them?

Gang Starr had a sound and voice unlike any other before. Guru was a skilled lyricist and had a compelling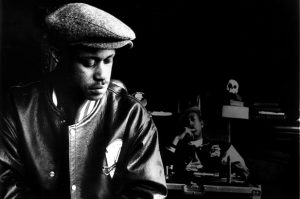 delivery. Neither aggressive like Ice Cube nor conversational like Rakim, Guru's understated yet powerful flow gives you the same kind of feeling you get by seeing two people having a blazing row. It may get your back up a little but you just can't focus your attention on anything else, except for maybe the fantastic beats.
DJ Premier has two distinct trademarks. The first is his mastery in the art of scratching. The other is sampling jazz and blues records. A jazz beat or blues lick can get you hooked just as much as a drum break or guitar riff. DJ Premier knew this. He also knew it had as much a place in hip hop as the more commonly sampled soul or funk music. "It's black music, it's black culture, it comes from the ghetto. How can you not relate to ghetto people when that's the rawest form of blackness? Even though it's not a good place in regards to the economy and how bad people have it in the neighborhood, the realism's there, and that's what we were born out of. So I very much pay respect by doing the same type of music in return." 

What Should I Listen To?
There are two Gang Starr compilation albums. Full Clip and Mass Appeal. Both are great but I would recommend the latter. Some people however would prefer to listen to a proper album. As I said, their first album, No More Mr. Nice Guy is best left alone. The seeds of talent are there but there really is nothing much to write home about. Much like Isaac Hayes or Mobb Deep the real saga begins with their second album. Released in 1990, Step in the Arena was and remains a landmark in hip hop. It launched a whole new era and is still considered one of the best albums ever made.
But, in my opinion, Daily Operation, their sophomore effort a superior piece of work. Preemo's technique is a lot more intricate and Guru is more outspoken and confident. Beginning with a tribute to their home of Brooklyn, Guru and DJ Premier brings us on a tour of his world of rivalries, casual drug use, ex girlfriends and social commentary. My favourite song of them all is this one, which shares the same name as episode 13 of Marvel's new Netflix series. 'Soliloquy of Chaos'. The season finale of Luke Cage serves as a perfect introduction to Gang Starr.
https://www.youtube.com/watch?v=9twKq-3gC5I