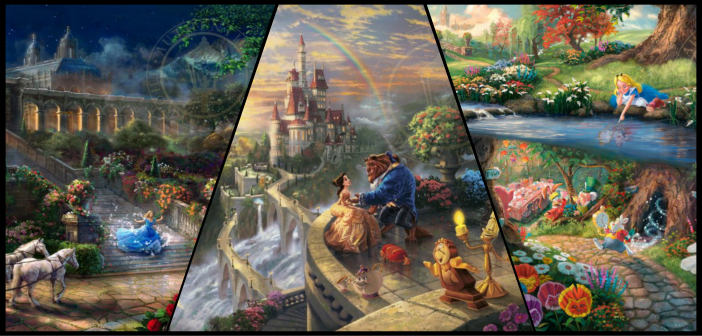 Thomas Kinkade Disney Paintings – Gallery
Young or old, Disney holds a special place in the hearts of many. From the classic animated movies to the newer reboots. There is something for everybody to like. Artist Thomas Kinkade took his love for Disney and made some absolutely astonishing pieces of art that would have any Disney fan in awe.
Taking inspiration from some of our best loved films and characters, Kinkade has recreated several beautiful scenes. Kinkade works on pieces of original art that is just out of this world too. He has dedicated a lot of time and work into helping charity.
His work is available via his own website.
Check out some of my favourites and let us know what you think in the comments!
Doing a little of this, a little of that. If you see me holding a camera, run!