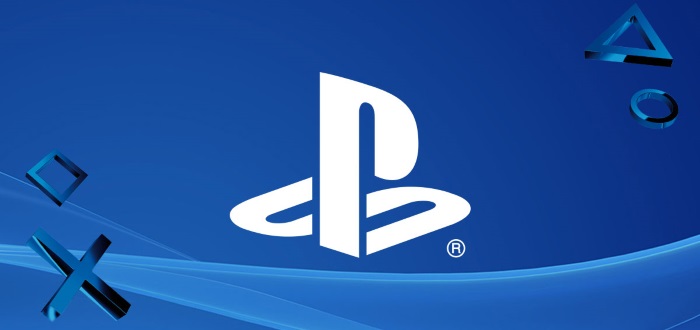 Sony's E3 Press Conference
Sony's E3 Press Conference kicked off with a live orchestra playing a mighty, booming soundtrack. After several minutes, the curtain raised on stage, as the theatre was plunged into darkness, to reveal a young boy playing with toys. A voice is heard telling the boy they are going hunting. From the darkness, a familiar figure, resembling a bearded Kratos, emerges from the shadows. The crowd went wild. We got our first glimpse of the new God of War.
The footage blended seamlessly into gameplay as the player and the boy walk through a snow covered forrest, akin to a Scandinavian country. The pair encountered hell like demons, as the player used a blue, glowing axe to take them down. It seems that the game will be more open world than previous titles and involve Norse mythology. No release date was announced.
Shawn Layden, Chairman of Sony Interactive Entertainment Worldwide Studios, gave a short introduction before the next couple of games were shown uninterrupted.
Days Gone was 1st up to be shown. Sony Bend's logo appeared on-screen as a narrator spoke about how the world used to be. There was a brief trailer that showed off some in-engine footage.
The Last Guardian followed this footage. It didn't show much but it did reveal the release date of October 25 2016.
Horizon Zero Dawn gameplay footage revealed some of the open world via a map, strong RPG elements such as conversation tress and the mounting of creatures to traverse the stunning landscape. It was revealed last week that Horizon Zero Dawn will release on February 28 2017 in North America, March 1, 2017 in Europe and March  3, 2017 in the UK.
Detroit: Become Human showed off an intense trailer involving a new playable character in Conor, an android hostage negotiator. He is sent to deal with a rouge android who is holding a young girl hostage. Unfortunately the rouge android jumps off the building, bring the young girl with him.
The scene rewinds to show that, like Quantic Dream's previous game Heavy Rain, choice will play a big part on how they story will unfold. Several scenarios play out, with different conversational answers, area investigating and actions determine different outcomes for the hostage situation.
Finally, in the uninterrupted reel of games, some footage of Kitchen is shown off. It begins with a man wandering around a darkened house, with a spooky, horror atmosphere. A strange figure of a man is seen in a doorway and as the player follows this man, as he disappears. The player finds a video tape which is popped into a VCR and some chilling footage is shown. After a minute or so, Kitchen is revealed to be Resident Evil 7 Biohazard. The game can be played entirely with or without PlayStation VR and will release on January 24, 2017. A demo of game was released on the PS Store after the conference, exclusive to PS Plus subscribers.
Shawn Layden returns to the stage to announce PlayStation VR will release in the US October 13,  2016 for $399. He also announced there will be 50 games available between launch and the years end. The following games were introduced as VR games for the system, including 1 major title from Activision.
Farpiont was shown 1st. It seems to be a extraterrestrial, planetary based, 1st person shooter.
A quick glimpse of DICE and Criterion's work on STAR WARS Battlefront: X-Wing VR Mission.
Rockstady were next and are releasing Batman: Arkham VR.
You can play as Prompto in a VR experience in Final Fantasy XV.
A pretty interesting gameplay trailer for Call of Duty: Infinite Warfare was shown. Some cool dog fighting was followed be some zero gravity sections. At first, I did not even realise it was a COD game and was pleasantly surprised with the gameplay. COD 4: Modern Warfare will also be available to play 30 days before anyone else on PlayStation 4.
After all the VR videos were wrapped up, Shawn Layden returned on stage to announce that Crash Bandicoot 1, 2 and Warped will be remastered for PlayStation 4. A trailer for Crash in Skylanders Imaginators was also released.
LEGO STAR WARS: The Force Awakens newest trailer was shown, announcing that a demo for the game is available right now on the PS Store and the game releasing in two weeks.
Then a special guest was announced. Andrew House welcomed Hideo Kojima to the stage where he presented a trailer for his new game called Death Stranding, starting Norman Reedus.
Your friendly neighbourhood Spider-Man was exclusively revealed to be a PlayStation 4 exclusive, developed by Insomniac Games. It seems to be set in it's own universe, with Spidey wearing a newly designed suit.
The show ended with a live gameplay demonstration of Sony Bend's new game Days Gone (roughly 1:38:00 into the video below) . It showcased a massive hoard of 28 Days Later style monsters, chasing the player throughout a number of warehouses. The player used Molotav cocktails, explosive barrels, destructible scenery and many, many bullets to take down the hoard. The live orchestra accompanied the gameplay with ever increasing soundtrack, as the player ends up being cornered by the hoard, ending the demo.
A quick sizzle reel showed a number of other games coming to PlayStation, including Gran Turismo Sport. Overall, Sony had another stellar conference. It was packed with games, to the point and fairly swift, coming in at around 75 minutes. I am looking forward to getting my hands on pretty much everything they showed off. Well played Sony!!!