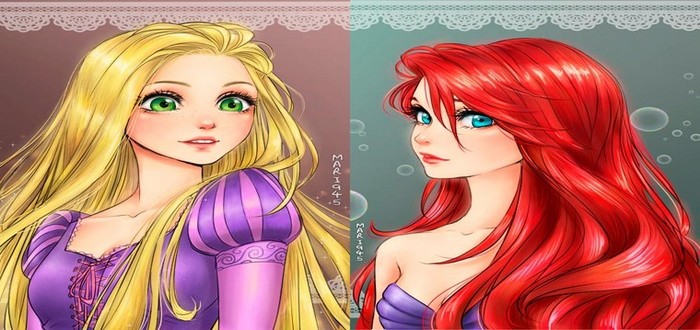 When Disney Princesses Meet Anime – Gallery
In this week's Gallery, some of Disney's princesses get the anime treatment from artist Mari945 as Disney Princesses meet anime, in a clash of styles that we can't help but love.
Disney are the long running champions of animation, but in recent years we have seen a surge in the amount of people watching and creating a animated films in a more anime based style.
Maryam an artist based in Pakistan, takes the most iconic faces in animation history and creates those princesses with more anime details.
Considering Disney's current relationship with different animation houses like Studio Ghibli and games company Square Enix could we someday see an anime Disney Princess?