Review: Marvel's Daredevil, Ep. 1 – 'Into the Ring'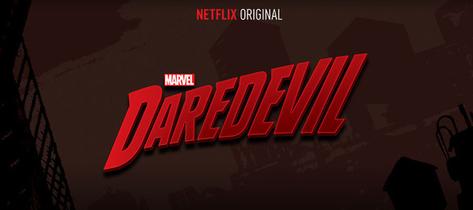 We have been following the Daredevil series since the announcement back in 2013 that there were four Marvel television shows in the early stages of development. Now we're all aware that this isn't the first super hero inspired series ever but this is the first time we've had options whether you're following all of them or loyally following one. We can choose between Agents of SHIELD, the CW's Flash or Arrow and things are only getting bigger with a Teen Titans series in the works and an AoS spinoff coming down the line!
Where would the Netflix exclusive fit? Could it find a place in a genre that's getting busier every year?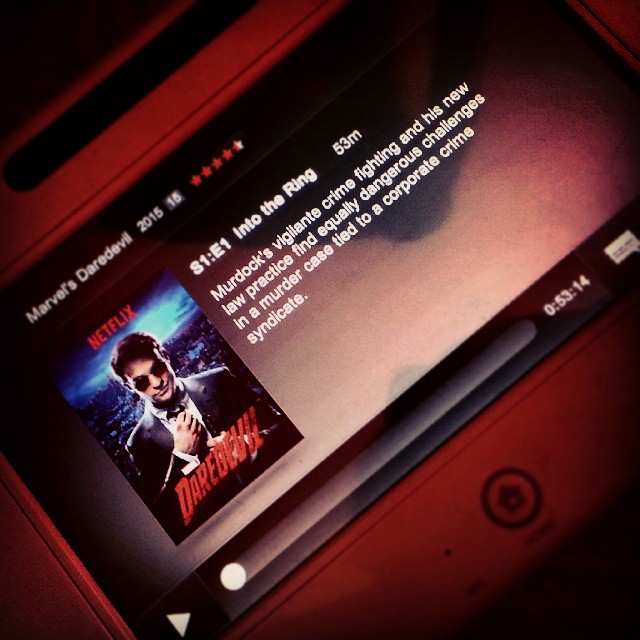 The thirteen episode series has debuted on Netflix and it has certainly found itself a place, if episode one is anything to hold it to! I plan on binge watching the series today and a complete review of the series will follow but episode one is worthy of a mention, especially if it will sway those on the fence about the show.
It would seem that Netflix have the Midas touch, from Lilyhammer to Orange is the New Black, the streaming service can do no wrong when it comes to producing its own content and Marvel's Daredevil is pure gold! The first episode is important not just because it's an indication as to what we can expect production or storyline, it will set the tone for everything to come across the series and more importantly it will hook or lose its audience!
Marvel's Daredevil opens with a glance backwards into our hero's origins, an accident, a chemical spill and the world going dark for a young boy who put his life at risk to save an old man, flash forward and a young man sits in a confessional box asking for forgiveness not for what he's done but for what he will do. 'Into the Ring' does its job perfectly, the story is set, two young defense attorneys, Matt Murdock (Charlie Cox) and Foggy Nelson (Elden Henson) are looking for their first client when a case involving a young woman, Karen Paige (Deborah Ann Woll) accused of murder falls into their lap and the stage is set for the series as power players are lined up and a hint of something bigger is to come.
We first a see a Murdock that is vulnerable, his eyes teary as he remembers his father, a stubborn boxer before he puts on his glasses and he confesses to future sins. A shipping yard acts as the setting for the first appearance of the man we will call Daredevil, agile, silent and brutal he viciously takes out a group of men attempting to abduct and traffic young women, savagely beating their ringleader.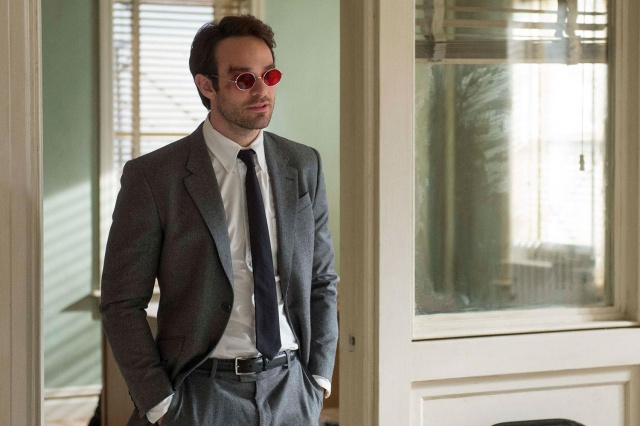 Cox is a charismatic Murdock and brutal Daredevil, he falls comfortably into the shoes of our hero, one who is still finding his feet – this is new for us and it's new for him!
Henson as his partner lightens the mood a little, enough to break the tension but without confusing the tone of the series. Woll steps effortlessly out of her role as Jessica from HBO's True Blood and her version of Karen Paige is grounding, she's not Arrow's Felicity Smoak and she's not Agents of SHIELD's Skye – she's normal, everyday until her world is entangled in a conspiracy.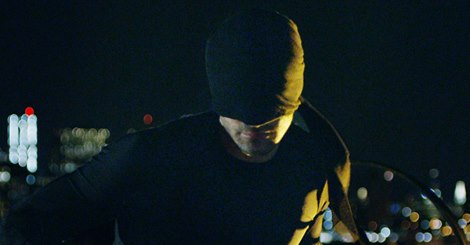 Episode one is packed with as much action as it is hooks, we catch glimpses of Murdock's abilities, his heightened senses used to investigate his case and defend his client as well as take on his enemies. The combat is beautiful and fast, we're offered a look at what exactly the Daredevil can do but just enough to keep let us know there is more to come!
As for the hooks, episode one has plenty and 'Into the Ring', sets up some terrifying characters particularly Toby Moore as Wesley, the cold, right hand man to an unnamed big bad.
This is not the Daredevil of 2003, this is not Agents of SHIELD, this is not Avengers, this is something entirely new for Marvel television – this is dark! Very dark! Human trafficking, drugs, murder, corruption, crime lords, not to mention the consequences of the Chitari invasion, Murdock is surrounded, bombarded by Hell's Kitchen, Daredevil allows him to rise above it all, the light in the dark.
Episode one of Marvel's Daredevil is spectacular and hopefully the series doesn't lose this momentum. If it's anything to go by then we should start looking forward to the other three shows ahead.
Dark, gripping, the Daredevil we all wanted!

10/10
Editor-in-Chief, part-time super villain and hoarder of cats. If you can't find me writing, I'm probably in the kitchen!