Zelda: Game of Hyrule Intro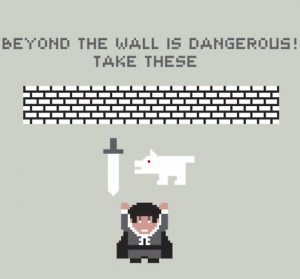 If the Zelda series were based in a world like that of George RR Martin's Game of Thrones series one could only imagine just how different things would be! Link an abandoned mute harassed by an annoying sprite, Zelda dethroned and forced to take up a new life as Sheik, an assassin in training and Ganondorf a blood thirsty, power hungry megalomaniac… no wait that's nothing new!
One fan has gone so far as to create a Game of Thrones intro for the world of the SNES classic, A Link to the Past! Check it out below!

Editor-in-Chief, part-time super villain and hoarder of cats. If you can't find me writing, I'm probably in the kitchen!