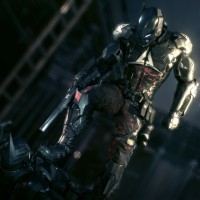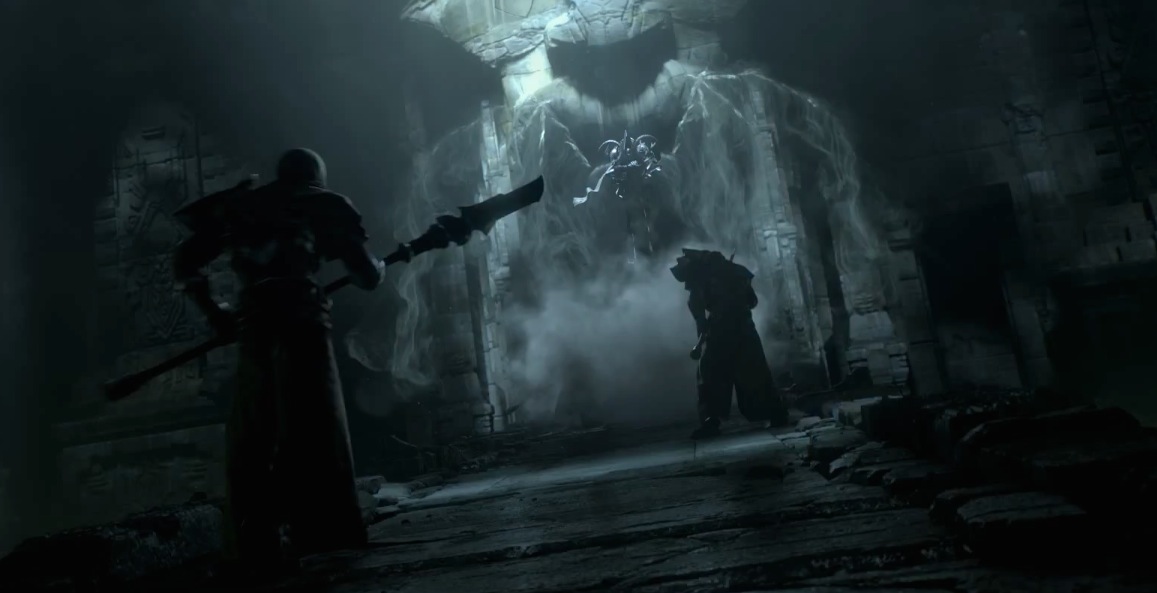 https://www.the-arcade.ie/2014/03/watch-dogs-to-have-exclusive-game-content-for-playstation-3-and-playsation-4/
https://www.the-arcade.ie/2014/03/this-weeks-new-titles-for-the-nintendo-eshop/
https://www.the-arcade.ie/2014/03/akatsuki-characters-revealed-for-ninja-storm/
https://www.the-arcade.ie/2014/03/battlefield-4-naval-strike-set-for-release-with-a-fancy-new-trailer/
https://www.the-arcade.ie/2014/03/namco-bandai-creates-jojos-bizarre-adventure-all-star-battle-exquisite-edition-exclusive-for-gamesaid-to-be-auctioned/
https://www.the-arcade.ie/2014/03/fmz-trials-fusion-trailer-released/
https://www.the-arcade.ie/2014/03/league-of-thrones-moba-meets-tv/
Telltales Game of Thrones title to share the same timeline as the show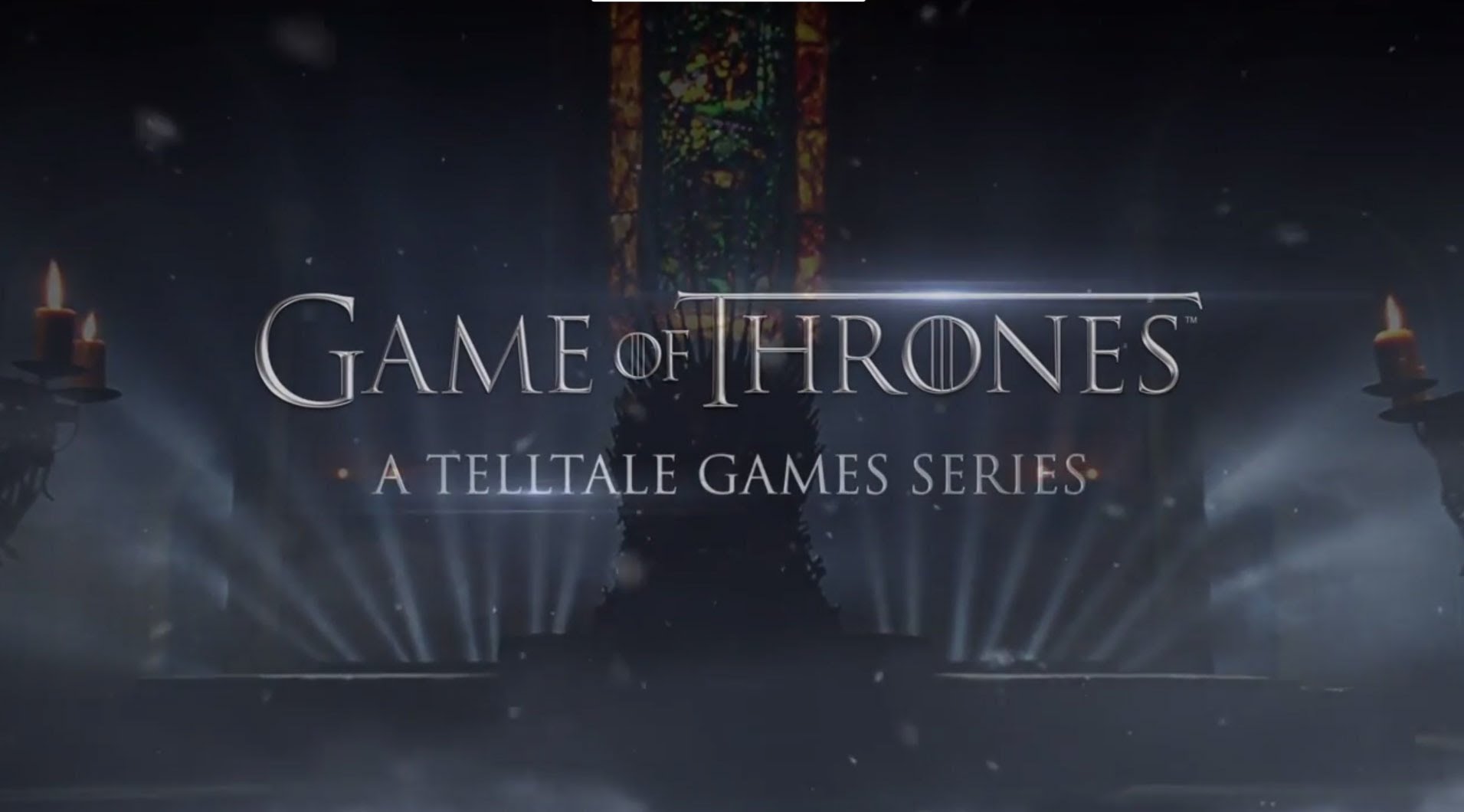 When Telltale originally announced their game based on the hugely popular Game of Thrones series, many fans were delighted, but many questions were also asked, not many of which were answered. All we knew was that it would be a side story and not a re-thread of the already told tale, but this week we learned that the game will be taking place alongside the television shows timeline.
Dan Connors (CEO of Telltale) spoke directly to Digital Trends.com about the issue, stating "There's so much going on and it's so rich. Every decision that King Joffrey makes impacts so many people. Any microcosm in that world [looking at how] people are affected by the decisions that are made plays out across the whole thing." 
"The show does a great job of interpreting George R.R. Martin's work, and his work provides a huge dictionary of knowledge about what the franchise is. It's really a dream to sit down and say, 'What's our space in this world? Where are we in this world?' And the world offers you so much to explore."
While its certainly smart to not jump off the deep end and make a prequel or a reboot, it will be interesting to see how far they go into the pre-existing world and plot points, seeing as the story is just so deep and complicated by this point.
You can read the full story over at Digital Trends.com.
Facebook buys Oculus Rift for $2 Billion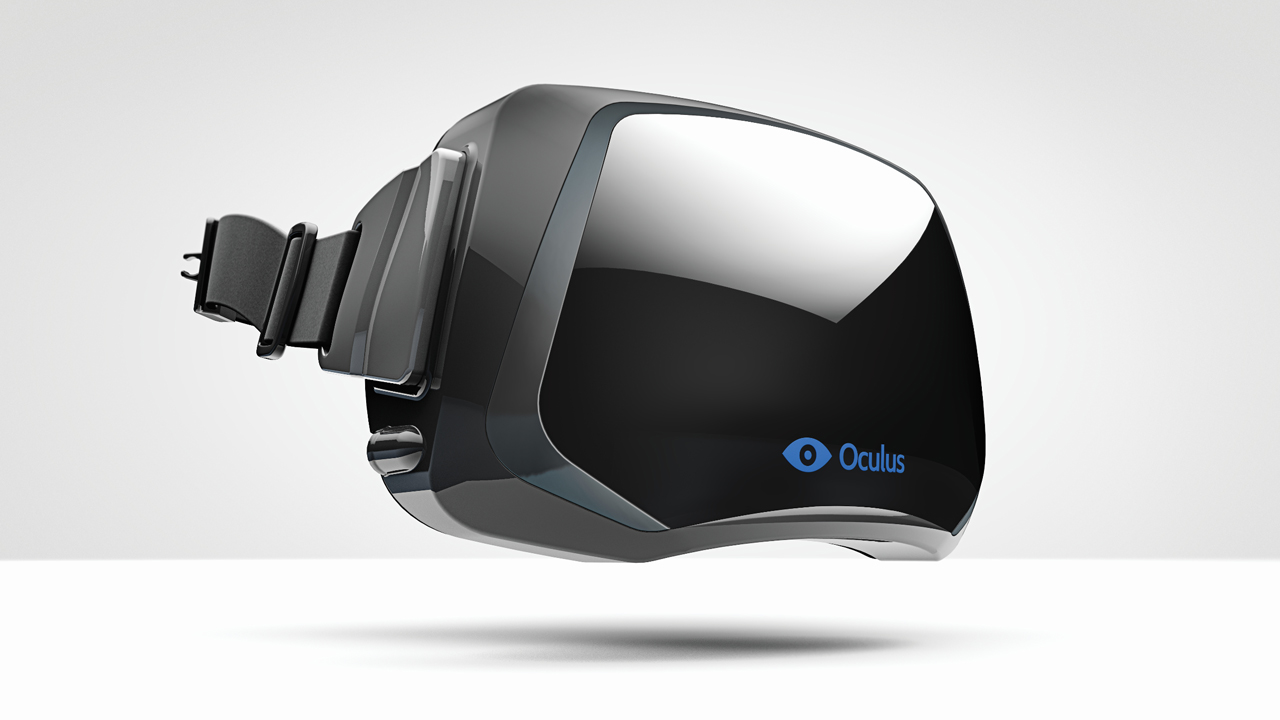 Well in a very shocking piece of news now, Oculus Rift, the biggest push in VR development in recent years was bought by Facebook this week for a hefty $2 Billion.  The deal will include $400 million in cash and 23.1 million in shares of Facebook stock (currently valued at $1.6 billion). An official response was given as follows:
"At first glance, it might not seem obvious why Oculus is partnering with Facebook, a company focused on connecting people, investing in internet access for the world and pushing an open computing platform. But when you consider it more carefully, we're culturally aligned with a focus on innovating and hiring the best and brightest; we believe communication drives new platforms; we want to contribute to a more open, connected world; and we both see virtual reality as the next step."
 The thing that makes me worried about all this is a statement from Mark Zuckerberg himself stating "After games, we're going to make Oculus a platform for many other experiences. Imagine enjoying a court side seat at a game, studying in a classroom of students and teachers all over the world or consulting with a doctor face-to-face — just by putting on goggles in your home."
While this move will  support the team behind Oculus significantly, it has raised quite a lot of eyebrows and caused a lot of worried gamers to ask where the focus is going. While Oculus is still going to be aimed at video games, that quote from Zuckerberg just doesn't sit right with me. The Oculus Rift is the closet thing we have to VR gaming, and now that they are owned by Facebook, I am a little worried what that means for the future, as I sincerely hope I won't be playing FarmVille in VR.
You can read the official response by Oculus Rift here.
Uncharted 4 Director, Justin Richmond leaves Naughty Dog for Riot Games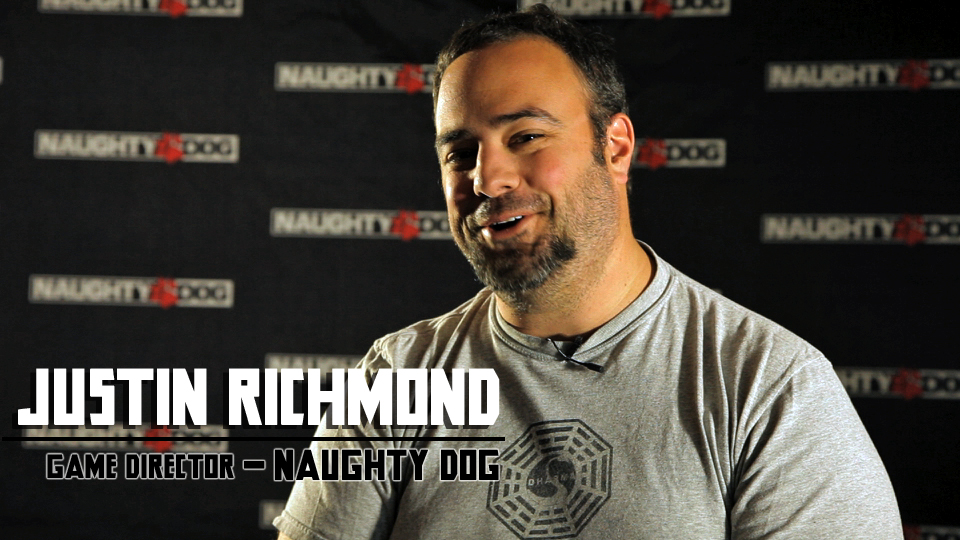 Things just aren't looking good for Naughty Dog these days, mainly in regards to Uncharted 4.  After Amy Henning (Uncharted writer) left the company, now we receive news that another member of Naughty Dog, Justin Richmond, the lead director for Uncharted 4, has left the company.
The news broke this week when Justin Richmond spoke with IGN stating "I have in fact made the decision to leave Naughty Dog,  I love the company and the people and know that they will continue to create awesome games going forward. On a happier note, after careful consideration and exploration I have joined Riot Games. There is some really innovative stuff going on here that I can't wait to be a part of."
Sony has provided a official statement on the matter, claiming that  "The development timeline of Uncharted will not be impacted."  Whether or not these recent departures are to do with something inside the company is impossible to say, but things certainly are looking confusing for the development of Uncharted 4 right now. Justin has worked on both Uncharted 2 and 3, and was the lead director for Uncharted 4. I wish Justin all the best with his future with Riot Games.
FTL Advanced Edition gets a release date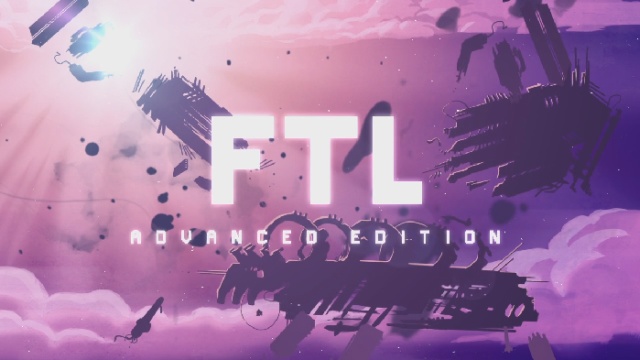 One of the most addicting games of last year for me had to be FTL, with a deep and robust take on the rogue-like genre, and now Subset Games is bringing us a new advanced edition of the game, to iPad, and free to all PC users who purchased the original. The iPad version will cost $10. This new updated version will add a whole host of improvements and additions, such as new ships, new scenarios, mind control, hacking and new music. The game will be available on April 3rd.
New Wolfenstein: The New Order trailer reveals alternate soundtrack

If you played Bioshock Infinite last year, then you may have noticed the alternate versions of classic 80's pop songs remixed in a turn of the century style. It was one of my favorite little details to the game, and it seems that Wolfenstein: The New Order is taking up that idea. The world presented in Wolfenstein: The New Order takes place in the 1960's, and the Nazis have won. Everything in everyday life is run by the Nazis , including the military, technology and media. So due to this, its up to the Nazis to invent Rock and Roll. Yes that's right, the game features a fake recording label, Neumond Recordings that produce all the popular German 1960's style music you will be hearing as you shoot Nazis in the face. I love this kind of thing so much, and the way the trailer presents the track is fantastic, and the tracks themselves are actually really, really catchy.
You can listen to a selection of the tracks on the official site.
Sonic dons the Heroes Tunic and Hylian Sword in new Sonic Lost World DLC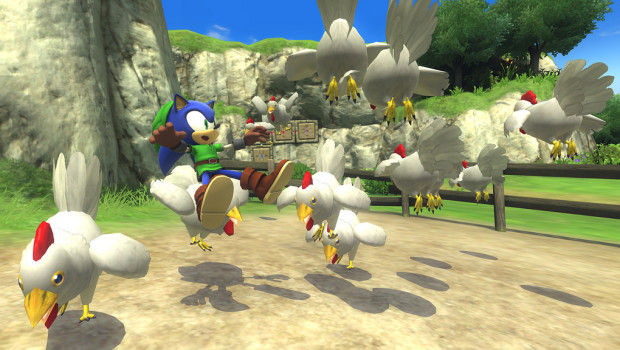 Somehow, somewhere a fanfic writers dreams came true this week, as Sonic somehow made the leap from Green Hill Zone to Hyrule in a new free DLC for Sonic Lost World. The DLC, while not long, certainly is full of little details, such as LoftWings, Hyrule Castle, Heart Pieces and Cucco's. You play as Sonic, wearing the famous Hero's Tunic and explore a open-ish world of Hyrule field and a temple. This DLC follows last months free Yohsi's Island based DLC. I am sure if a child of the 80's was to see this, their little minds would explode – for us, its just very bizarre, but very cool regardless.
Dead Space is "On The House" for PC users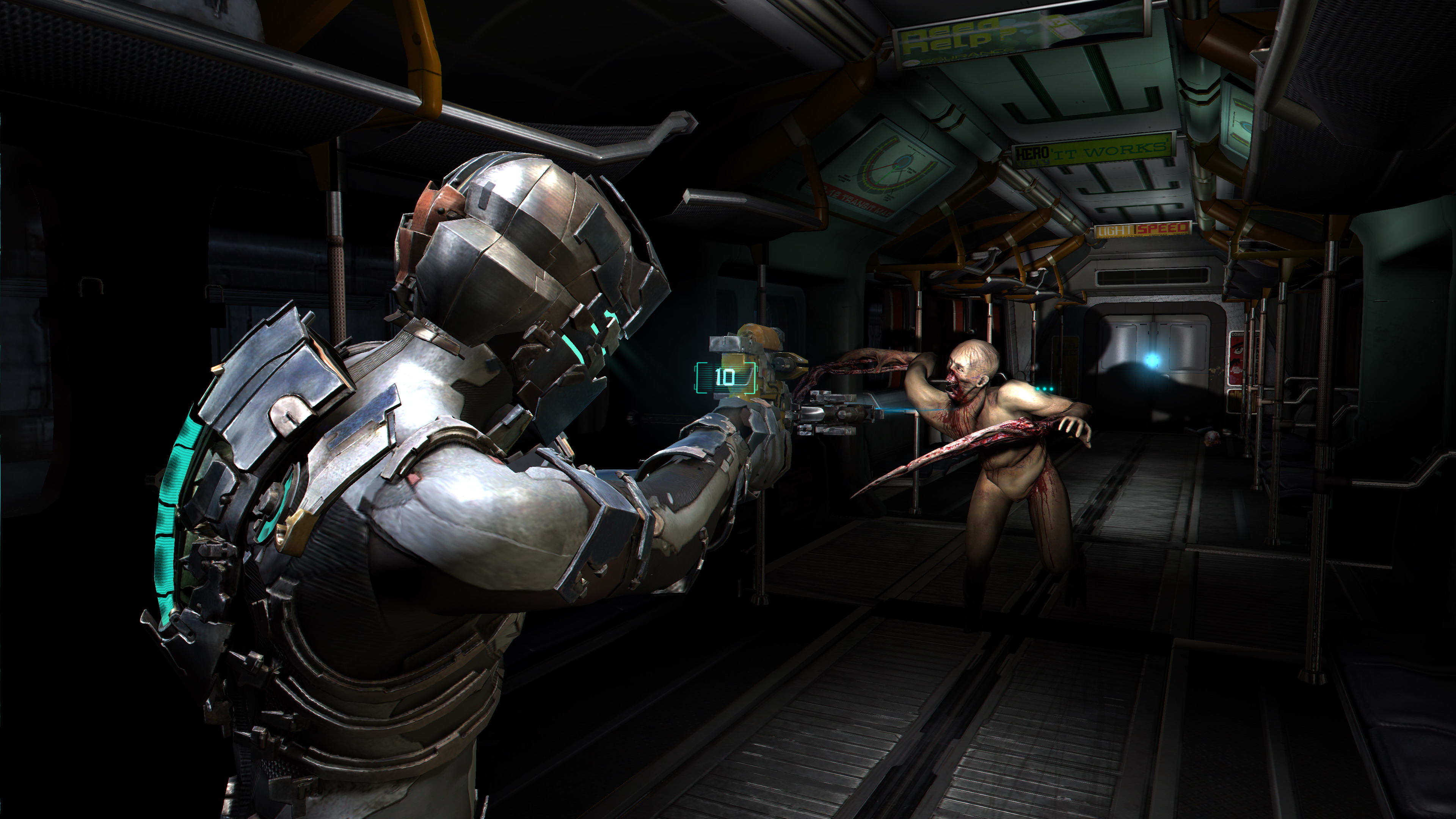 EA seems to be doing a little bit of damage control this week, as they have revealed a new "On the House" program, in which they offer free games on Origin. The first game to be included in this program is the survival horror,  Dead Space.  These "On the House" offers will appear and disappear without notice, so it seems like its going to be a very random thing in the future. This is a pretty interesting move for EA, as they haven't exactly been having the best of times as of late, but it certainly seems like they are trying their best to get back on the public's good side, and giving away big titles like Dead Space certainly is a way to go.
Divekick developer takes over Killer Instinct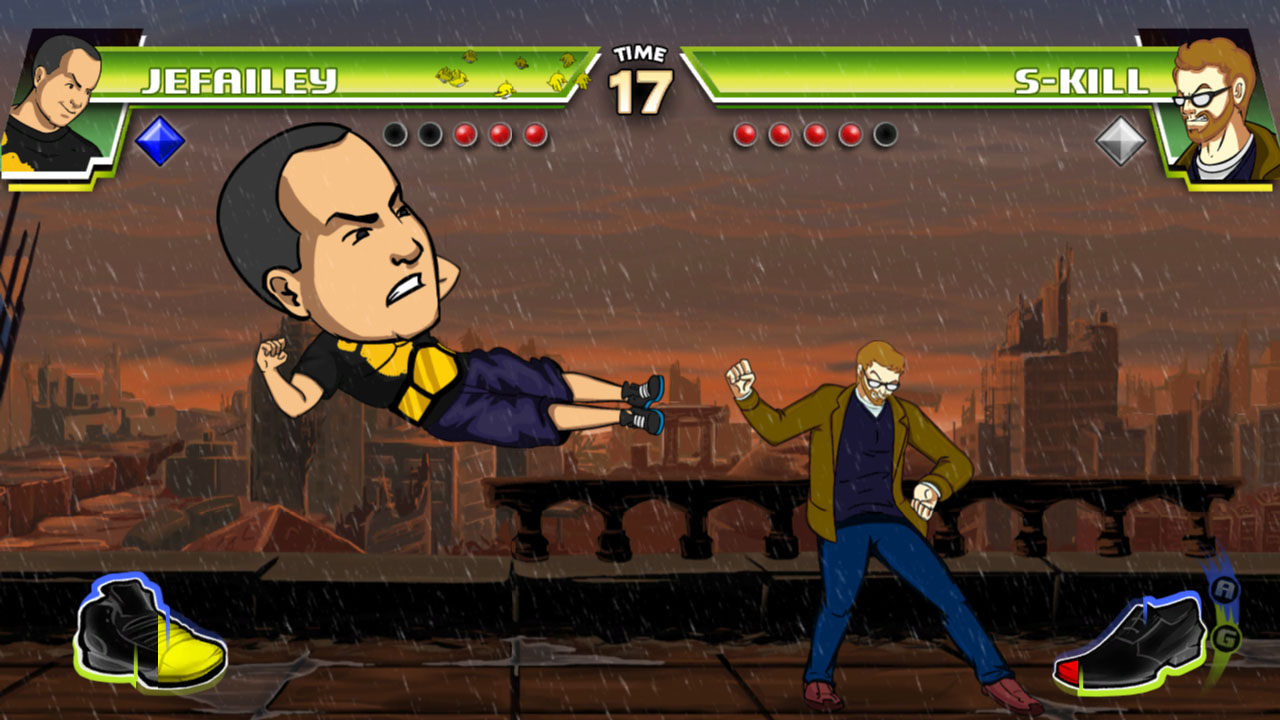 With the recent news of Double Helix's acquisition by Amazon, many people were wondering what would happen with the development of Killer Instinct and its future character rosters. Well, in a very odd move, turns out that Microsoft is bringing in the developer of DiveKick, Iron Galaxy, to finish development on the games future. Double Helix will be officially leaving development in their hands after the games first season pack is over, with the release of Fulgore on April 9th. How Iron Galaxy are going to continue development on the title is still unknown, as when speaking to Polygon, they declined to discuss specific plans.
You can read the full piece on Polygon.com.
First images of the Arkham Knight are shown off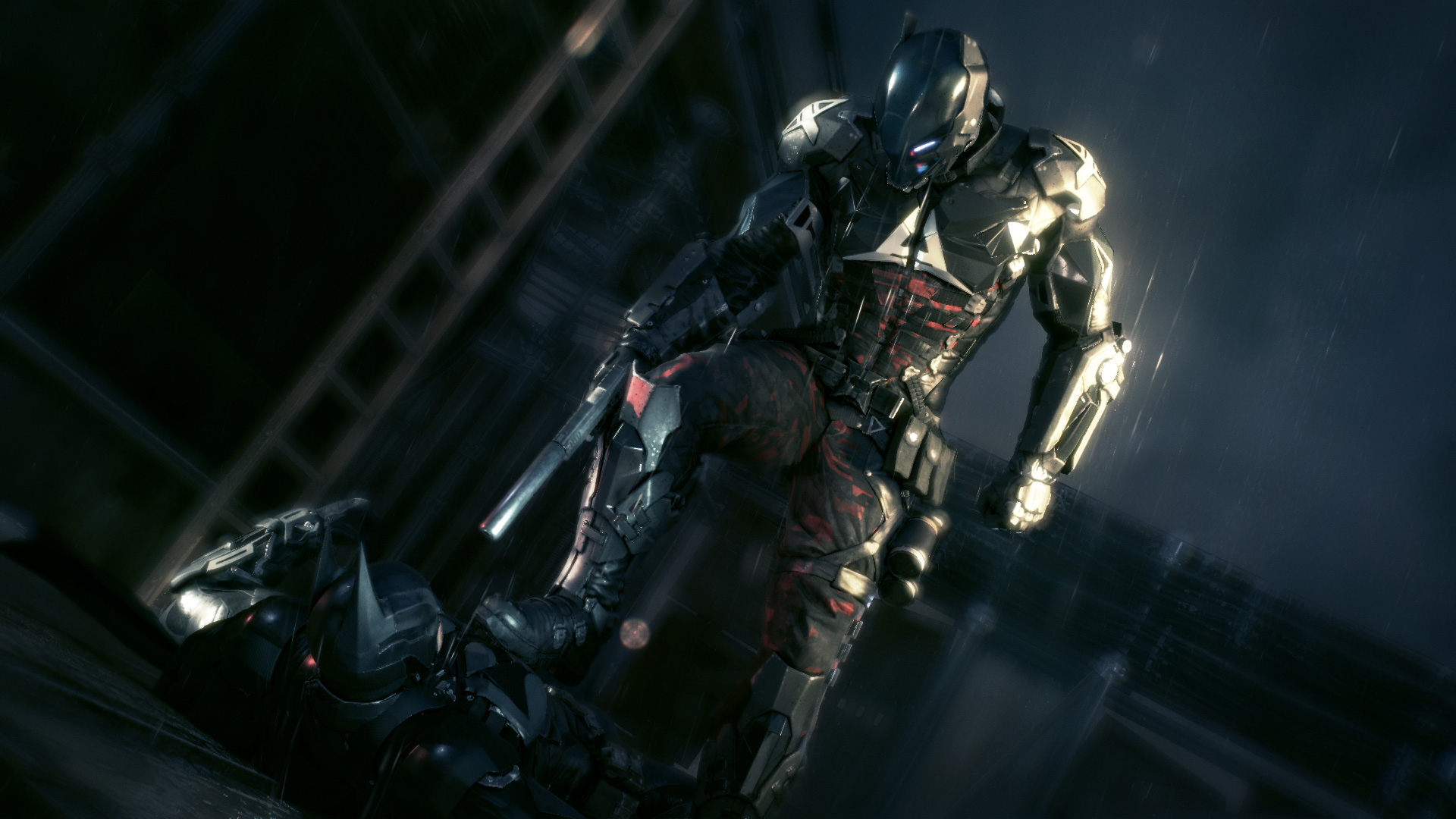 This month RockSteady finally revealed their next gen and last game in the series for the Batman Arkham games, Arkham Knight. Along with this reveal we got to hear about the open world, the batmobile and the villains you will be facing. Now we finally got a good look at the new villain for the series, the Arkham Knight. The images were released on Gameinformer alongside their month long exclusive cover story about the game. As you can see the character is decked out in tactical swat gear, with a neon Batman mask and of course, a gun. It seems to be the character is meant to represent everything the bat isn't, yet still looking similar. I gotta say, I am loving the look of the Arkham Knight, that sexy blue neon glow is hard to resist. 
To see the full gallery of pictures of the Arkham Knight,visit GameInformer.com.
Ubisoft would be 'Very Stupid' Not to Make Yearly Assassin's Creeds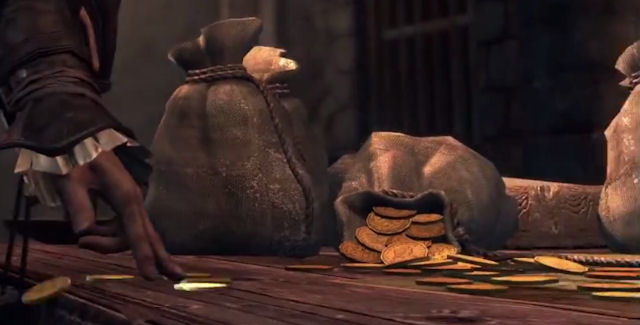 No, I did not misquote that title, in a recent interview with EDGE, Lionel Raynaud ( Ubisoft vice president) discussed the future of the Assassin's Creed series. Lionel discussed the continuing trend of releasing titles for current and last gen consoles, stating "We will have games for PS3 and 360 for this year and probably the years after. We want to be able to provide games to people who are playing on these consoles." Really it makes sense to do this, as the installed user base of the last gen consoles is far larger than the Xbox One and PS4 right now.
But the interesting thing was when Raynaud continued on to discuss the yearly release date the Assassins Creed titles are receiving, stating "We are able to offer people a new Assassin's Creed every year because they want Assassin's Creed's every year. As long as this is true we would be very stupid not to satisfy this need, but it puts a lot of pressure on us to create something that will never disappoint." 
Everything about that sentence makes me worry about this industry, as just because people are buying your product, does not mean the quality is continuing. Just look were that mind frame got the Call of Duty series, gradually falling in quality due to shorter production times. I have always been against yearly franchises, and its one of the many reasons I have no interest in the Assassins Creed series.
You can read the full interview over at EDGE.