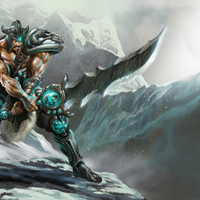 "They're going to be getting some marketing assets, whether that's logo bugs or Website takeovers…But we're also working with their team to produce a mash-up trailer. They're giving us some exclusive sneak peaks into footage that hasn't been seen before."
That was Dustin Beck, vice-president of eSports and merchandising at Riot Games speaking about the upcoming mashup between smash hit TV series Game of Thrones and Riot Games very own League of Legends. The online game and the television show are coming together to promote the upcoming fourth season of GoT and while there has been no official date for when to expect to see what they've got in store, it is likely that it should appear on the final three week run up to the show airing.
Beck also mentioned that "…we're not working with brands that aren't going to have any value to our players." So what do you think? Think Tryndamere has what it takes to stand up against Jon Snow? Does Arya Stark have a chance against Teemo?
Editor-in-Chief, part-time super villain and hoarder of cats. If you can't find me writing, I'm probably in the kitchen!