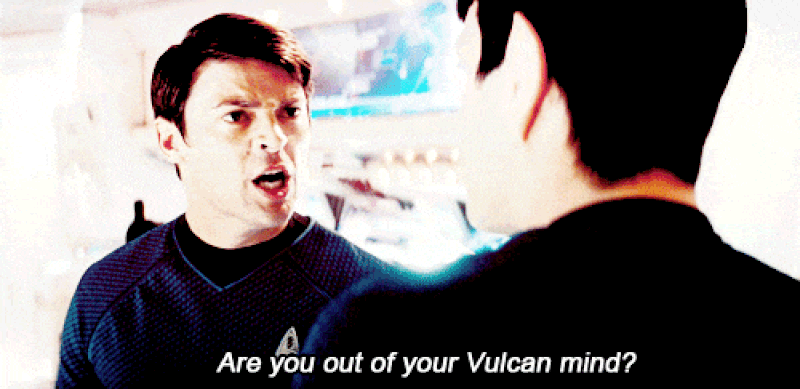 Karl Urban Discusses Tarantino's Star Trek Vision
Actor Karl Urban (who portrays Bones McCoy in the recent films) has a lot to say about Quentin Tarantino's proposed Star Trek film. Talking to Trek Movie, the New Zealand actor explained the potential future title is "bananas." While future of Star Trek 4 is uncertain due to salary disputes, Urban is nevertheless excited about Tarantino's possible involvement:
"I think that Tarantino would be able to do something quite unique. So, fingers crossed that will happen. It is in the hands of Paramount. If we don't get to make [Star Trek 4] next year with Chris Hemsworth, then that's ok, let's make a really good Quentin Tarantino Star Trek movie. You will have to wait longer, but it will be well worth it."
Urban confirmed the Kelvin cast would star in the project. He additionally confirmed that the film would feature Tarantino's characteristic grisly tone. "You shouldn't worry that it is going to be full of obscenity and stuff. He wants an R-rating to really make those beats of consequence land. If it's not PG, if someone gets sucked out into space, which we have all seen before, we might see them get disemboweled first…It allows some some breadth…gives him some leeway to do that. To me, that was always one of the things I loved about what DeForest Kelley did. He would actually capture the horror of space. That look in his eyes of sheer terror always struck me when I was a kid."
Sounds like a definite shift in tone from the previous films. What do you think? Let us know in the comments!